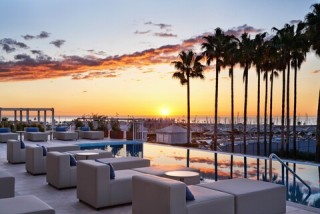 Marriott first to "prominently display" Resort Fees - effective from May 15

In response to a court settlement in 2021, by mid-May Marriott will be the first to respond to consumer pressure with upfront full rates on its website and app.

Marriott International in mid-May is going to prominently display on its website and mobile app rates inclusive of resort or destination fees, according to multiple reports. Marriott is making this required moved based on a 2021 settlement in a Pennsylvania court regarding resort fees as a deceptive practice.

Now the question becomes how quickly other hotels, hotel companies and online travel agents will follow suit before similarly pursued by states.

As of now, online travel agencies such as Expedia can show Marriott rates with resort fees displayed much less prominently.

Marriott issued a statement on the afternoon of Monday May 1st (local time): "Marriott International is committed to providing customers with clear and transparent pricing. We have long been focused on ensuring that any resort/destination fees charged by hotels are separately and clearly stated. We have been working diligently over the last several months on the technology required to update our room rate display and further enhance the way these fees are disclosed, in accordance with our agreement with the State of Pennsylvania. In fact, when we deploy our changes by May 15, 2023, we expect to be the first hospitality company to change its display, leading the industry on this important issue."

Other hotel chain have also had resort fees associated with some properties that were not fully disclosed until payment. Some resort fees were applied to properties that were clearly not "resorts".

Further, even though the members of some loyalty progrms may have had resort fees waived, not all programs did so.


This added price transparency is a win for consumers. We hope the online travel agencies join the party soon.