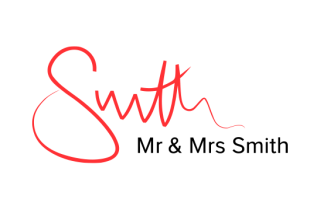 Hyatt further expands its luxury footprint with Mr & Mrs Smith

The announcement
Mr & Mrs Smith has announced an agreement for a Hyatt affiliate to acquire London-based Mr & Mrs Smith, a platform offering direct booking access to a carefully curated collection of over 1,500 boutique and luxury properties in some of the world's most desirable locations. The transaction is anticipated to close in the second quarter of this year, subject to the usual closing conditions.

The move is the latest in a string of acquisitions and partnerships fuelling Hyatt's expansion into luxury and lifestyle hotels as well as deepening its portfolio of European properties.

What it means for Hyatt
The planned acquisition of Mr & Mrs Smith is expected to build on Hyatt's leadership position in luxury and further strengthen Hyatt's distribution capabilities, especially across Europe - a region where Hyatt has historically been under-represented.

This acquisition builds on a transformative growth period for Hyatt in the last 12 months, which included the recently completed acquisition of Dream Hotel Group's lifestyle brand and management portfolio and the conversion of a portfolio of over 30 franchise agreements with Lindner Hotels & Resorts and me and all hotels, as well as substantial organic growth of Hyatt's global portfolio.

As a result of Hyatt's expanded brand portfolio and ever-growing offering for every stay occasion, membership in the World of Hyatt loyalty program has more than tripled during the past five years.

Adding Mr and Mrs Smith could make 36-million-member Hyatt's loyalty program more valuable to it users, complementing Hyatt's offerings (eg expanding into Villas). Initially, Hyatt will seek to leverage Mr & Mrs Smith's one-million-strong membership base.

It aims to launch direct booking access to properties within the luxury specialist's platform and also attract its members to the World of Hyatt program,

Benefits for World of Hyatt members
World of Hyatt members will gain access to even more global luxury of offerings across hundreds of geographies – including over 20 countries where there are currently no Hyatt hotels such as Fiji, Croatia, Iceland and Anguilla (though World of Hyatt members can find points-earning and redemption options in some of those places thanks to the program's affiliation with Small Luxury Hotels of the World).

Hyatt plans to unveil direct booking access to properties within the Mr & Mrs Smith platform through Hyatt's distribution channels, including Hyatt.com and the World of Hyatt app. Hyatt is exploring ways to enable World of Hyatt members to earn and redeem points across eligible hotels in the Mr & Mrs Smith collection.

IHG loses out
The deal comes at the expense of IHG Hotels & Resorts, which for a few years had a marketing partnership with Mr & Mrs Smith where IHG selectively offered to its loyalty members access to a few hundred of its 1,500 hotels in markets where IHG didn't already have a strong presence of similar upscale properties like InterContinental, Kimpton or Six Senses.

Unfortunately, that partnership never really got onto solid ground from a loyalty program perspective.

* When staying at Mr & Mrs Smith hotels as an IHG One Rewards member, many travellers noted it was a clunky endeavour to book the hotels via IHG, and you often had to manually remove any other brand option but the Mr & Mrs Smith partnership in the search.

* Disjointed loyalty recognition was another sticking point amid the IHG partnership, as IHG One Rewards members earned one set of benefits while those in IHG's separate InterContinental Ambassador and Kimpton Inner Circle members enjoyed elevated benefits at Mr & Mrs Smith properties

That deal presumably will end by the time this transaction closes.We expect that Hyatt's experience with its SLH partnership will mean that many of these types of issues will not be faced by World of Hyatt members.

The fact that these hotels and others in the Mr & Mrs Smith ecosystem will now be part of Hyatt puts significant pressure on IHG to find a new partner with unique luxury properties to entice its members to remain loyal. This comes on the heels of several other challenges IHG has faced recently, including a planned Six Senses property in New York City that switched brand affiliation to Accor's Faena label.

Parting thoughts
This acquisition will strengthen Hyatt's position in the luxury traveller market, broadening the range of properties available and further addresses Hyatt's historically small footprint in Europe relative to its main competitors. What we like most is Hyatt's focus on quality and strategic acquisitions, rather than being drawn towards being bigger just for its own sake.


About Mr & Mrs Smith
Founded in 2003, Mr & Mrs Smith is the travel club for hotel lovers: an award-winning boutique and luxury hotel booking service specialising in the world's most seductive stays. There are now more than 1,800 hotels and villas in the collection, all hand-picked and anonymously reviewed.