Accor Accor Live Limitless in APAC
ALL you want to know about Accor Asia-Pacific Benefits
Dated 15 January 2022

Our Accor timeline has the latest news relating to Accor, its brands and the Accor ALL loyalty program. Our Accor Live Limitless guide
has more detailed analysis of the overall program, the features and benefits of which are also applicable to APAC members.

This Accor Live Limitless APAC guide is based upon ALL Terms & Conditions dated 1 December 2021.
---
Introduction - Accor APAC
Accor is one of the world's largest hotel chains, with French roots and an extensive network of properties. Its rewards program ranked well (top 5) in our comparison of the best hotel rewards programs, particularly for mostly short stays in the categories of:
best for road warriors
best for business owners
best for leisure/infrequent travellers.
Accor's loyalty program Accor Live Limitless (or ALL) has some attractive benefits that apply to all of its members.

There are also special benefits and sub-programs available if your accommodation needs lie primarily in the APAC region. These are in addition to those available to all members of ALL.
For general information on how ALL works and the global benefits of the program, see our Accor Live Limitless guide for more details.
But for Australian travellers in particular, it is an often overlooked program that should be on the radar for serious consideration against some of the US-based programs.
Curious?
Let's dig a bit deeper into the Accor APAC benefits and regional programs.
---
Table of Contents
---
Accor Hotels Brands & their positioning
AccorHotels covers approximately 5,350 hotels globally, making it comparable in size to Hilton (5,850). Only Marriott (over 7,700) surpasses them in size (measured by number of hotels)..
Accor's hotels operate primarily under the 24 brands covering the range from mid-scale to luxury. Accor also owns the Formule1 brand but this does not participate in the ALL program. Nor does Ibis Budget.
Accor's presence in the luxury market is through its owned brands of Orient Express, Swissotel, Raffles and Fairmont and alliances with Banyan Tree and Delano.


Table 1 - Accor's brands and approximate alignment with some competitor brands
Company
Luxury
Upper upscale
Upscale
Upper midscale
AccorHotels
Raffles, Orient Express, Banyan Tree, Delano, Fairmont, SLS, SO/, Sofitel


The House of Originals, Rixos, OneFineStay
MGallery, Mantis, Art Series, Mondrian, Pullman, Swissôtel, Angsana, 25hours, Movenpick,
Grand Mercure, Adagio Premium, , Peppers, Quay West, The Sebel,
Mantra, Novotel, Mercure, Adagio,
Mama Shelter,
Hilton Worldwide
Waldorf Astoria, Conrad Hotels, LXR

Hilton, DoubleTree,
Canopy by Hilton,
Curio Collection
Embassy Suites by Hilton

Hilton Garden Inn, Homewood Suites by Hilton,
Home2 Suites
Hyatt Hotels Corporation
Park Hyatt, Grand Hyatt
Hyatt Regency, Hyatt Hotels, Andaz
Hyatt Place, Hyatt House Hotels, Hyatt Centric   


InterContinental Hotels Group (IHG)
Six Senses, InterContinental, Regent
Crowne Plaza, Kimpton Hotels & Restaurants

Hotel Indigo, EVEN Hotels, Staybridge Suites, Holiday Inn Select, HUALUXE Hotels & Resorts

Holiday Inn
Marriott International
Ritz-Carlton, Bulgari Hotels, Edition Hotels, JW Marriott Hotels, St. Regis, Luxury Collection

Renaissance Hotels, Marriott, Autograph Collection, Delta, Marriott Executive Apartment, Gaylord Hotels, W Hotels, Design Hotels, Westin Hotels & Resorts, Le Méridien, Sheraton, Tribute Portfolio
AC Hotels, Fairfield Inn by Marriott, Courtyard by Marriott, SpringHill Suites, Residence Inn by Marriott, Four Points by Sheraton, Aloft Hotels, Element Hotels
MOXY Hotels, Protea Hotels,
TownePlace Suites
Source: extract from wikipedia.org
---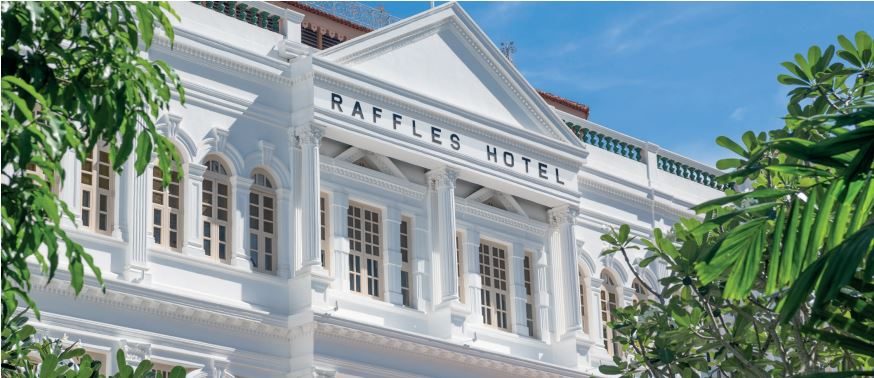 Iconic Raffles Singapore - an Accor Hotel located within APAC - credit: Accor Hotels & Resorts
Accor Hotels within APAC
Relative to the other major hotel chains, Accor is well represented in Europe, but lightly represented in North America, where it currently has 51 locations. However, it is larger than even Marriott in Europe, Asia and Oceania and has only a slightly smaller presence in the Middle-East and Africa than Marriott.
The strong presence relative to other global hotel chains across the business, leisure and resorts markets within Asia and Oceania makes Accor and ALL especially attractive for Australians and other residents in the APAC (Oceania and Asia combined) region.
Accor APAC
Accor classifies a hotel as located within APAC if it is located in one of the following:
Australia, Cambodia, China, Fiji, French Polynesia, Indonesia, Japan, Laos, Malaysia, Maldives, Mongolia, Myanmar, New Zealand, Philippines, Singapore, South Korea, Thailand, Vietnam.


Brand Presence within Accor APAC
The luxury brand of Fairmont is a recent addition to the Australian scene, as is Mövenpick.
The global brands of Sofitel, Novotel and Mercure have had a presence in APAC for some time, while the recent acquisitions of brands that are more APAC-specific include Art Series, Quay West, Peppers, Sebel and Mantra.
Orient Express, Raffles, Banyan Tree and Delano have no presence in Australia or NZ, but are more prevalent in Asia (and also outside APAC).

Chart 1 - Number of Accor Properties by Region (

as at 1 July 2021).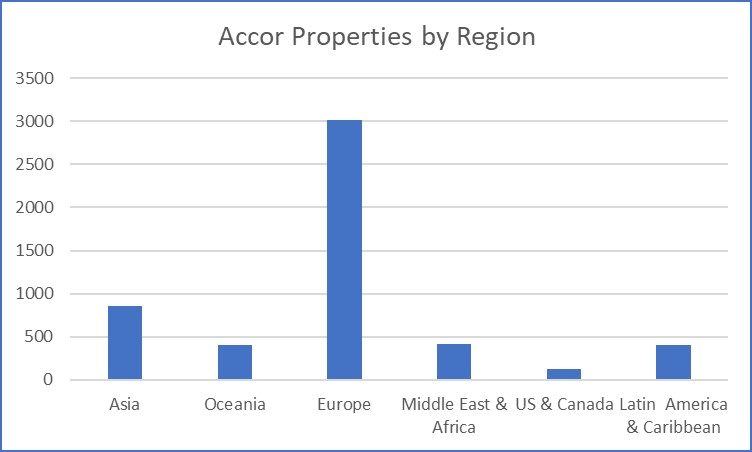 Popular searches for Accor APAC Hotels
Accor Hotels Australia
Accor Hotels in Sydney
Accor Hotels Melbourne
Raffles Singapore
Fairmont Maldives
Mövenpick Pattaya
Banyan Tree Resort Maldives
Banyan Tree Lijiang
Hotel Sofitel Bora Bora Marara Beach Resort
Hotel Sofitel Nusa Dua Bali
Koh Samui Banyan Tree
Lang Co Banyan Tree
Sofitel Luang Prabang
---
Accor ALL Benefits Exclusive To APAC Region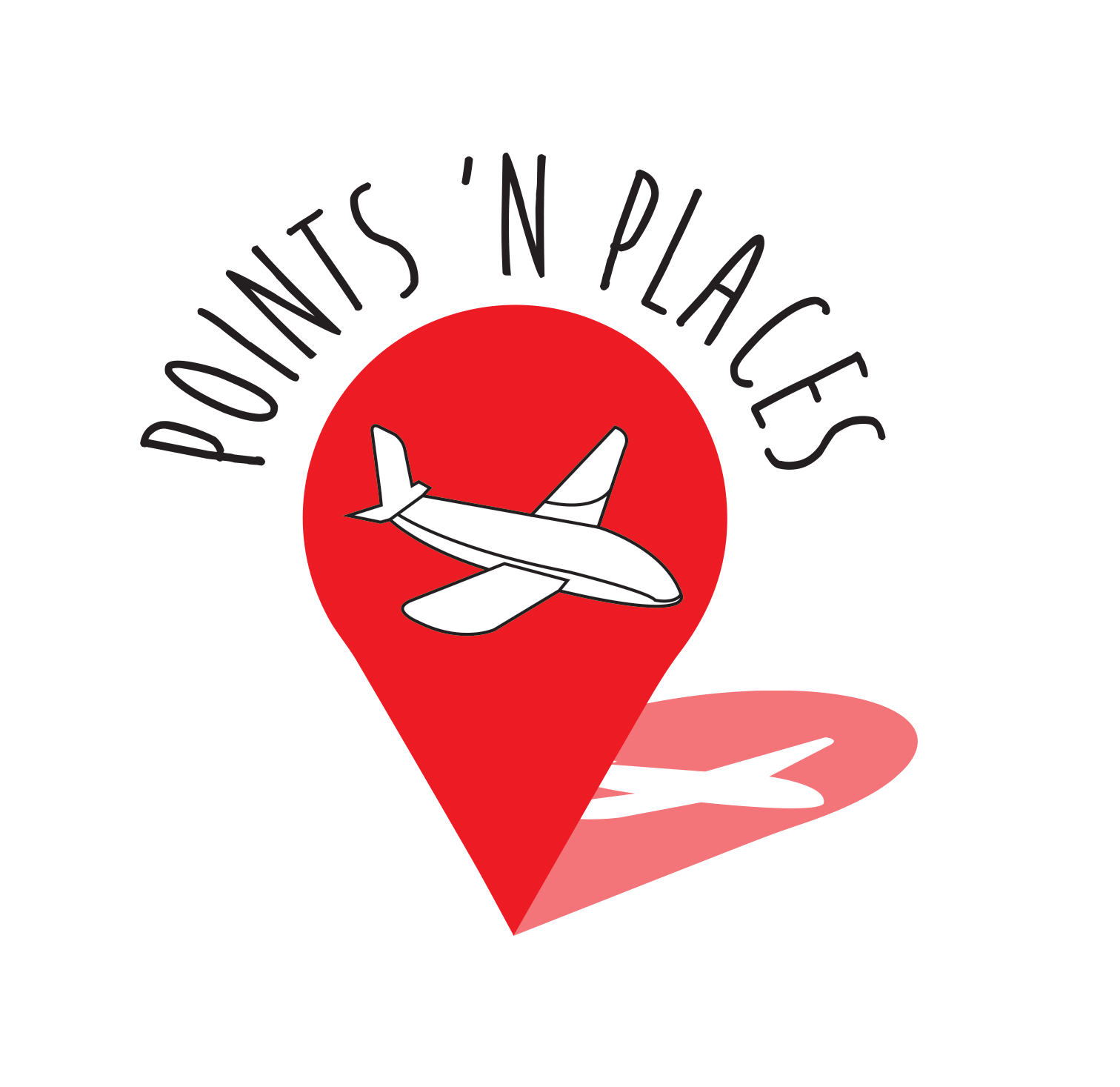 Tip: Complimentary Breakfast
Not strictly speaking status benefits, but you do need to be an Accor ALL member (of any tier status) to be able to access these offers. Being (reasonably ongoing) offers rather than benefits, you should check at your time of booking to see that they are current.

Partner Rewards - Accor and Mastercard holders

An "indirect" benefit for all tiers is potential access to PartnerRewards - a collection of offers for Accor ALL members who are also Mastercard holders.
The often available "All Day Smiling" offer (complimentary wifi and breakfast for two each day of your stay) only applies for stays within the APAC region and you must pay for your booking with your Mastercard. A worthwhile "elite-like" benefit when on offer and available regardless of your Accor ALL tier status.
This gets even better for 5 locations when it is extended to Breakfast with a View when you can enjoy local breakfast delicacies while your senses feast on a spectacular sight. This very special way to start the day is available at:
#BreakfastsAtAccor
Sofitel Breakfast Included
If you don't qualify for the above offer, there remains the Sofitel Breakfast Included offer - you can still stay in selected Sofitel Hotels and receive free breakfast every morning. The APAC property that is participating is the very desirably located Australian Sofitel Noosa Pacific on Hastings Street.

---
Special features of ALL program for APAC
ALL Members' Benefits Not Available in some APAC properties
A disadvantage of the Accor APAC properties is that none provide a rate reduction for members of the loyalty programme.
Thankfully this is offset in some ways by the advantageous sub-programs and region-specific benefits.
Some Accor properties that do not participate in ALL at all do not provide points earning or redeeming abilities and you will not be able to enjoy benefits linked to your status.
Within APAC, these are thankfully not too many, although sadly they are very desirable ones:
Grand Mercure Apartments The Vintage, Hunter Valley, Australia
Peppers Manor House, Australia
Peppers Seminyak, Indonesia
Movenpick Hotel Mactan Island, Philippines
Banyan Tree Krabi, Thailand
Banyan Tree Samui, Thailand
Movenpick Resort Bangtao Beach Phuket, Thailand
Movenpick Resort & Spa Karon Beach Phuket, Thailand
ALL The House of Originals Properties
Qantas Frequent Flyers double-dipping
Of particular interest to Australian travellers is the recently launched partnership between the loyalty programs of Accor and Qantas.
This new partnership will give eligible members of both programs the opportunity to boost their rewards by simultaneously earning both Qantas Points and Accor Live Limitless Reward Points on either Accor hotel bookings or Qantas flight bookings.
The partnership will apply for hotel stays across the Asia Pacific region and across Qantas' domestic and international flights.
To take advantage of the double-dipping, you must be a member of both programs. You must also hold at least Gold Status with Qantas to receive QFF points and only stays at Accor properties within the APAC region qualify.
Note that you can link your ALL account to either the (global) Air France/KLM's Miles+Points program or the (APAC centric) Qantas Frequent Flyer program, but not both. For APAC residents, the best choice will depend upon your flying and (especially) accommodation patterns.
Mostly domestic? Qantas may be best. A lot more in Europe? Or not enough to hold elite status? Flying Blue may be better for you.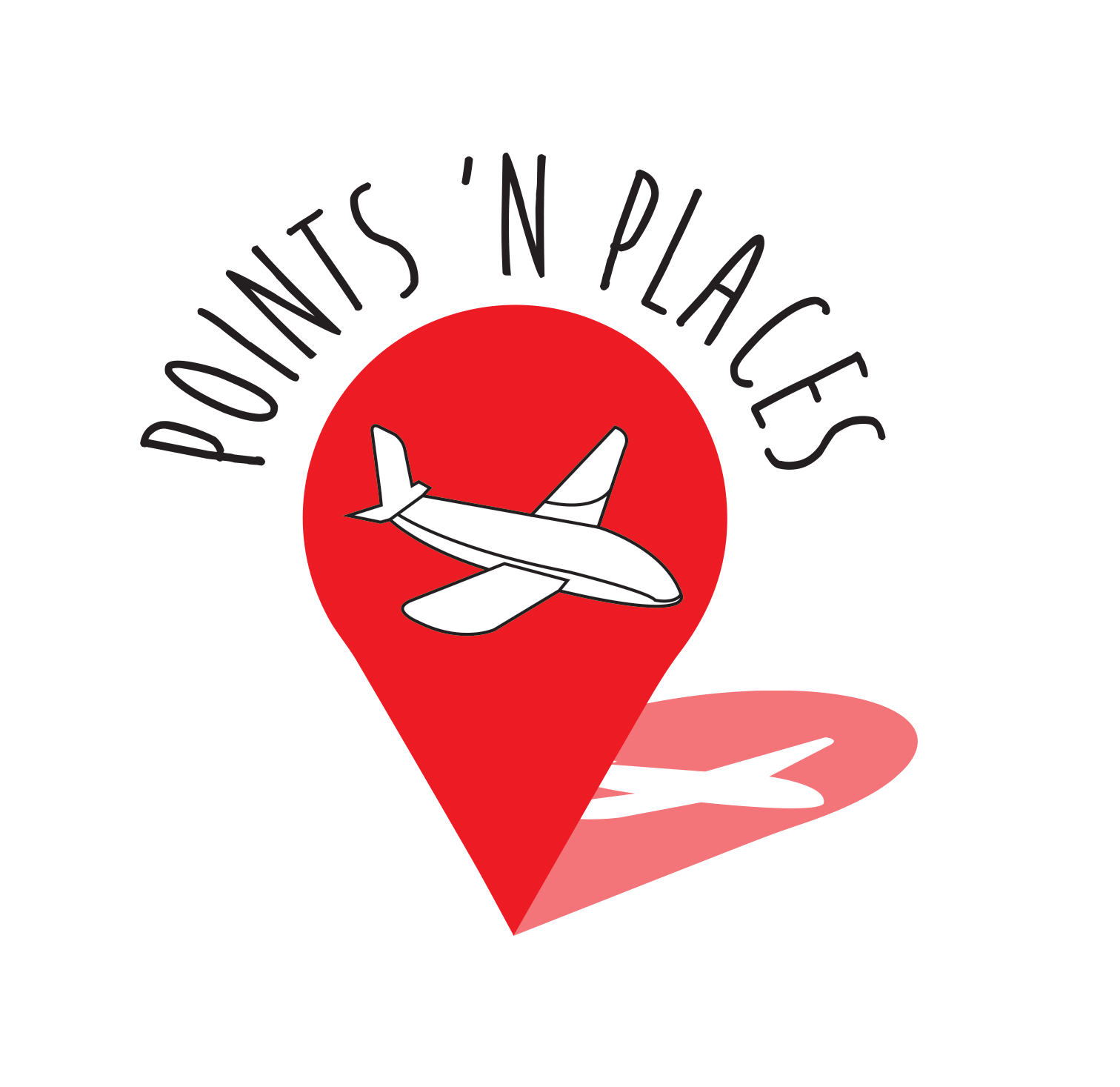 Tip: Qantas Frequent Flyers can already convert their Accor Live Limitless Reward points to Qantas Points at the rate of one ALL Point per one Qantas Point. So Qantas Frequent Flyers (Gold tier and higher) will be able to effectively double their points earning rate from flights by double-dipping and then transferring the ALL points to their QFF account,
So if you do not use Accor properties that often, but fly with Qantas regularly, this is a strategy to double your QFF points earning ability.
Double-dipping for Business Owners
A 12-month Accor Plus Business Explorer membership for A$399 pa gives you exclusive member privileges. You can link this to a Qantas Business Rewards account, to receive the following combined benefits:
One complimentary hotel night stay each year.
Automatically qualify for Elite Silver membership status in ALL – Accor Live Limitless, start earning points and enjoy exclusive hotel privileges each time you stay, including priority welcome, free Internet and welcome drinks.
As part of your membership, you will enjoy up to 50% off hotel rooms, guaranteed 10% off the lowest advertised hotel rates and early access to Accor's Global Sales.
Dine within the APAC region with up to 50% off your food bill at more than 1400 hotel restaurants across 20 countries? What's more, members also receive 15% off drinks in Asia.
How much will you save with Accor?
Dine alone for 25% off your food bill
Dine with one guest for 50% off
One member and two guests get 33% off
One member and three guests get 25% off.
How much will you save with Qantas?
Receive up to 8% off the base rate on selected flights,
save 20% on Qantas Club membership
use your Qantas Points when you shop over 8,000 products for your business.
One free night alone you recoup the cost of the Accor Business Plus membership. The other benefits provide a lot of "icing on the cake".
---
Accor ALL APAC sub-programs
There are also sub-programs available for members to join that provide additional benefits within the APAC region. Their key features are compared below.
Accor Family and Friends
Based on current Accor APAC Family and Friends Terms & Conditions


An employee benefit of the Accor group is that team-members have access to discounts and deals via the Bienvenue portal.
Bookings at discounted employee rates can only be made on the dedicated Accor employee booking portal.
If you are a friend or family member of an employee within the Accor group of companies, you can receive significant discounts on paid stays around the world.
Within the APAC region, Accor Family and Friends receive savings of up to 30% off. Please note this discount is for accommodation only and does not apply to Food & Beverage. It may also not be available during periods of heavy bookings.

To access Accor Family and Friends deals you must, you must:
Book via the family and friends page
Enter the name and place of employment of the Accor staff member who sent you this deal in the "Message to the hotel" section of the Reservation and, 
Bring a scanned copy of the employee's Bienvenue card OR have them complete this Authorisation Form to be submitted during check-in.
Note that Accor family and friend offers do not earn reward or tier points.
---
Mantra+ (closed to new membership)
Based on current Mantra+ Terms & Conditions
Mantra is a brand that appears only in Australia, New Zealand, Bali and Hawaii. Unfortunately, Mantra+ is closed to new membership.
For existing members, stays must be booked via a Mantra+ Booking Office: 1300 263 543 (Australia) or +61 7 5665 4499 (International).
Accor ALL participating properties offer:
complimentary drink (voucher) for each guest registered to your room (varies by property).
Food & Beverage discount - room service, breakfast, minibar excluded.
complimentary internet access
late check-out - midday
access to special Mantra+ deals
price promise - if you find an identical booking at a lower price, Mantra+ will beat it by 5%
---
MyResorts
Based on current MyResorts Terms & Conditions version 171121
MyResorts is a suite of benefits for Accor ALL members, aimed at giving you access to "VIP experiences" for resorts stays, based on your Accor ALL membership tier. The purchased experiences can be bought on any day during your stay - no need to pre-book.
MyGlass: a purchased experience open to all membership tiers - specific packages vary by property, so the value is uncertain until you see it.
MyKids: amenities and activities arranged for children up to the age of 13. Again, specific packages vary by property, so the value is uncertain.
MyConnect: complimentary high speed internet access for all your personal devices - limited to Silver tier and higher.
MyExtraTime: a purchased experience to enjoy certain 'essential room comforts' (for example, complimentary use of executive lounge when room is not yet available, early check-in, or late check-out) when arriving or departing beyond the standard times - limited to Silver tier and higher. Details vary by property. Limited to Silver tier and higher.
MyUpgrade: a purchased experience to"upgrade" by personalising your room's appearance (not a room category upgrade) - limited to Gold tier and higher.
MyHost: a complimentary experience for a single point of contact and support during your stay (subject to availability) - limited to Gold tier and higher.
Membership is free, but specific details vary by property and many of the benefits can have a fee applied when used. This makes it far less attractive than the Mantra+ program which is now closed to new members.
---
Accor Plus
Based on current Accor Plus Terms & Conditions, dated November 2019.
This is open to all members globally, but benefits can only be used in the APAC region. Its cost is A$ 399 or equivalent. So if you reside in say the UK but holiday in Asia, you could use this membership at a cost of approx £ 200 pa or € 270 pa.
Accor Plus benefits can be used at Accor hotels in the following (APAC) destinations, some of which have restrictions or exceptions :
Australia, Cambodia, China, Fiji, French Polynesia, Hong Kong, India, Indonesia, Japan, Laos, Macau, Malaysia, Maldives, Mongolia, Myanmar, New Zealand, Philippines, Singapore, South Korea, Taiwan, Thailand and Vietnam.
Key benefits include:
Stay Plus* - a complimentary night each year at one of over 1,000 participating Accor hotels and resorts.
Access to special accommodation offers, the best of which are the Red Hot Rooms, where you can save up to 50% on your hotel accommodation at a selection of hotels throughout Asia Pacific. Updated weekly.
Late check-out (Silver tier and higher, st availability)
Early check-in (Gold tier and higher, st availability)
Room upgrade (Gold tier and higher, st availability)
Executive lounge access (Platinum tier and higher, st availability, Fairmont Gold room excluded)
Complimentary breakfast (Platinum tier and higher, served in Executive Lounge)
Advance access to Accor Private Sales
access to special event offers, including spa events, concerts/performances and culinary experiences.

The free night (Stay Plus) benefit is based on availability for a standard room at participating Sofitel Legend, Fairmont, SO/, Sofitel, MGallery, Art Series, Pullman, Swissôtel, Mövenpick, Grand Mercure, Quay West, Peppers, Sebel, Mantra, Novotel and Mercure properties.
Some hotels may also offer members an opportunity to upgrade their room by using their Stay Plus benefit and paying an additional supplement.
#myaccorplus
---
Accor ALL for Business Owners
Accor has four memberships aimed at business customers. Two are paid, two are free to join, of which one is only available in the APAC region.
Mantra BizBeds (Australia & NZ)
Based on current Mantra BizBeds Terms & Conditions
There is no fee to join BizBeds. However, Mantra is a brand that is currently only in Australia, New Zealand (and Honolulu). For properties outside of these, you need to join one of the paid programs to get the discounts.
With BizBeds you'll have access to exclusive online rates, receiving up to 10% off the Best Available Daily Rate at a range of over 130 Art Series, Peppers, Mantra or BreakFree properties. BizBeds guarantees a discount on the Mantra Daily Rate from any Mantra Group website and guarantees no booking fees.
Late check out up to 12 noon is at the discretion of the resort manager and must be requested the night before check out. Late check out after 12 noon will incur the following additional charges:
12 noon to 1pm - $60.00
1 pm to 2 pm - $100.00
To qualify to join BizBeds you need to be a business with an ABN number that does not have a corporate accommodation rate with Mantra Group or an affiliation with a travel agency.
Bookings must be made online via the dedicated BizBeds website. If you book direct you will not receive the BizBeds discount.
There are no ALL tier points earned, but stays will earn ALL reward points.
The range of Mantra retreats, hotels and apartments provides a wide choice of accommodation to suit both business or leisure travellers. While the benefits of joining are very limited from a traveller's perspective, the systems support for folk making the bookings is good. See for example the Mantra BizBeds User Guide.
Accor Business Plus
To qualify to membership, you need to be a business with an ABN number (or similar outside Australia).

Benefits apply only within APAC but include:
room discount of up to 20% off best public rates
complimentary late check-out (4 pm)
spending earns rewards
guaranteed room with at least 3 days notice
Membership costs A$ 399 pa (+ A$ 159 per secondary member) or € 270 equivalent.
---
Best uses of ALL points for value-enhanced stays
Best use of Accor programs
To get the maximum value for minimal cost, I would:
join Accor ALL as an individual (free);
enrol in the Miles+Points program (free double-dipping for reward points and miles);
make good use of the Accor ALL special ongoing offers;
if planning a stay at an aspirational property in the APAC region, subscribe to Accor Plus for that year. You could easily recoup the annual cost of A$ 399 with only one nights free stay at a property with Fairmont, Sofitel, Pullman or even Quay West. Also, bookmark and keep a keen eye on the weekly Red-Hot Specials as these can be VERY attractive.
keep an eye on the ALL Mastercard Partner Rewards page for potential breakfast deals (must be a member of both programs)
watch out for any new ALL Visa card and potential offers it may have too (no details available yet).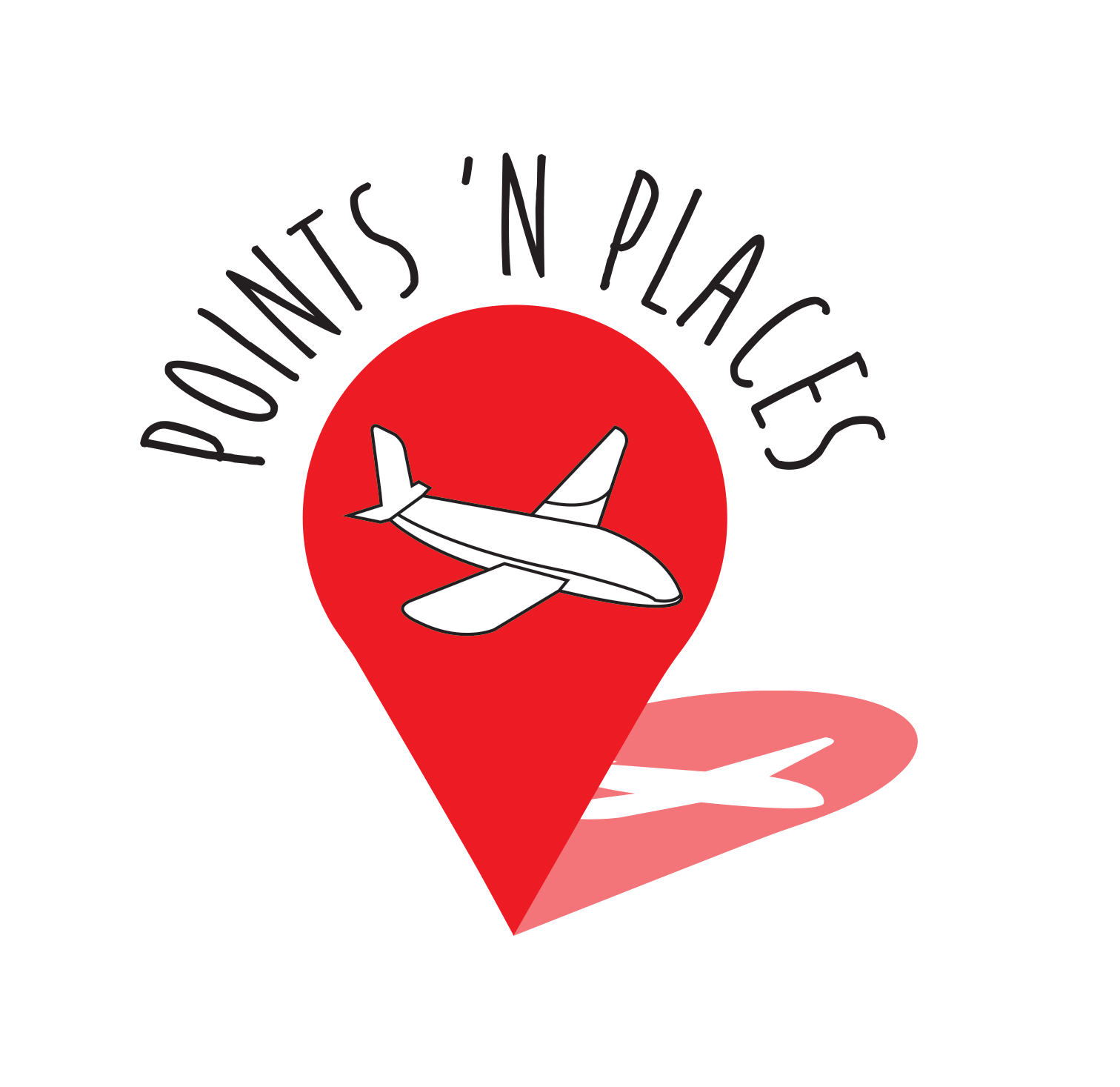 Tip: For an extra free night with your partner, have them independently subscribe at the individual member rate, rather than being an additional member (at the lower fee) on your account. Additional members do not receive the free night (Stay Plus) benefit.


If also a business owner, I would then:
join Mantra BizBeds for the 10% discount on the Best Available Rate and potential for late check-out.
enrol in the ALL Meeting Planner program and hold meetings/events at participating properties (free to join and you earn both rewards points and tier points).
Best use of Accor tiers
If you hold Gold tier status, you can book a room just one level under the room with lounge access and then receive a complimentary upgrade to a room with lounge access. Free breakfast and sometimes evening cocktails are served in the lounge. This is a better deal than the "weekend only" breakfast benefit provided to Diamond members (or Platinum members staying in APAC).

The value of the rebate for the points you own does not vary. So you will receive a greatest % benefit when booking at less popular (expensive) times. Programs that have peak/off-peak pricing (Hilton, Marriott and most recently, Hyatt) increase/decrease the number of points required at peak/off-peak periods, but not in direct proportion to the changes in cash prices.
Best Accor redemptions
For an Australian resort holiday, my first choice would be the Sofitel in Noosa Heads, Queensland. Located on Hastings Street and only a stone's throw from the north-facing Noosa beach (with child-friendly waves), cafes and restaurants. It is also only a short drive to national parks for walks here or along Sunshine beach and then others for miles of sand and larger waves, The also very good Sebel Noosa is located behind it and faces the river.
Not as far north, in Mooloolaba are self-catering apartments of the Mantra Sirocco and the Mantra Zanzibar. Both overlook the ocean and are located near shops, cafes and of course the beach. Good for family holidays.
For a Melbourne city stay, the Quay West Suites overlook the river and city - perfect location, right next to the entertainment precinct. To escape the city for a weekend, the Peppers Hepburn Springs is only an hour or so away in a relaxed spa town.
In Sydney, my preferences are the MGallery, Harbour Rocks - a boutique property located in the "Rocks" near Circular Quay or the larger "city" hotel of the iconic Sydney Wentworth, with the Sebel Quay West Suites more relaxed and offering spectacular views combining Sydney Harbour Bridge and the Opera House from some rooms.
For more aspirational stays further afield in the APAC region, while I have not yet stayed at any of the following any one of these would be a great application of the Accor Plus free night (Stay Plus) benefit and discounted tariffs:
. For other aspirational stays to consider, these are also on my "bucket list" ...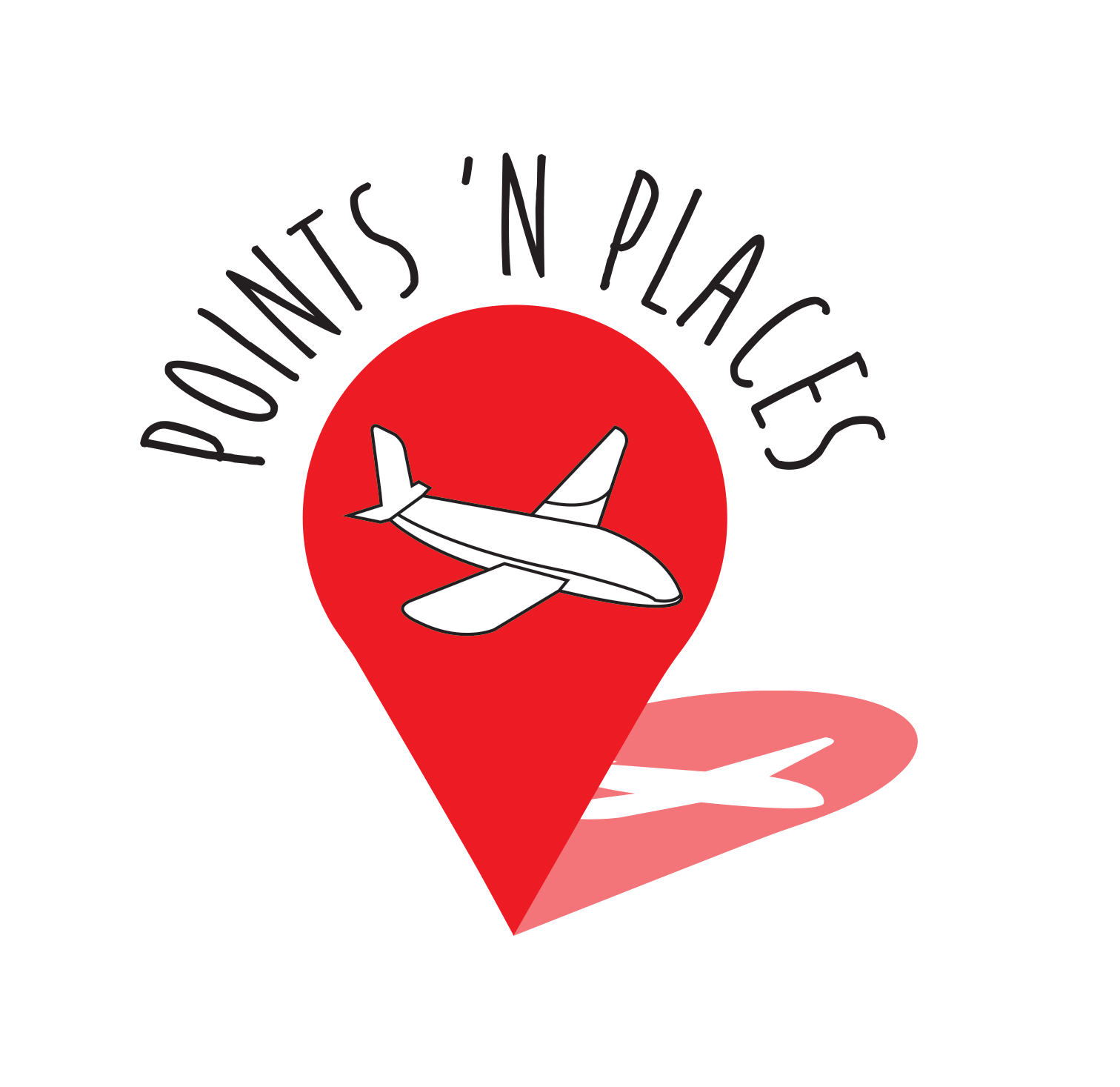 Tip: The amount of rebate you receive from a paid stay at a Pullman or Sebel property is 150% more (or 2.5x) than that from an Art Series, Peppers or Mantra property. So for Australians who earn points through business stays to enhance their domestic vacation stays, your best Accor options are from staying for business in a legacy brand (Pullman, Sofitel, Novotel) and staying on vacation at a Peppers, Sebel or Mantra resort. This does seem to unfairly disadvantage the very nice Art Series properties, which may become more reliant on non-member stays.
---
Observations
Business Owners
If you are a business owner and your hotel stays are infrequent, the BizBeds membership costs nothing and provides a 10% discount, regardless of whether your stay is for business or leisure. A handy discount for holidays. But it is only available for properties in Australia and New Zealand.
If you travel frequently enough to attain Platinum or Diamond status, the tier benefits make stays quite comfortable, so the 20% price discount associated with the Business Plus (paid) membership will be your best choice to cut costs without sacrificing comforts.
In between lies the Ibis Business (paid) membership. It has a lower fee than the Business Plus membership, but provides automatic ALL Gold status. You can then use the latter card for stays at more upmarket (non Ibis) properties, with complimentary room upgrades and potentially from that, lounge access (for complimentary breakfast). For anyone not likely to be qualifying for Platinum or Diamond status, this is a sweet spot within Accor ALL and provides exceptional value when used well.
Individuals
Paid stays in APAC properties under the newer brands earn rebates at a lower rate than the established brands.
The Gold tier status opens up opportunities for upgrades to stay in rooms with lounge access. This is a way of gaining "free" breakfasts - a popular benefit. You can either earn the Gold status through stays, or businesses can purchase an annual Ibis Business membership for automatic Gold ALL status.
Accor Plus may be worthwhile if you can recoup your AUD 399 annual membership fee from the dining discounts. I would more likely aim to recoup the cost with the 1 free night benefit used at a luxury property (eg Fairmont).
Participating Sofitel properties (including the Sofitel Noosa) offer free breakfast every day of your stay, regardless of tier status.
The breakfast benefit offered for ALL Diamond (the top tier) members is generally only during weekends. However, within the APAC region the (1 tier lower) Platinum tier breakfast benefit:

provides free breakfast every day of a stay to Platinum members, but only in the Asia Pacific region.
This is confirmed on the Accor site which says "Once you reach ALL Platinum membership status, you will enjoy free breakfast wherever you stay in Asia Pacific; either in the executive lounge, or in the hotel restaurant if the hotel does not have a lounge. Registered guests sharing your room are also invited to enjoy breakfast with you".
So breakfast is offered to not only the member, but also to a guest staying in their room. This "double breakfast" benefit is a very attractive one for Platinum members, but is only available when staying in an APAC property.
---
Conclusions
Members of Accor Live Limitless can do quite well with the program. However, in the APAC region benefits move to a higher level:
Platinum members receive a valuable double breakfast benefit for every day during stays in the region. This is a superior benefit to that of the higher Diamond tier's breakfast benefit.
The sub-programs that are available for the APAC region offset the lower earning rate for the newer brands to a good degree and many are available regardless of Accor ALL tier status.
Accor Live Limitless makes a particularly good core program for APAC members/stays.
Choose the features that are most relevant to you and stay in a luxury brand (Fairmont, Raffles, Banyan Tree, SO/, Sofitel) and you will very likely do better than members of US-based loyalty programs.
---
How to Join

For individuals
Accor Live Limitless (free)
Miles+Points & ALL accounts linking (free but requires registration in both ALL and Flying Blue)
Qantas Frequent Flyer & ALL accounts linking (free but requires registration in both ALL and QFF)
Accor Plus (APAC properties only, paid subscription)
MyResorts (APAC properties only, fees for some benefits)
Mantra+ (was free to join, now closed to new membership. New applications are now re-directed to ALL membership)


For business owners
Note that you will need to be a registered business. Have your registration details (VAT registration, Australian Business Number, or similar) ready when applying.
Accor
Accor Business Plus (paid subscription)
Ibis Business (paid subscription)
Mantra BizBeds (Australia & New Zealand only, free membership)
---