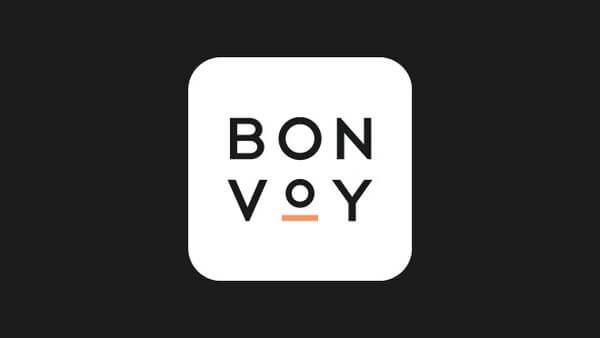 Bonvoy moves to dynamic pricing
27 October 2021
Award tables scrapped, dynamic pricing is in
Earlier this year, Marriott Bonvoy announced a quite mild re-categorising of its properties for 2021 that was met with relief by members after last year's disastrous changes.
But now, Marriott Bonvoy has just announced that the program will move from award tables to dynamic pricing for award stays, where the amount of points you pay is based on the demand and cash price of the room.

While the devil is in the details (which haven't yet been fully released), this is similar to the pricing model used in Hilton Honors and IHG Rewards, where the quantity of reward points earned from a stay is based on the cash price, but with both a minimum and capped amount.
So not quite as pure a cashback program as Accor's ALL , but members will need to rethink strategies to maximise their benefit from accruing points.).
Marriott says that:
the benefit for members is that "Flexible point redemption rates will mean that more rooms overall will be available for redemption stays because our hotels will be able to better manage room inventory."
But also that "Rates will more closely resemble hotel rates and give members more flexibility and options to explore our portfolio".

The change isn't immediate, but will be phased in. Marriott says that:
The current award chart as shown below will remain in place until March 2022.
From March 2022 until the end of 2022, 97% of properties will price between the current peak and off-peak prices, but 3% of hotels may vary outside of these pricing bands. (my guess is that these will be the top 3% properties).
From 1 January 2023 onward, dynamic pricing will go into full effect.
Table 1 - current Marriott Bonvoy Awards Table (at October 2021)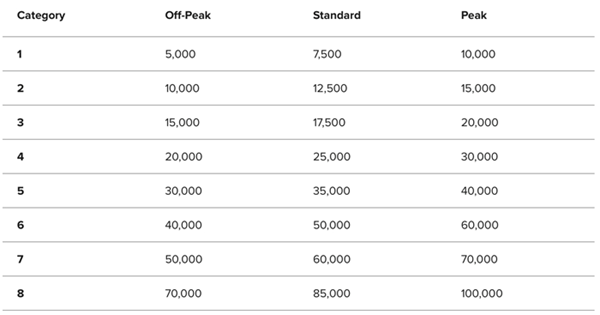 Will Dynamic Pricing Affect Bonvoy Features?
(further details on the program are contained in our Marriott Bonvoy guide, which will be updated as news is released by Marriott)
Cash and Points may disappear, if the cash component becomes variable as well as the points amount. Alternatively, it may be that the cash component remains fixed but the points requirements are higher and more volatile. This will be the feature to watch most closely, as depending on how Marriott manages the change, it may still offer attractive options.
Points Advance will become less attractive than at present, as the final number of points you will pay with be far more volatile.
PointSavers I expect will disappear. Lower points requirements from dynamic pricing will make it obsolete, or at best replaced by "points off" promotions.
Stay for 5, pay for 4 will remain in place (but at likely higher point requirements).

Conclusions
Dynamic pricing will make awards stays more aligned in cost to stays paid for with cash. It will be much harder to identify award stays offering exceptional value, once the award tables are no longer used. The quantity of points required will become (almost?) as volatile as cash prices.
Desirable properties and popular properties during peak periods will be (perhaps much) more expensive in terms of points than at present.
Award stays at aspirational properties will become out of reach for many Bonvoy members.
More members will need to buy points (ideally at a good discount during promotions) to be able to attain award stays during peak periods. Hopefully Marriott will increase the maximum number of points that can be purchased each year (currently 100,000).
Tier bonuses at the higher Elite Tiers will become more "valuable" as a result of 3 above. Lower tier elites may decide to pay cash for all stays and move the points earned to another partner (eg a Bonvoy airline partner where transfer rates aren't too bad - especially United MileagePlus). Hopefully Marriott won't change this feature.
Points redemptions may be made available for a wider variety of rooms, providing greater flexibilty if this is the case.
Co-branded credit cards may become less attractive (in relevant jurisdictions) as:
they will effectively become cashback cards with only 1 redemption option; and
points are exposed to being forfeited with inactivity (generally not the case with more flexible cards).
---