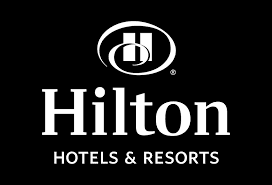 Hilton Launches "Travel the World" for APAC travel closer to home

This week, Hilton announced "Travel the World," its new marketing campaign inspiring consumers to explore closer to home the wonders of local alternatives in Japan, Australia, Malaysia, & Thailand that match the experiences at some of their favourite international destinations.

The new campaign aims to showcase how domestic travel offers a wealth of similarly wonderful experiences that are a lot more accessible. This is anticipated to appeal to in particular to families who are now more actively looking to book domestic travel versus pre-pandemic.

There is no shortage of options for culture, nature, adventure, and food and wine in these countries and the campaign seeks to highlight the best travel experiences across the region:
AUSTRALIA: From sipping an espresso in a Melbourne laneway café as if on the streets of Rome, to swapping the vineyards of Bordeaux for the Barossa Valley and its world-renowned shiraz, to experiencing the wildness of Litchfield National Park just outside of Darwin in place of the Amazon or diving the Great Barrier Reef outside of Cairns whilst the Maldives are off the cards.
JAPAN: From swapping the street foods of Thailand and Vietnam for snacking on takoyaki in Osaka and ramen in Fukuoka, to hitting the slopes of Niseko in place of the mountains in Whistler, Canada or having some retail therapy in Ginza and Shibuya instead of Paris.
THAILAND: From making the most of Pattaya's vibrant rooftop dining and drinking experiences in place of Singapore and Los Angeles, to exploring the water canals of Bangkok by traditional wooden boat instead of Amsterdam and Venice or escaping to Koh Samui for its while sandy beaches and crystal clear waters while enjoying a meaningful stay scouring the home-grown farm at the resort for your dinner - similarly to Bali.
MALAYSIA: From swapping the historical sites of Portugal for the beautiful ruins of the Portuguese era in Malacca, to a day trip to the charming French village of Colmar Tropicale just an hour outside of Kuala Lumpur for a French food fix, or a visit to the lush green vistas and relaxing surrounds of Kokol Hills in Kota Kinabalu, Sabah as an alternative to the rice terraces and forests of Ubud in Bali.
For more information, you can watch
Hilton's "Travel the World" video.