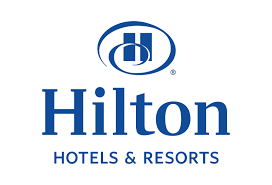 Umana Bali opens as Hilton's first LXR Hotels & Resorts property in SE Asia

The 72-villa Umana Bali opens, representing Hilton's first luxury offering in South East Asia under its LXR Hotels & Resorts portfolio.
Introducing Umana Bali, Hilton's first luxury property in Southeast Asia under the LXR Hotels & Resorts portfolio.
This stunning resort is located on the southern tip of Bali, offering breathtaking views of Melasti Beach and the Indian Ocean. The unique design of the property, with its terraces of limestone cliffs, is reminiscent of ancient rice paddy fields known as 'uma.'
The Resort
The resort features spacious one-bedroom villas with private pools and outdoor hot tubs, perfect for a luxurious getaway.
For larger groups or families, the three-bedroom Umana Pool Villa offers a 25-meter infinity pool and personalized butler service.
The resort also boasts a clifftop chapel for romantic sunset weddings, a state-of-the-art fitness center, and a kids' club.
Wellness at the Spa
Guests can indulge in ancient healing practices and modern therapies at The Lohma Spa, including the signature Indonesian massage using energized gemstones.
Dining
The dining options at Umana Bali are exceptional, with over 80% of the ingredients sourced from local farms and their own hydroponic garden. Mediterranean cuisine can be enjoyed at the clifftop restaurant, Oliverra, while Commune offers South East Asian dishes with interactive cooking demonstrations.
The Pad Pool Bar serves handcrafted cocktails overlooking the ocean, and Mer Lounge allows guests to create their own refreshments from the minibar.
Coming soon
Coming in April 2024, Uma Beach House will offer a Miami-inspired design and delectable Peruvian cuisine.
Hilton Honors
Umana Bali is proud to be part of Hilton Honors, providing guests with even more benefits and rewards for their stay.
To further enhance this offer,
book through Rewarding Travel to receive complimentary perks
at no additional cost. Rewarding Travel is our associated Travel Agency and is an affiliate of Fora Travel Inc.