Best Western Rewards: could it be a sleeper rewards program ?
7 January 2020
Updated 12 March 2021
This guide is based upon current Best Western Rewards Terms & Conditions dated 1 January 2016.


---
Summary / Overview
Best Western's rewards program doesn't offer an overly exciting list of benefits relative to other programs, especially for upper tiers (see table below), but its redemption requirements are reasonable. 
The main benefit of the upper tiers is the higher tier bonus, allowing faster rewards accumulation. 
Note that while status is reset at the start of each calendar year, points do not expire so you can build them up over time for an extended stay at an upscale location.
Best Western Rewards offers:
A good range of properties (including upscale and upper midscale) at reasonable pricing.
Free breakfasts for all members.
15% discount for senior (age 55+) members
Its weaknesses are:
The lack of properties in the luxury segment (unless/until WorldHotels properties become available for award stays)
Poor rates to transfer points balances into airline programs. (In practice, Bonvoy is the only program which does this well.)
The variability of properties in what would seem comparable categories or pricing.
Best Western Rewards is best for:
budget-conscious travellers who value price over amenities and want a program with points that don't expire
folk who reside or primarily stay in the US and Canada
travellers whose stays (at least in Australia) are outside capital cities and wish to save for a holiday in an upper-midscale to upscale property somewhere nice
folk who might otherwise consider Accor ALL or who are looking for a program with a greater European base to combine with another program covered in our Best hotel rewards programs comparison.
It is easy to open an account and is free - Best Western Rewards sign up.
If you are already an elite member of another program, you can request a Best Western status-match instead.
Once accepted as a member, interested business owners can in Best Western Rewards Business Advantage


---
Contents
---
Introduction to Best Western Rewards
Best Western International is one of the world's largest hotel chains. With almost 4,200 properties, it rivals for size both Marriott and Hilton.
Despite this size, its loyalty program Best Western Rewards (or BWR) is often overlooked, mainly because it does not offer access to the aspirational stays that other large programs offer.
This is changing following the acquisition of WorldHotels in early 2019, adding a portfolio of luxury properties to Best Western's overall portfolio. When it was announced, we looked at how this acquisition may lead to an integrated program where BWR points could be earned and redeemed at WorldHotels properties.
Late in 2019 WorldHotels Rewards was launched as a separate program, where reward points could be earned from stays at WorldHotels properties, We then highlighted the key differences between the two programs, including that WH points cannot be redeemed for stays, only for shopping, dining and experiences.

I hope this is a temporary issue and will be resolved after Best Western and WorldHotels agree on tier thresholds, points values and conversion rates etc.
So it looks like WorldHotels may be run fairly autonomously from its new parent, Best Western and the two rewards programs should also be viewed separately, even with the many design features in common.
This guide to the Best Western Rewards program does exactly that. We go through the key features of the program and then show you how to best use them, with specific tips and strategies.
Let's take a closer look.
---
Best Western Brands & their positioning
All Best Western properties are independently owned, providing some flexibility relative to the stricter cookie-cutter approaches of some programs.
There are 13 brands operating under the Best Western flag (plus 3 more under WorldHotels)..
Best Western Premier
Best Western Plus
Best Western
GLo
Vib
Executive Residency by Best Western
BW Premier
BW Signature
Sadie
Aiden by Best Western
SureStay
SureStay Plus
SureStay Collection
The table below compares Best Western with selected other larger programs. (source: Wikipedia). It shows quite clearly why the WorldHotels acquisition was attractive to Best Western. The BW brands peak at the very nice Upscale level, but there were no luxury or aspirational brands similar to those of say Marriott or Hilton.
Table 1 - Best Western's brands and approximate alignment with some competitor brands
Company
Luxury
Upper upscale
Upscale
Upper midscale
AccorHotels
Sofitel, Fairmont, Raffles
Swissôtel, Grand Mercure

Pullman, MGallery, The Sebel, Adagio Premium
Suite Novotel, Adagio,
Mama Shelter
Best Western Hotels


WorldHotels
Vīb, BW Premier Collection

Best Western Premier, Best Western Plus, Executive Residency by Best Western
Hilton Worldwide
Waldorf Astoria, Conrad Hotels

Hilton, DoubleTree,
Canopy by Hilton,
Curio Collection
Embassy Suites by Hilton

Hilton Garden Inn, Homewood Suites by Hilton,
Home2 Suites
Hyatt Hotels Corporation
Park Hyatt, Grand Hyatt
Hyatt Regency, Hyatt Hotels, Andaz
Hyatt Place, Hyatt House Hotels, Hyatt Centric   


InterContinental Hotels Group (IHG)
Six Senses, InterContinental, Regent
Crowne Plaza, Kimpton Hotels & Restaurants

Hotel Indigo, EVEN Hotels, Staybridge Suites, Holiday Inn Select, HUALUXE Hotels & Resorts

Holiday Inn
Meliá Hotels International
Gran Meliá, ME by Meliá, Paradisus


Meliá, Innside


Marriott International
Ritz-Carlton, Bulgari Hotels, Edition Hotels, JW Marriott Hotels, St. Regis, Luxury Collection

Renaissance Hotels, Marriott, Autograph Collection, Delta, Marriott Executive Apartment, Gaylord Hotels, W Hotels, Design Hotels, Westin Hotels & Resorts, Le Méridien, Sheraton, Tribute Portfolio
AC Hotels, Fairfield Inn by Marriott, Courtyard by Marriott, SpringHill Suites, Residence Inn by Marriott, Four Points by Sheraton, Aloft Hotels, Element Hotels
MOXY Hotels, Protea Hotels,
TownePlace Suites
Millennium & Copthorne Hotels



Grand Millennium Hotels
Millennium Hotels,
Grand Copthrone Hotels
Copthorne Hotels, M Hotels
Source: extract from wikipedia.org
BW Premier Collection: The BW Premier Collection is the smallest group of properties within Best Western, focused on creating memorable experiences at upscale hotels. Destinations in this group are comparable to boutique lodging, with amenities that reflect their locations.
Best Western Premier: On par with upper-midscale hotels, Best Western Premier offers amenities geared to the business traveller. Best Western Premier hotels feature upgraded rooms, business centres and meeting spaces on-site.
BW Signature Collection: A smaller imprint inside Best Western, the BW Signature Collection balances premium amenities and decor with affordable rates.
SureStay Plus: A step above the SureStay hotels, SureStay Plus balances low rates with amenities that business travelers appreciate the most. Guests receive free Wi-Fi at every hotel, along with a breakfast every morning at most locations.
SureStay: Frugal travelers will appreciate the simplicity of SureStay Hotels by Best Western. With a continental breakfast and free Wi-Fi, this brand is focused on providing the essentials for the value-driven traveller.


---
Geographic spread of Best Western hotels
Best Western properties are well spread throughout North America and Europe. There are many places to book for either a stay.
What separates Best Western from other large hotel chains is its representation in Asian and European markets. The number of properties in Europe is nearly 2x as many as (UK headquartered) IHG and nearly 4x as many as Marriott, Wyndham and Hilton.
In contrast, the number of properties in Asia is the fewest of any of those brands.
Also of note is Best Western's higher than average presence in Australia and New Zealand where there are nearly 5x as many hotels as the nearest competitor, IHG. Although admittedly, the Australian properties are mostly in the midscale brands and with a network concentrated outside the capital cities.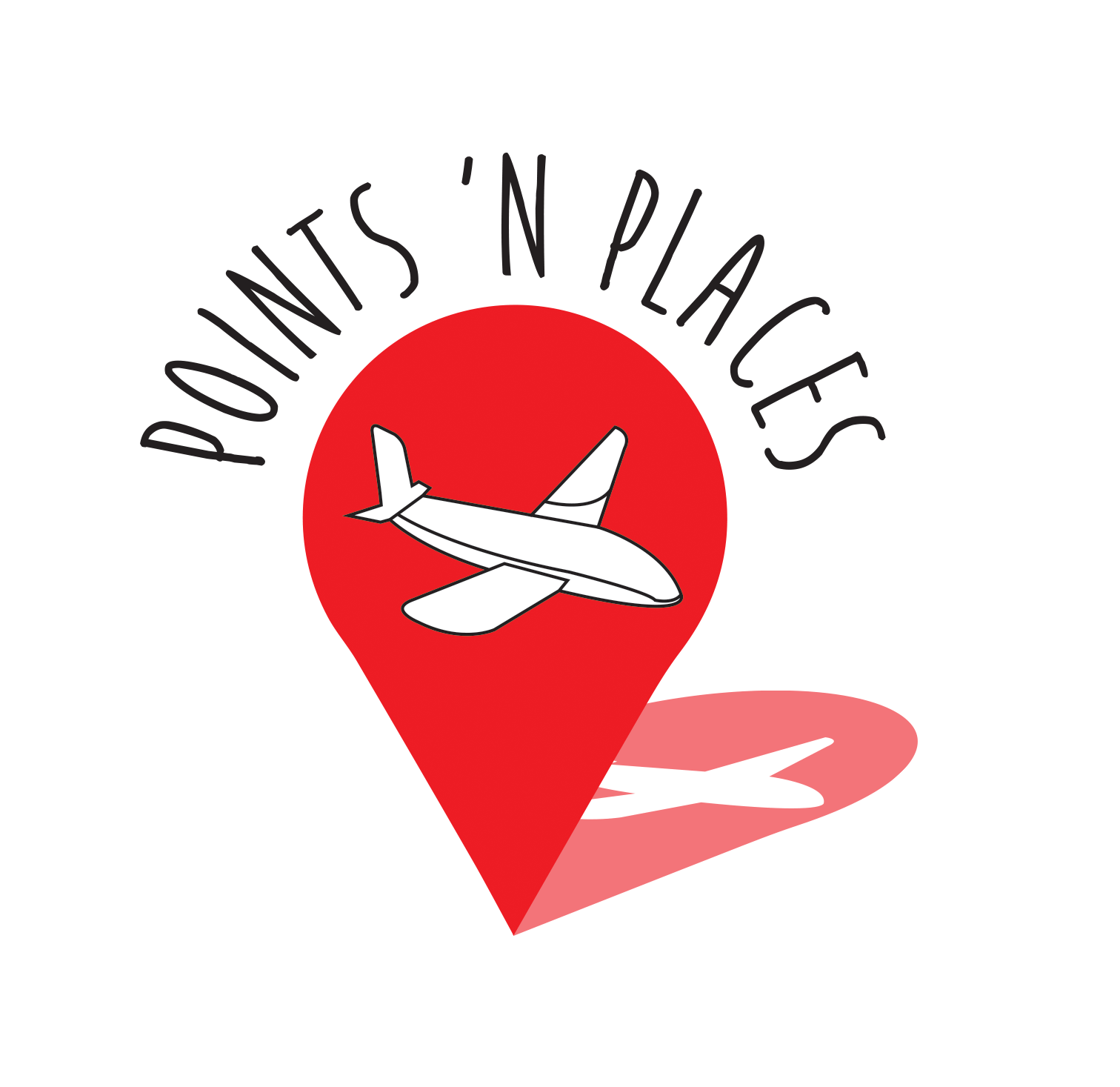 Tip: This makes BW Rewards one of the easier programs for Australians and New Zealanders to accumulate points to be used for stays in say Europe.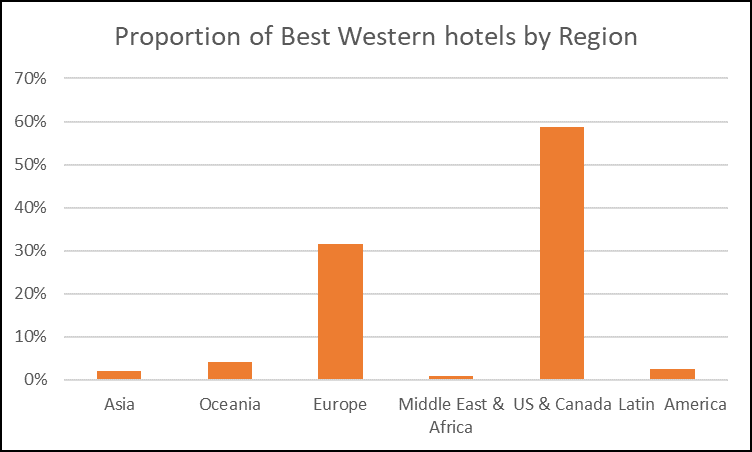 ---
Special features of the Best Western Rewards program
There are quite a few special or unusual features of BW Rewards
points earned never expire
room upgrades for elites include the possibility of suites from mid-tier (Platinum) upwards
easy status matching via the status match...no catch feature
all members receive a 10% discount of the flexible ate when booking online
all members receive free breakfast
lowest rate guarantee - if you find a better rate online after booking via bestwestern.com, they match the price and give you a USD 100 BW Travel Card.
Early Web Special - book more than 21 days in advance of your stay and receive 15% to 30% discount (non-refundable, Europe only)
free night redemptions count towards tier status calculations
points pooling
points transfer to another member
discounts for veterans, Military and Government Personnel (US and Canada only)
Before going through them in detail, first a look at the basics.
---
Best Western Rewards Elite tiers & benefits
There are five BW Rewards membership levels. One base level of BW Rewards and four elite tier levels.
Assessment of tier qualification is done on a calendar year basis.
Base Membership
All members who make a reservation online may receive a discount of 10% or more off the published "Flexible Rate." To take advantage of this discount, logon to account on bestwestern.com and select the "Best Western Rewards® Rate Plan."
All members receive a guaranteed best rate.
All award bookings are cancellable and refundable.
Early check-in and late checkout (s.t. availability) are available to all members.
Elite Membership Tiers
Best Western Rewards has a base level of membership (blue) and four elite membership levels - Gold, Platinum, Diamond and Diamond Select.
Best Western Rewards (covid-19) Points and Status Extension
BWR like many other programs, has temporarily changed some of the requirements of it s program, so that members are not disadvantaged by the difficulty in redeeming points due to travel restrictions during the coronavirus crisis.
All BWR members maintain their current status through January 31, 2022 without needing to fulfill the usual necessary qualifications - including members who downgraded a tier at the end of 2019 They will be leveled-up to their previous tier and will also maintain that status through January 31, 2022,
Note that Best Western points do not expire.
Table - Best Western Rewards Tier Criteria & Benefits
| | | | | | |
| --- | --- | --- | --- | --- | --- |
| Qualification4 and Benefits | Member - Blue | Tier 1 - Gold | Tier 2 - Platinum | Tier 3 - Diamond | Tier 4 - Diamond Select |
| Points per US$ spend | 10 | 10 | 11.5 | 13 | 15 |
| Minimum Stays OR | 0 | 7 | 10 | 20 | 30 |
| Minimum Nights OR | 0 | 10 | 15 | 30 | 50 |
| Minimum points | 0 | 10,000 | 15,000 | 30,000 | 50,000 |
| Points pooling | Yes | Yes | Yes | Yes | Yes |
| Dedicated phone booking | Yes | Yes | Yes | Yes | Yes |
| Bottled water / 250 points2 | | US & Canada members only | Yes | Yes | Yes |
| Points never expire | Yes | Yes | Yes | Yes | Yes |
| Free Night Redemptions Count to Tier Status (Calendar Year reset) | Yes | Yes | Yes | Yes | Yes |
| Early check-in, late check-out1 | Yes | Yes | Yes | Yes | Yes |
| Room upgrade3 | Yes | US & Canada members only | Yes | Yes | Yes |
1 Early check-in & late check-out, subject to availability.
2 Points may not be available at all international locations.
3 Specialty rooms or suites may not qualify for room upgrades.
4 Activity required per calendar year to achieve or maintain status. Only points earned on eligible stays will count towards elite qualification.
Complimentary room upgrades
All upgrades are subject to room availability at the time of check-in and are at the discretion of the hotel (not guaranteed).
A room upgrade is not available at BW Premier Collection hotels.
If you have attained elite status of Platinum or higher (or Gold in US or Canada), you may receive an upgraded room at the time of check-in. If you have booked multiple rooms, you will only receive the upgrade for the room you will occupy.
An upgraded room may include rooms with desirable views, rooms on high floors, corner rooms, rooms with special amenities or those in proximity to special amenities, or possibly even suites.
While none of the upgrades are guaranteed, the possibility of a suite for second-tier elites and above is attractive relative to other large hotel loyalty programs where only top level elites have access to this benefit - but theirs aren't always guaranteed either.
Complimentary breakfast
Free, hot breakfast is a benefit for all membership levels and is available at "most" BW hotels.
Moving to a Higher Elite Tier
Members may earn a higher Elite status whenever they meet the criteria to qualify. Stays, nights or base points within a calendar year qualify the member for the next tier.
Maintaining Your Elite Tier

Once a member has reached a certain Elite tier, the member may keep such status for the calendar year in which the Elite tier was earned and all of the following calendar year as well.
If you fail to re-qualify for your current tier, your status falls to the level consistent with the criteria you did meet.
Status-matching
Getting a free Best Western status match is very easy. All you need to do is enrol in the Best Western Rewards program and complete a short online form. This form simply asks for your contact details and your existing elite status level with a competitor hotel's loyalty program. It doesn't even ask for a recent points statement.

Best Western Rewards will then match your existing status to an equivalent tier in their own loyalty program. This is determined by comparing the number of points, nights or stays that would be required to earn status in the competing program. So, Hilton Honors Silver status would match to Best Western Gold elite status as both are earned from staying 10 nights per year.
After completing the form, it generally takes just a couple of days for the status match to be processed and you'll receive a physical membership card in the mail within 4-6 weeks. However, I have heard of matches being granted to the next higher level. For instance someone sent a screenshot of Gold Status card on Hilton Honors app. About 15 minutes later they got an email asking to confirm their address on file. They responded and 2 minutes later got an email saying they were upgraded to not to Platinum, but to the higher Diamond status. I don't know how long that will continue...

More details about the "Status Match...No Catch program" and a link to the form are available on the Best Western website, where you can apply directly (simplest way). Alternatively, print the form, complete it and attach a screenshot of it, your card and/or recent statement to email StatusMatch@bestwestern.com.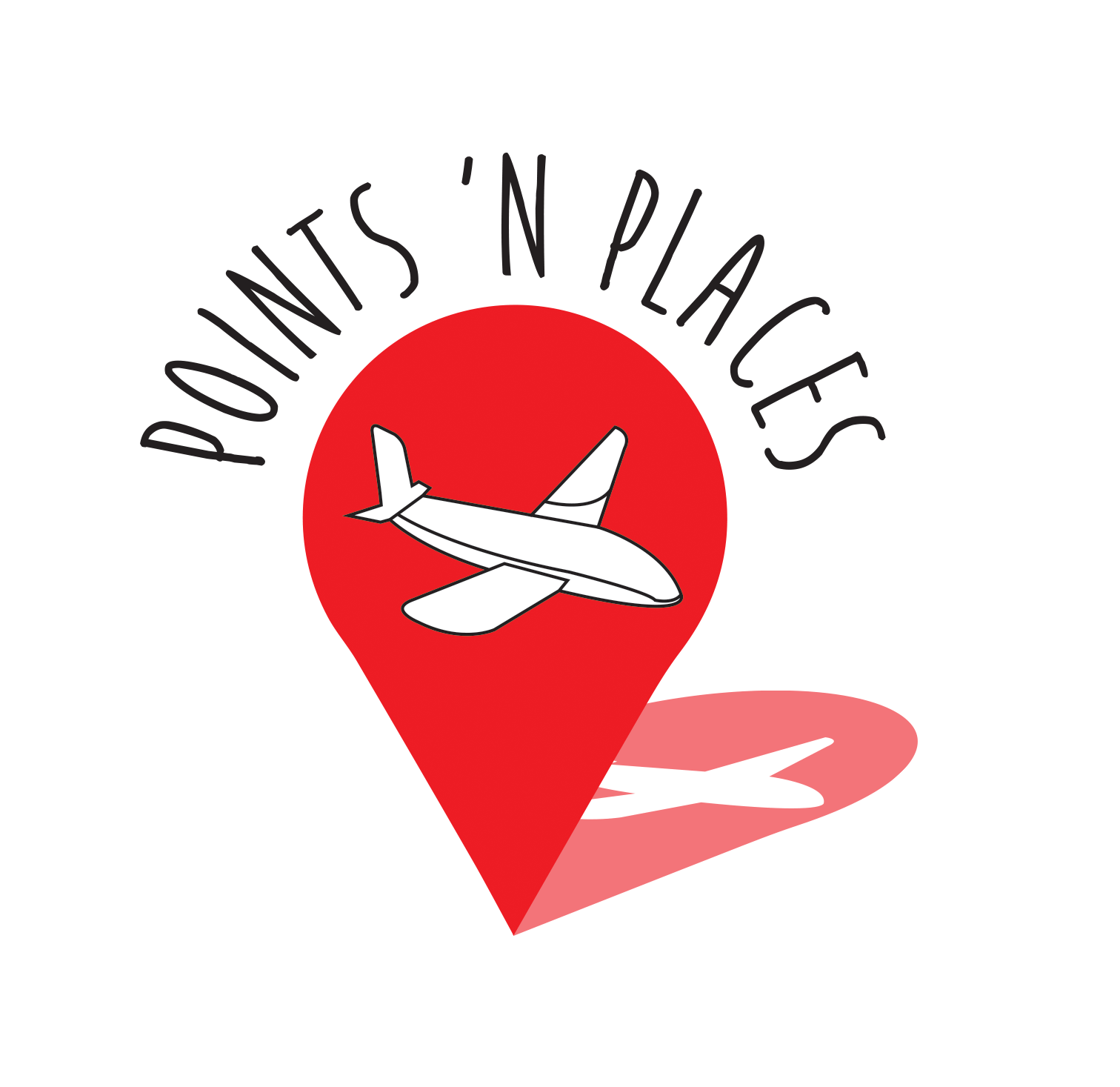 Tip: ensure you get your status-match early in a calendar year, to maximise the term of your status.
---
Earning Best Western Rewards points
Like most other rewards programs, Best Western Rewards allows members to earn points in multiple ways. Members can pick up points for hotel stays, their everyday spending on credit cards, or by taking advantage of partner offers.
Earning BWR Points from stays
Points are earned at the rate of 10 BWR points per USD spent on an eligible stay (which excludes bookings made via expedia, Kayak etc and special discounted rates). You can earn points for up to three rooms per eligible stay provided that:
one room is occupied by you
you pay for all the rooms
points for that room have not been issued to another Member (only one member earns points for a room night).
For purposes of counting stays and nights for Elite tier qualification, reward stays count towards the number of overall stays and nights for achieving status .
Other ways of earning BWR points
Residents of the US and Canada can earn points from spending with co-branded credit cards.

You can also earn points when you purchase certain products and services from partners. The partner and rates at which points are earned can change over time, so it is best to check periodically on the Best Western website for their travel partners (eg car hire, airlines) and shopping partners.
Earning points from car hire is quite reasonable.
Avis: 25% discount off base rate plus 1,000 points per rental
Budget: 25% discount off base rate plus 1,000 points per rental
National: 25% discount off base rate plus 3 points per USD spent
Sixt: 15% discount off base rate plus 1,000 points per rental
Selected hotels will make bonus point offers that are usually for limited times, offering double, triple or occasionally quadruple points. You can check availability of these bonus-point offers online.
You may also be selected to participate in special promotions by BWR, where you will have the opportunity to earn bonus points.
Note that only points earned from eligible stays (not bonus or promotional points) determine which status tier and associated benefits you are entitled to.
Earning Airline Miles instead
A member can instead elect to earn airline miles on an airline partner's frequent flyer program.. This is referred to as "direct earn".
To do this, logon to your account on bestwestern.com (or by calling a Best Western call centre) and directing BWI to award miles instead of points as your earning preference. You will need to nominate the airline program, and provide your frequent flyer membership number.
Once you do this, you will not be earning points towards attaining or maintaining tier status.
Alternatively you can still earn BW points and at any time later choose to convert your points into miles, This is also done by going to bestwestern.com.

Table - how to best earn airline mileage instead of points from Best Western stays.
Airline Program
Direct earn
(per stay in lieu of points)
Convert points to miles
Earn & convert is best if spend is more than...(USD)
Aer Lingus
500 Avios
5 : 1 Avios
250
Aeroflot Bonus
500 miles
-
-
Aeroplan
250 miles
5 : 1 mile
125
Flying Blue
250 miles
-
-
Alaska Mileage Plan
250 miles
5 : 1 mile
125
Alitalia MilleMiglia
500 miles
6 : 1 mile
300
AAdvantage
250 miles
5 : 1 mile
125
Asia Miles
250 miles
-
-
Asiana Airlines
250 miles
-
-
BA Avios
500 Avios
-
-
China Southern
250 miles
-
-
Hainan
250 miles
-
-
Iberia Plus Avios
500 Avios
5 : 1 Avios
250
Avianca Life Miles
250 miles
5 points : 1 mile
125
Miles & More
500 miles
-
-
Qantas Frequent Flyer (Australia & NZ only)
-
-
-
Air Italy Avios
500 Avios
-
-
South African Airways
500 miles
-
-
SAA
600 points
-
-
Southwest Rapid Rewards
600 points
5 : 1.2 miles
250
Turkish Airlines Miles & Smiles
250 miles
-
-
United Mileage Plus
250 miles
-


Virgin Atlantic Flying Club
500 miles
-
-
Vueling Club Avios
500 Avios
5 : 1 Avios
250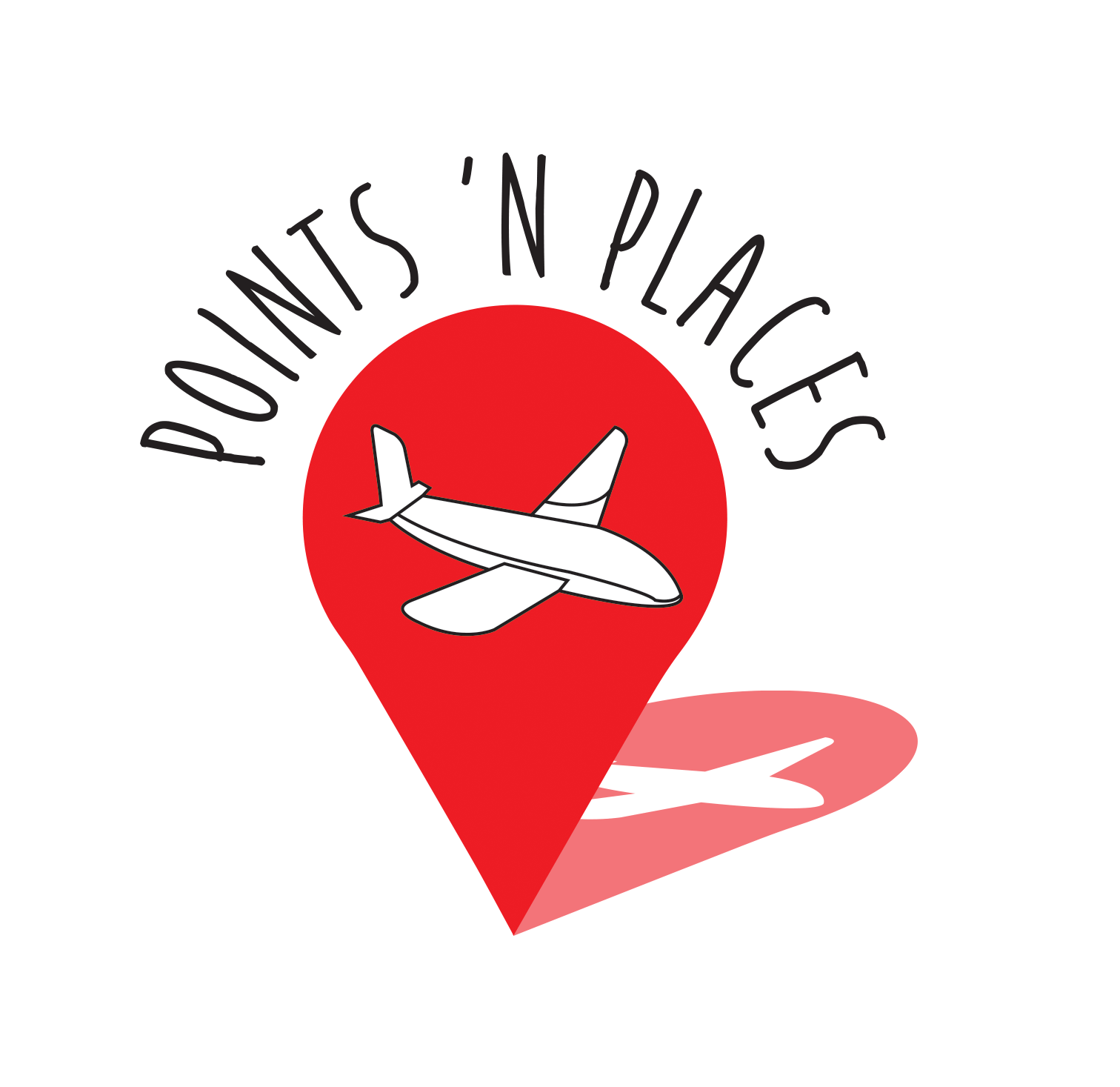 TIp: The conversion rate of 1:5 and the flat amount of points earned per stay are both poor value relative to using your points for hotels stays (or perhaps even gift cards). This is really only an option for folk who earn a low number of points per year and want to get reasonable value for them,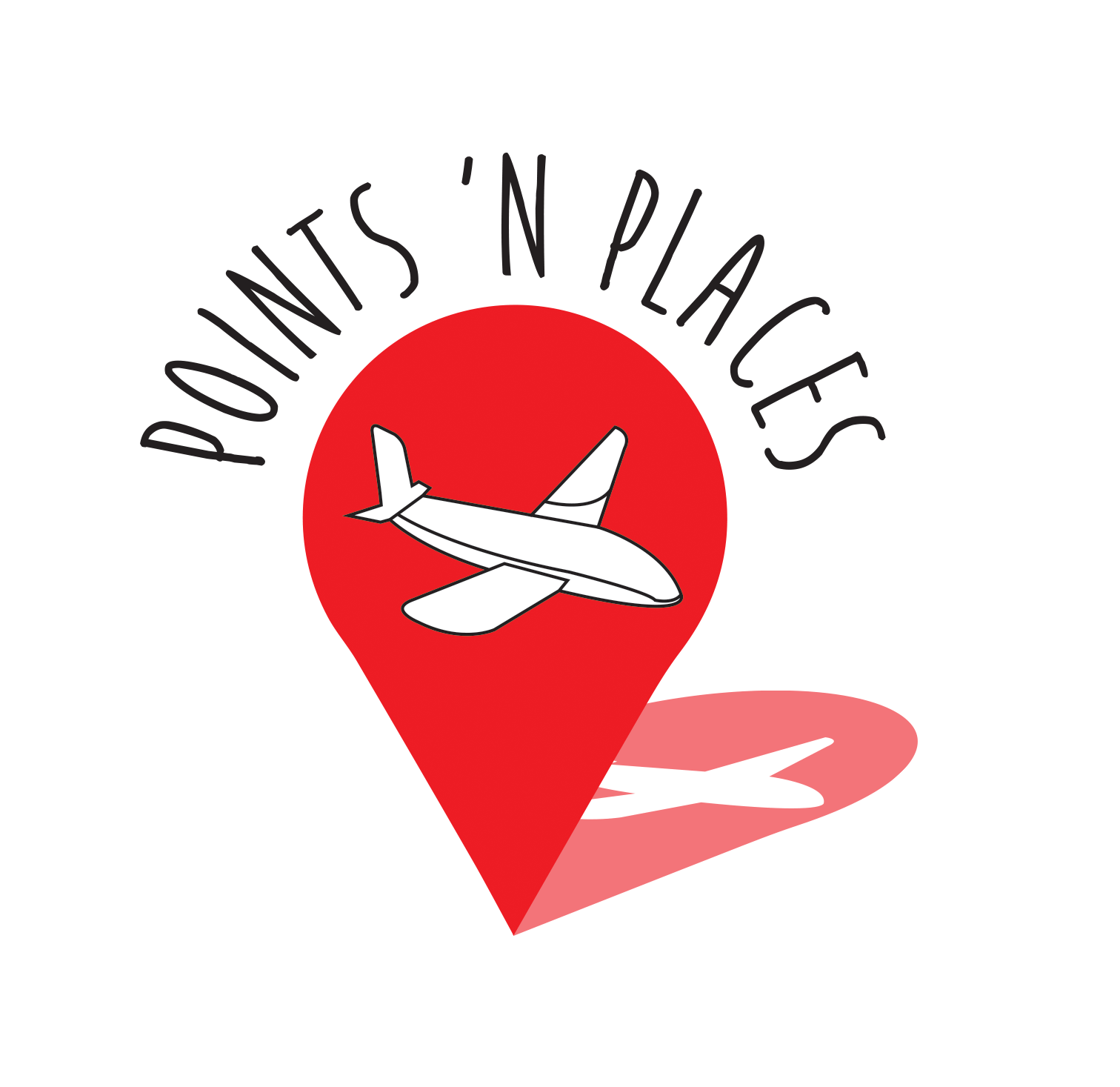 TIp: Unless you are making short stays, for the following programs you should earn points and later convert to miles: Aeroplan, Alaska Mileage, AAdvantage and Life Miles, Doing this will earn tier bonuses and also help you attain/maintain tier status - best of both worlds!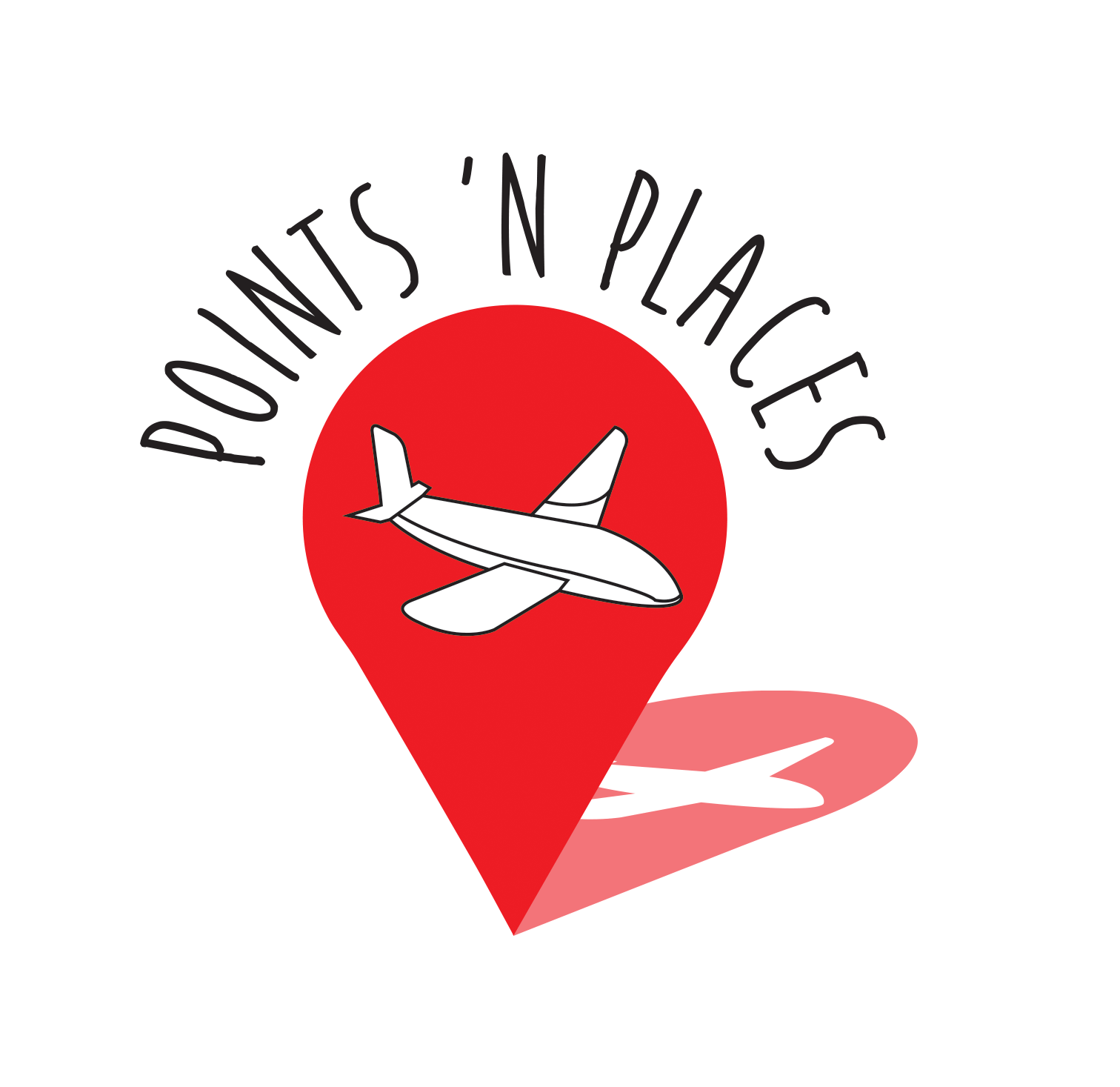 TIp: If you are a BA Executive Club member and a BWR Elite member (with a tier bonus), you may prefer to earn points with bonuses, later convert them to Iberia Avios, then transfer those Avios into your BA Avios account. You will need to establish the Iberia account first.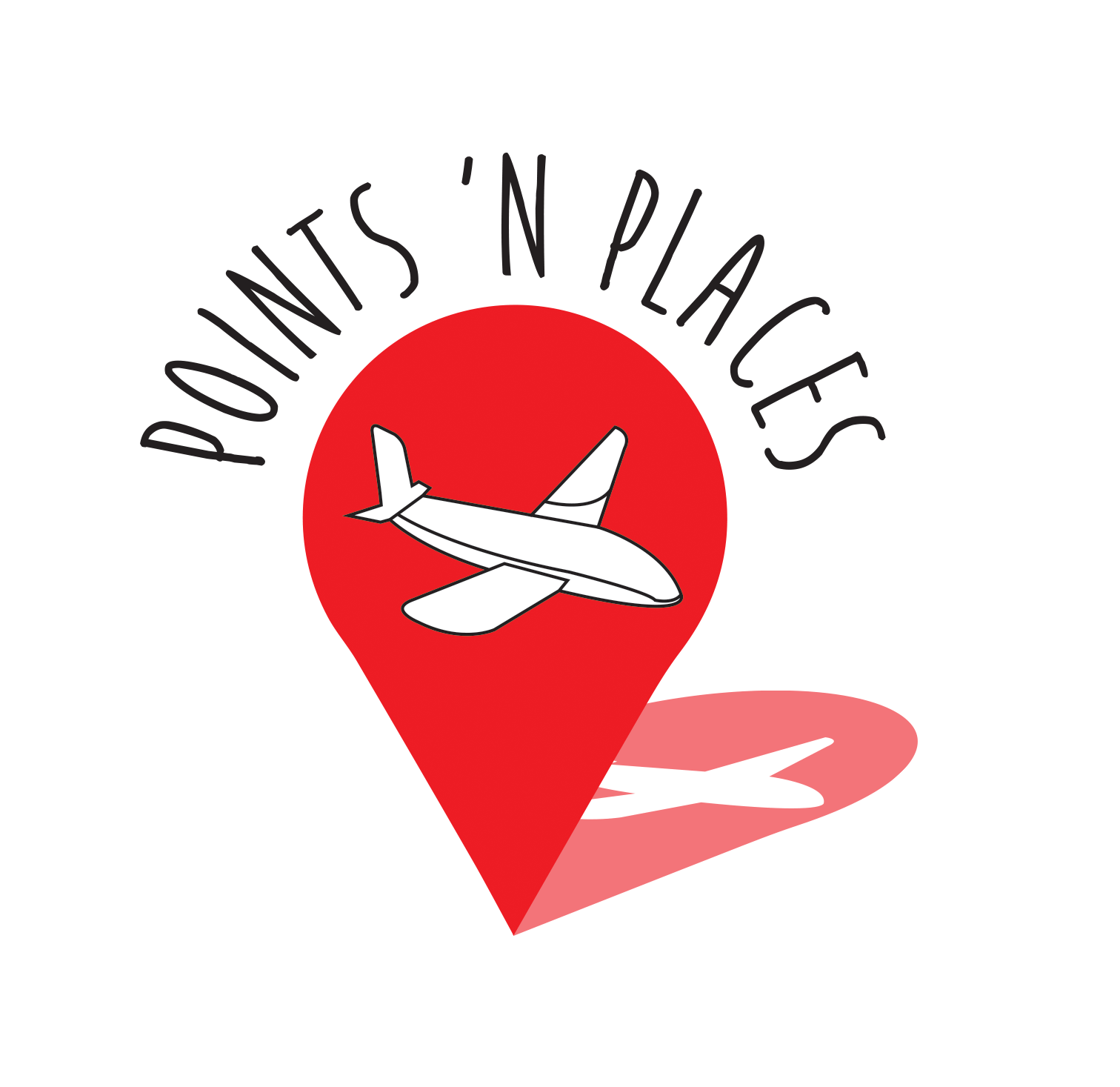 Tip: For Australians, rather than earning Qantas miles, earning BW points and later converting to Alaska Mileage miles (a Qantas partner) will provide greater value and flexibility (assuming Alaska's partner routes suit you).


---
Buy Best Western Rewards points
Best Western Rewards members may purchase 1,000 points for USD 10. For residents of Canada and the U.S, a maximum of 20,000 points per transaction applies.
To make your purchase, you must call or fax the Best Western Rewards Department. Some selected phone numbers are listed below but the complete list of Best Western Rewards phone numbers (including fax numbers) may be found on their website..
Australia 1800 222 422
Canada 1(800) 237-8483
NZ 0800 700 499
UK 0800-0420-338
USA 1(800) 237-8483
---
Retaining Best Western Rewards points
Under their current Terms & Conditions, Best Western Rewards points never expire.
This is a key difference from almost all other programs.
---
Using your BW Rewards points
Redeeming points for a free stay
Best Western doesn't publish an award chart, and redemption rates vary by hotel, but there are no blackout dates, Best Western doesn't organize its properties into categories for award-redemption purposes, which can be frustrating makes finding exceptional value within the BWR program less easy than some other programs..
You can overcome this by searching by brands. Visit bestwestern.com and select the "Best Western Reward Points" under the rates menu and then hotel brand on the meny at left.. The price of a hotel night is based on the dates requested, hotel location and brand, and can fluctuate based on season and demand. The amount of points required (that we have seen) varies from 8,000 to 56,000 points per night.
Free night stays may be gifted to a recipient of your choice in the form of a printed or electronic voucher. Reservations for free night stay vouchers must be booked by calling a Best Western call center.

We value Best Western Rewards points at USD 5.70 per thousand. To make sure you are getting the most out of your points, look for awards where you can get at least that much per point, if not more.


Pooling and transferring points
Members who have attained Elite Status may transfer Points to other Members, without charge.
Pooling of points (collective earning of points in one account) is available for individuals who share the same residential mailing address.
Considered together, this means that direct family members can pool points or transfer between themselves. Gifting to friends can be done, but generally not pooling. Pooling in particular can make managing points far easier after a member has passed away.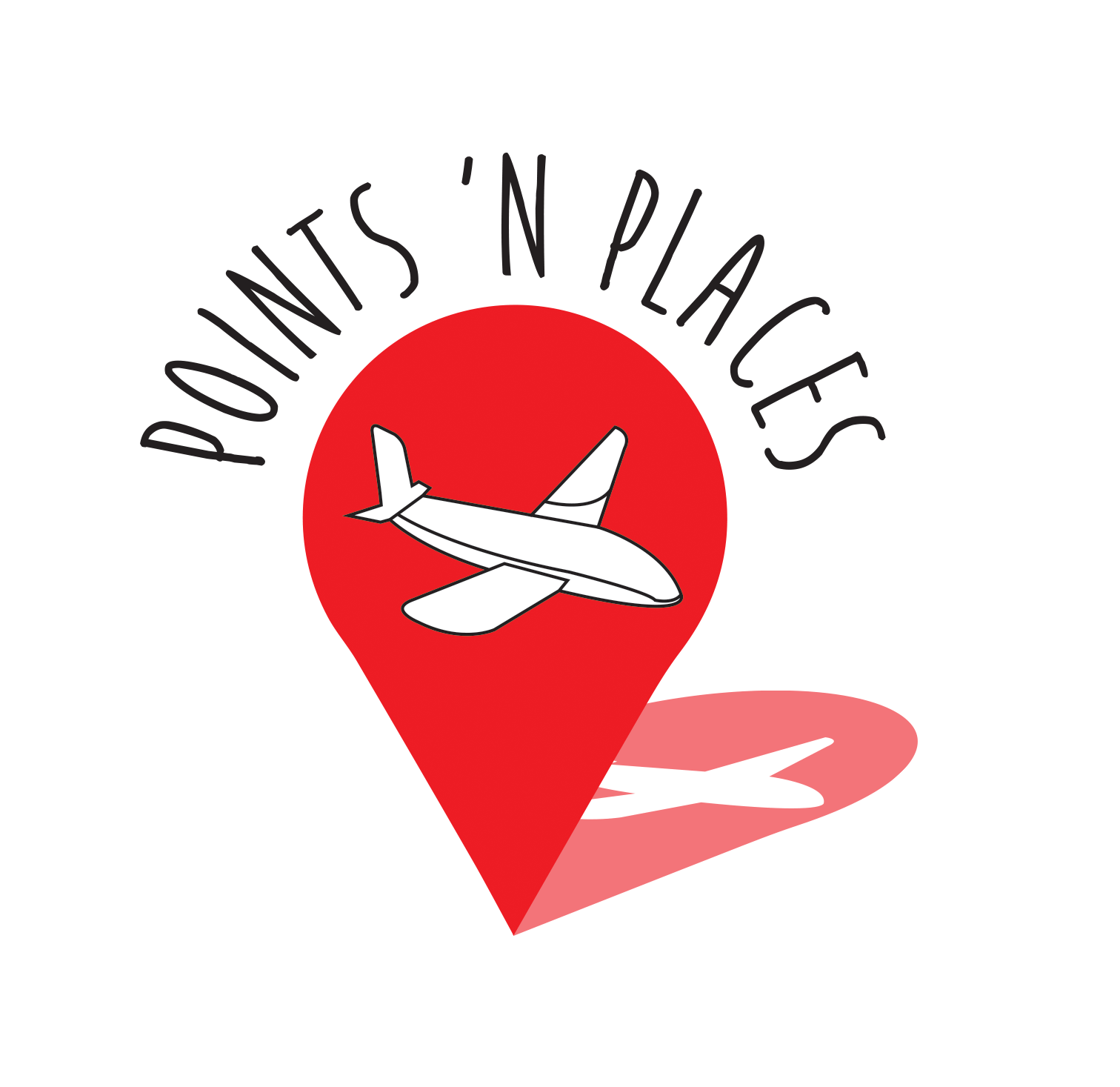 TIp: Pooling of points is a great way to access free nights sooner and also provides a convenient way to manage points after the death of a member.
Other uses for points
Best Western Travel Cards: If you would rather have cash toward a hotel room instead of using points for award nights, you can exchange your Best Western Rewards for travel cards instead.at around USD 3.85 to USD 4.20 per thousand. A better option for gifts is the Best Western Free Night voucher, where the value is 1:1 for points.
Car rental gift certificate: Not available in Australia. In the US, points can be turned into gift cards at Avis, Alamo, Budget and National. at around USD 3.85 to USD 4.30 per thousand.
Merchandise / Gift Cards: . The rewards redemption mall offers many different items for purchase. Your value for points is dependent on what you choose to purchase but seems to be around USD 3.50 per thousand (in Australia).


All of these are below our valuation of Best Western Rewards points at USD 5.70 per thousand for free nights at hotels.and offer far less value.


---
Best Western Rewards Program Promotions
Generous promotions to members make BW Rewards more attractive than at first appears. Some are ongoing, some are for limited periods, while others have participating properties which change over time. Some of the current special offers are summarised below:
Early Web Special - (for stays in Europe only) book at least 21 days in advance and receive 15% to 30% discount from BAR.) To book this non-refundable pre-paid rate, logon to the site and select "promotional" as the rate and then "Early Web Special" as the code.
Bonus point offers - made by a limited number of properties and for limited periods, these offers provide 2X, 3X or 4X points for your stay. A good way to accelerate your progress to your next free stay.
Free breakfast is available at most hotels. Also available are healthy options (including options for folk on restricted diets (lactose free, gluten free etc)
---
Best Western Rewards for Business
Best Western offers a program dedicated to small businesses - Best Western Rewards Business Advantage.
Enrolment in Best Western Rewards Business Advantage is as simple as completing an online form.
Benefits include:
the business owner receives Platinum status
employees receive Gold status
the business/account owner receives a bonus of 10% of the points earned by its travellers (who retain their own points). These can be used by the business to purchase enhanced benefits, free nights for later business stays, employee incentives etc.
---
Observations & Conclusions - Best Western Rewards
Best Western Rewards is a decent scheme but not an exciting one, due to the lack of upper-end properties. It provides nice benefits within this constraint and offers some thoughtful benefits not often found elsewhere (discounts for seniors and US military, specifically catering for folk with restricted diets and properties that accept pets) which I like.
I recall stays in BW properties when my family was young. They were always clean and comfortable, but these days I seek a little more luxury, so woud likely limit my stays to BW Premier Collection hotels in appealing locations (where they will offer good value relative to other large chains).
While not yet available, if it becomes possible to use Best Western points to book stays at WorldHotels properties, my concerns will disappear.
In the meantime, if your travels take you to occasional Best Western properties, I would get a status match and take airline miles as your reward unless you are confident of eventually (they don't expire) earning enough points for a free night.
If you are, then I would also set up the points pooling.
---
How to Join / Status-match to BW Rewards
It is easy to open an account and is free - apply here for the Best Western Rewards sign up. You can also apply at any participating property, but will not receive points for that stay.
Submit this form to request a Best Western status-match,
---
FAQ - Best Western Rewards