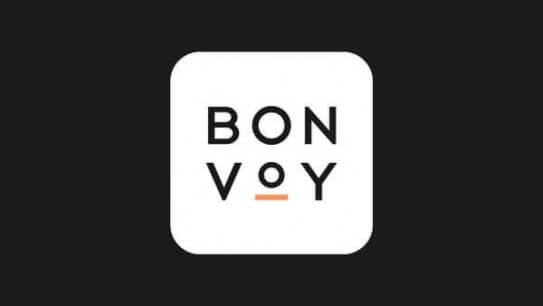 2021 Marriott category moves
buoyed not Bonvoy'd
4 February 2021
Update 27 October 2021 - these category changes will only be in effect through 2022, as Marriott Bonvoy moves fully onto its new dynamic pricing model. A few properties will move onto the new model in early 2022.
Summary of 2021 Marriott Category Changes
It's around this time each year that Marriott (and usually others) update the categories of their properties and/or the points required per reward night for those categories. For the 2021 Marriott category changes, I was hoping that the changes would be lighter than those of last year (when the impact on travel from the covid-19 crisis was felt globally.
Recently Marriott announced its hotel category changes for 2021. A total of only 201 hotels are changing categories, with roughly 75% of those properties going down in price - mostly in the lower categories.
By comparison, in 2020 about 29% of Marriott's properties changed categories, of which 9 % moved to a lower category and a massive 22% to a higher, more expensive category resulting in properties overwhelmingly increase in prices.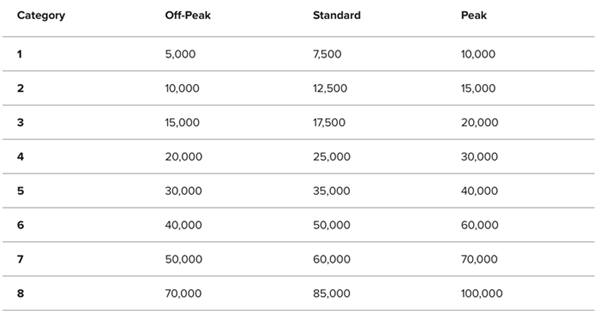 Read on as we dig into the details of the changes, the properties affected and what it likely means for you.
What is the impact of the changes?
This complete list of 2021 bonvoy category changes is no longer available on the Marriott website, but in summary:
201 hotels will change categories, representing about 3% of Marriott's portfolio
150 hotels will be decreasing in category (~75%), while 51 hotels will be increasing in category (~25%)
Only one hotel move two categories up from 3 to 5: Schloss Lieser, Autograph Collection.
1 property will be moving into the top-tier Category 8
No properties are moving down from Category 8
As a percentage, the greatest category changes are in Asia
89% of properties will continue to fall into Categories 1-5.
Many hotels changing categories are hotels that opened last year, and now Marriott has additional data that enables the program to price more precisely

Categories with most change
The majority of category changes affect Marriott's lower-category hotels - of the 201 hotels changing in category, 167 hotels will end up between Category 1 to 4, while only 34 hotels will end up at a Category 5 or above.
The ratio of decreases to increases also differs across the lower-category and higher-category divide. Among hotels that will be a Category 1–4 after the change, a great majority have undergone favourable changes.
However, among hotels that will be a Category 5–8 after March 3, there are actually more hotels increasing in category than decreasing.
So while it may appear on the surface that the decreases outnumber the increases 3-to-1, the decreases are concentrated in the lower-category hotels.
For Marriott Bonvoy members seeking to maximise redemption value through higher-end hotel stays, the overall changes remain quite unfavourable.
Brands most affected
1 Ritz-Carlton property is moving categories (down)
2 Luxury Collection properties are moving categories (both up)
2 W Hotels properties are moving categories (both up)
6 JW Marriott properties are moving categories (2 up & 4 down). Unfortunately for Australians, JW Gold Coast Resort & Spa is one of the ones moving up, from category 5 to category 6.
7 Westin properties are moving categories (5 up & 2 down)
8 Autograph Collection properties are moving categories (3 up & 5 down)
No St. Regis or EDITION properties are moving categories. (St Regis was heavily hit with rises last year).
Regions most affected
USA – 86 properties moving categories (23 up & 63 down)
Europe – 24 properties moving categories (2 up & 22 down)
China – 23 properties moving categories (63 up & 23 down)
Disappointingly, the "aspirational stay" properties all fared badly.
What can you do?
1. Purchase Marriott points during promotions, rather than earning them through stays. Fortunately, promotions are fairly regular, providing opportunities.
2. Points and Pay may become more relevant if the cash price at the time you want to stay is reasonable, as you "buy" the points at a fair price and the booking price is locked in
3. Points advance will no longer help you lock in a future (soon to be more expensive) booking now. This books the room, but the points price isn't locked in until the date the required amount of points is paid in full (this change was introduced from Sept 2019).
(further details on the program are contained in our Marriott Bonvoy guide)
Conclusions
Compared to last year, when there were many more category changes and mostly to more expensive levels, this year's changes are far fewer and mostly to less expensive levels (but with at least one disappointing move upwards at the higher categories).
So depending on your travel/redemption patterns, you may find some planned stays actually offer very good value in 2022.
A quite tame change this year, especially compared to last year and for Marriott generally.
I confess to this time feeling much more buoyed rather than Bonvoy'd.
---