Iberostar Horizons: loyalty program for sunny climes
by Neil McPherson 14 October 2021
Updated 30 June 2023 - Iberostar Horizons is now closed as Iberostar Beach Resorts is participating in the IHG One Rewards program.

This guide was based upon Iberostar Horizons Terms & Conditions
---
Summary of Horizons by
Horizons is the loyalty program of Iberostar Hotels and Resorts - a Spanish hotel chain originally established in 2004. Travel Trade Gazette, a UK-based travel industry publication, named the company "Best Hotel Chain of the Year" in 2009.
This program replaced the previous program My Iberostar in February 2021.
Iberostar Horizons offers:
Free membership
A good range of attractive properties, predominantly in Spain and Latin America/Caribbean (US and Africa to a lesser extent).
Recognition for stays, regardless of who you make your booking through - no need to book direct if you find a cheaper price elsewhere online.
The ability to maintain top tier status (once you get there) forever by making only 1 stay every 3 years.
Its weaknesses are:
No ability to earn and redeem free nights, although free room upgrades (by 1 room category) are available at the top 2 membership tier levels.
Iberostar is is best for:
leisure travellers and families seeking 4* and 5* destinations.
---
Contents - Iberostar Horizons
* Source: Wikipedia
---
Introduction
Together with the larger chain hotel programs, I like looking into some of the smaller programs to see if we could uncover some gems for you. They may be sufficient for your needs, or they may provide a useful supplement to another program to give you the combination of coverage and features that you seek.
This guide to the Iberostar Horizons program does exactly that. We go through the key features of the program and then show you how to best use them, with specific tips and strategies.
The Horizons program differs from most of the other programs we watch, as it is more of a loyalty program than a rewards program. By this I mean that you are rewarded for your loyalty (multiple bookings) with discounts and special services rather than having points that you can use to book a free night's accommodation.


Let's take a closer look. ¡disfrutar!
---
Brands & their positioning
Iberostar Hotels and Resorts has a range of 4 brands, covering the range from 4-star to 5-star. Coral Level is the most prestigious level and is a "hotel within a hotel" of the first three brands.
Coral Level hotels are directly on the beachfront and boast elevated private and shared areas, including amenities like private oceanfront lounge areas with chairside drink services and beachside infinity pools. Coral Level also includes top of the line all-inclusive offerings, including 13 pouring wines from renowned, international and domestic wine regions, an array of top shelf liquors and spirits available in the 24 hr bar.
Iberostar
Iberostar Selection
Iberostar Grand

The range includes both city hotels and a collection of resorts. These can be broken down into the following segments:

Star Prestige are exclusive areas which are reserved for the clients of The Club, at the hotels in America. Access to these areas is possible on demand and with an extra charge during your stay.


---
Geographic spread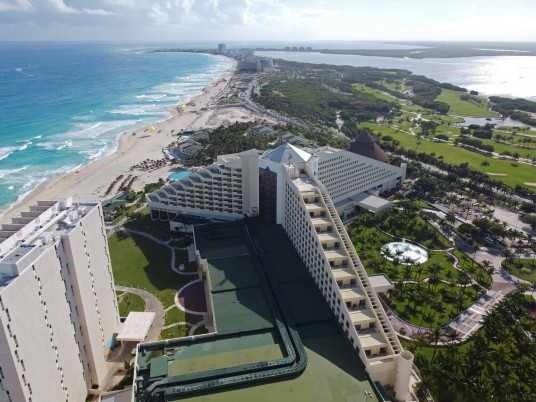 Iberostar Selection Cancun Beach and Golf Resort

The Iberostar Group is a 100% family-owned Spanish multinational company based in Palma de Mallorca (Spain) that has been operating in the tourist sector since 1956 and whose business activity dates back to 1877.
There are 105 Iberostar properties, making it a smaller sized program. All properties are either 4-star or 5-star across the categories of:
City Hotels in destinations such as Barcelona, Madrid, New York and Lisbon; and
Hotels with Heritage, such as the ones you can find on the coast of Montenegro and in Santiago de Cuba.
Alternatively, there are destinations themed for different types of stays at Iberostar properties:
All Inclusive Hotels
Hotels For Families at some of which kids stay free
Golf Courses
Spa & well-being
Adults only properties and Star Prestige sections within other locations that also offer an adults-only experience
Destination Weddings; and
Experiences.
There are regular Iberostar promotions that are open to everyone, not only Horizons members. At times, these have provided discounts of up to 55%, so are well worth checking.
Perhaps not surprisingly given its Spanish roots, Iberostar properties are mainly located in Europe, the Caribbean and Latin America, with little presence elsewhere (and none in Oceania).


Table 1 - Iberostar locations as at October 2021
| | | |
| --- | --- | --- |
| Europe | Spain | 36 |
| | Portugal | 2 |
| | Montenegro | 7 |
| | Greece | 2 |
| | Hungary | 1 |
| Latin America | Cuba | 18 |
| | Mexico | 11 |
| | Brazil | 3 |
| | Peru | 3 |
| Caribbean | Dominican Republic | 7 |
| | Jamaica | 3 |
| Africa | | 10 |
| USA | | 2 |
Source: iberostar.com
So for folk seeking to stay in only a Continental European, Caribbean or Latin American locations, Iberostar Horizons may be a very attractive proposition.
Popular Iberostar destinations
Wikipedia says that "notable" Iberostar hotels include:
Europe
Iberostar Paseo de Gracia, Barcelona
Iberostar Fuerteventura Palace, Playa de Canarias
Iberostar Santa Eulalia, Ibiza
Iberostar Marbella Coral Beach, Málaga
Iberostar Malaga Playa, Málaga
Iberostar Grand Perast, Bay of Kotor, Montenegro
Iberostar Portals Nous Grand, Majorca, Spain
Americas
Iberostar Colonial, Cayo Coco
Iberostar Daiquiri, Cayo Coco
Iberostar Varadero, Varadero
Iberostar Grand Bávaro, Punta Cana
Iberostar Cancún Star Prestige, Cancún
Iberostar 70 Park Avenue, New York
Iberostar Berkeley, Miami
Iberostar Bahia, Praia do Forte
Iberostar Selection, Praia do Forte
---
How the Iberostar Horizons program works
Your membership tier is determined solely by your number of nights of eligible stays at qualifying properties. You can book directly with Iberostar, or with your favourite online agency/search - both are eligible stays.
Note that if you are booking and paying for multiple rooms for single stay (eg a family vacation), only the room in which you are personally staying counts towards the calculation of nights - not each room.
As you stay more nights, you progress through the membership tiers and qualify for additional benefits.
Should you not make any stay during any 3 year period, you lose your tier status and go back to the basic ("Sand") level and start again.
But, once you have attained a particular tier status, you retain that level for as long as you make at least 1 stay during any 3 year period. So maintaining your tier status should be easily achievable (no annual reset).
All of these make Horizons a very simple program and one focussed on benefits for loyalty, rather than earning points for rewards.


---
Elite tiers & benefits
Sand - Base membership

Upon joining the program, you become a base level (Sand) member.
All members receive:
priority check-in
complimentary premium wifi
access to discounts on services.
As well as the Sand (base) level membership, there are three elite levels - Ocean, Sky and Infinity.
Moving to a higher Elite tier
To move up to the next membership tier, you are promoted as soon as you satisfy the criteria for that level, which are based entirely on the number of nights stayed.
As your number of nights accrue, you move through the elite membership levels, qualifying for additional benefits and discounts.
Iberostar Horizons benefits by tier
| | | | | |
| --- | --- | --- | --- | --- |
| Iberostar Horizons benefit/discount | Sand | Ocean | Sky | Infinity |
| Number of qualifying nights stayed | 0 | 16 | 23 | 36 |
| Priority Check-in | | | | |
| Digital access to magazines & newspapers | | | | |
| Free Premium Wifi | | | | |
| Welcome Gift for children | - | | | |
| Welcome Gift | - | - | | |
| Complimentary Minibar or minibar vouchers | - | - | | |
| Room Category Upgrade | 25% | 25% | | |
| Upgrade to Star Prestige | 10% | 10% | 15% | 20% |
| Parking | 25% | 25% | 50% | |
| SPA Treatments | - | 10% | 15% | 20% |
| Access to water area of SPA | - | 25% | 50% | |
| Golf Green Fees | - | 25% | 25% | |
| Themed Restaurants | - | 25% | 50% | |
| Room Service | - | - | 25% | 25% |
T&C's apply Source: Iberostar.com
Maintaining Your Elite Tier
Your tier level is calculated based on the number of nights you have stayed at any Iberostar hotel, regardless of the hotel type, point of purchase, booking price or country.
So, you retain your membership tier, as long as you complete a stay within any period of 3 years. If you do not complete a stay within a 3 year period, you return to Sand (base) level and start again.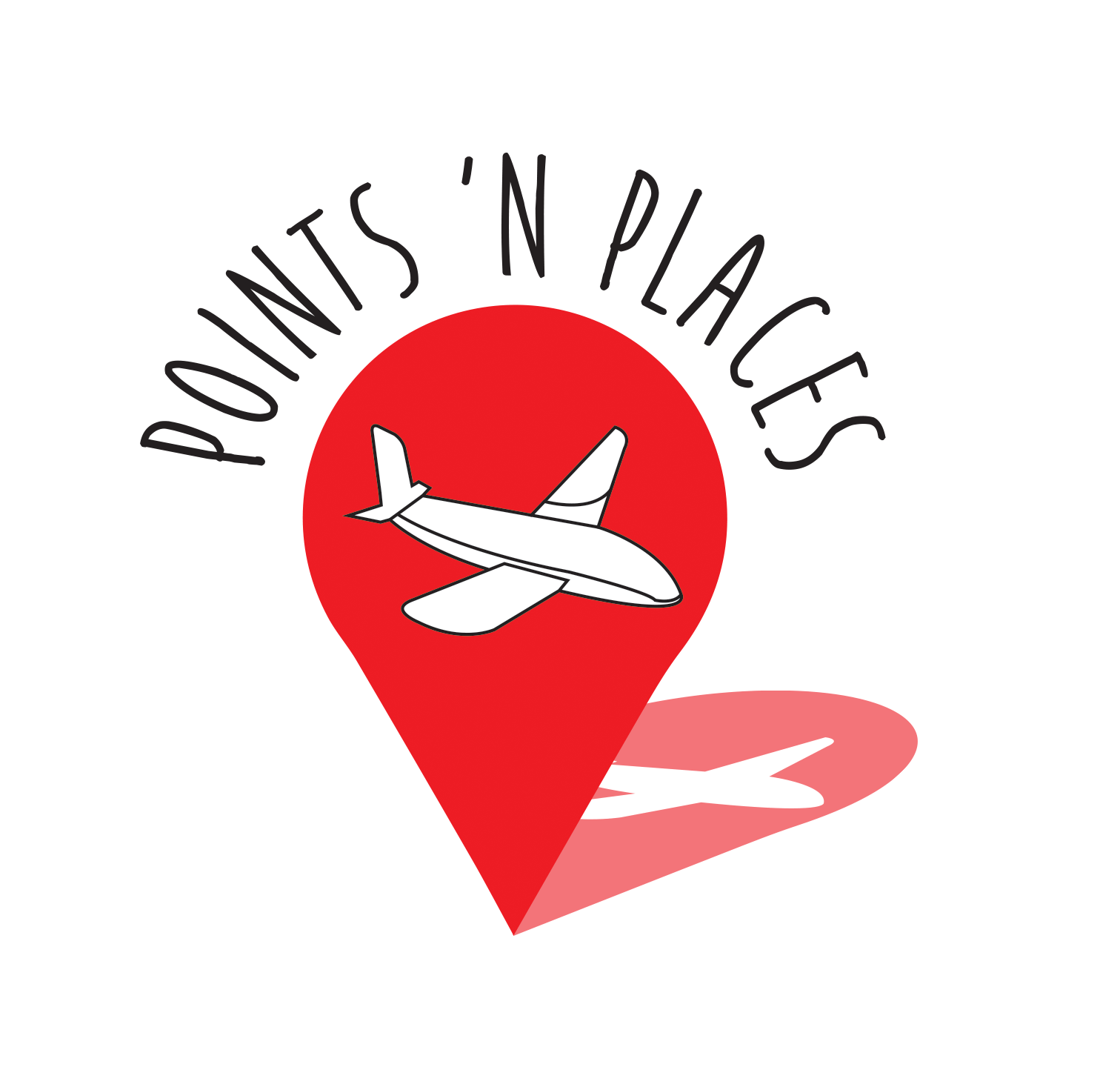 TIP: Tier status is based on aggregate nights stayed and is not reset annually. Once you attain elite tier membership all you need to do to retain it is stay once every 3 years. This is very different to most programs where your tier status is re-assessed each calendar year. With Horizons. you could climb the tier levels with family stays and then once you've reached 36 nights, utilise your top tier benefits for an annual getaway and remain an Infinite tier member "forever".
Complimentary room upgrades
Available at the top 2 (Sky & Infinity) tiers. The lower levels can purchase upgrades at a 25% discount. (subject to availability in all cases)
Status-matching
Status-matching from another program is not offered.
---
Observations - Iberostar Horizons
Complimentary breakfast isn't available as a benefit at any tier. Other programs offer this to their upper-tier members. However, it is often included at Iberostar properties - check when you book,
Points are not earned and so cannot be transferred to other programs (eg airlines)
The cash prices themselves are quite reasonable compared to other larger chains.
---
Conclusions - Iberostar Horizons
This is not a program with a large range of properties all around the world.
It is however a program that provides inexpensive access to very attractive properties in its key markets of Europe and the Americas.
Overall. I see this as a program offering very good value for families and leisure travellers targeting beachside holidays, but with some city locations also available. Quality properties in attractive locations are available at reasonable prices and you won't be disappointed.


---
How to Join Iberostar Horizons
It is easy to open an account and it's free - Horizons sign up. IHG One Rewards sign up.
---
FAQ - Iberostar Horizons