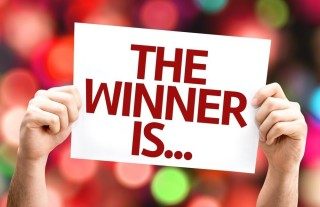 AirlineRatings Announces 2022 World's Best Airlines Awards

The world's Best Airlines for 2022 have been named by AirlineRatings.com, the world's only safety, product, and COVID rating website, and the airline of the year is … Qatar Airways.

The Doha-based airline nudged out Air New Zealand, Etihad Airways and Korean Air for the top spot in AirlineRatings.com Best Airlines for 2022 followed by Singapore Airlines, Qantas and Virgin Australia. Taiwan's EVA was rated 8th followed by Turkish Airlines in the 9th spot. Turkish Airlines is also named the Best Airline in Europe. In 10th position is Japan's All Nippon Airlines.

Qatar Airways also took out Best Business Class. "The airline's Qsuite is a first-class experience in business class and our judges rated it as the best overall business-class product they had seen," said Mr Geoff Thomas of AirlineRatings.com.

As well as taking out number 2 position in the Top Twenty Airlines rankings, Air New Zealand won Best Airline in the Pacific, Best Premium Economy, and Best Economy. The airline has just unveiled a major make-over and new products that will be introduced in 2024, so it should continue to rank highly in years to come.

Singapore Airlines won the prestigious Best First Class award for its unique Suites product and also Best Lounges. The six Suites in this stylish cabin at the front of the upper deck of the airline's flagship Airbus A380s are designed to be the equivalent of small hotel rooms.

Virgin Australia won Best Cabin Crew and Emirates was awarded Best Inflight Entertainment (yet again).

Excellence in Long Haul travel was awarded to: jetBlue (Americas), Turkish Airlines (Europe), Qatar Airways (Middle-East/Africa), Korean Air (Asia) and Air New Zealand (Pacific).

Best Low-Cost Airlines are: Southwest (Americas), easyjet (Europe), Jetstar (Asia/Pacific) and Fly Dubai (Middle-East).


Our congratulations to all the winners !