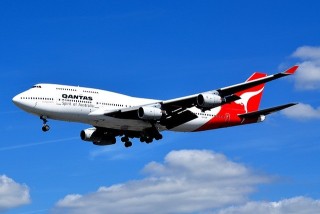 Qantas unlocks thousands of seats to book with Frequent Flyer points

Following the recently announced "million seat sale", Qantas is now releasing a huge amount of Classic Rewards space.

Qantas award availability has been notoriously hard to find, but Qantas is working on changing that perception. The Australian airline has announced the release of thousands of Classic Flight Reward seats starting Friday, February 24, 2023, at 11:00 am. Sydney time and and will include space in economy, business, and first class.

The release timing translates to:
London 12:00 (midnight) Friday, February 24, 2023 — as Sydney is 11 hours ahead of GMT.
New York: Thursday, February 23, 2023, at 7:00 pm — as Sydney is 16 hours ahead of NYC.
Los Angeles: Thursday, February 23, 2023, at 4:00 pm — as Sydney is 19 hours ahead of LA.
According to the
Qantas press release
, the award availability will be across its entire international network featuring
over 30 destinations
. Also, Qantas is including all cabin classes in this award drop — including Classic Flight Rewards dropping in economy, business class, and first class.
Using Your Qantas Points
A quick glance at the
Qantas Classic Flight Reward Chart
makes it clear that longer awards in premium cabins are a little on the steep side. However, they are still a much better deal than the other, more expensive awards.
Qantas prices its awards based on distance and which airline you are flying.
Conclusion
Qantas Classic Rewards are the best way for Qantas members to maximize the value of their points. So, this is a great opportunity if you have some upcoming travel plans involving taking a Qantas flight. Remember that although Qantas is releasing all this award space, it is unclear if any of it will be making its way to Qantas' Oneworld partners. So, if you see an award itinerary that works for you, you should strike while the iron is hot and have Qantas points at the ready.so you can quickly snap it up.