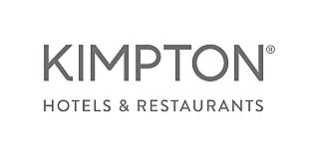 Kimpton Secret Password - use before it self-destructs September 4

Kimpton Hotels have a funky boutique hotel brand image. One of many aspects of its charm is the Kimpton secret password that guests can mention at check-in to get a perk, benefit, or bonus. These include items like free parking, a free breakfast, a free upgrade, etc.

What's the latest Kimpton Hotel Secret Password?

It's been several months since the last secret password, which expired on February 20, 2023. Now, there's a new password running May 26–September 3, 2023.

When checking into a Kimpton hotel between those dates, you can use the secret password "no shade" to (hopefully) receive a special perk or privilege.

Kimpton Hotels have provided seasonal or monthly secret passwords to guests for years. The tradition started before IHG acquired the brand in 2014. Some of the secret passwords have been phrases such as "stay cool," "flip flops," "baby, it's cold outside," "chilled to perfection," and even "marshmallow."

This summer, Kimpton Hotel is using the secret password "no shade." It is valid at all participating locations May 26–September 3, 2023. Kimpton Hotels have stated that every hotel honors the secret password differently, so it's a surprise what you'll get.

Secret Password Perks You May Receive

Historically, guests have reported a wide range of bonuses when using the Kimpton Hotels' secret password. Here are some examples:
Free parking (regular or valet)
Complimentary breakfast
Free upgrade
Complimentary bottle of wine
A whisky-tasting tour
Cupcakes
A movie night in your room
Free drinks at the bar
Surprise gift-wrapped presents
Drink kits (like Bailey's hot chocolate)
Mini-bar credit
The bonuses aren't always at the hotel, as some hotels have partnered with other companies. For example, such as another restaurant or perhaps a whisky distillery.
It's been three months since the last password "expired," so it's nice to see the Kimpton secret password is back. It's just a little thing, but adds to the vibe of the Kimpton brand, which I like.
If you do have a stay booked this summer, make sure to check Kimpton's social media to see if there's a new password.