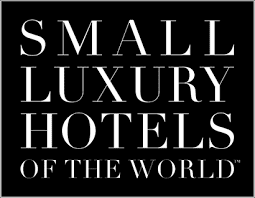 SLH's Considerate Collection Celebrates its First Birthday

How time flies...

Just over a year ago, SLH launched the Considerate Collection with 25 founding members of pioneering properties, proving that luxury is compatible with longevity.

Environmentally-minded travel agents (like Rewarding Travel) can browse and book from a biodiversity-promoting portfolio of boutique stays around the world, which have been hand-picked to help you find your perfect eco-escape.

These properties still need to pass the SLH Quality Assurance standards required by all SLH properties, so you can be assured that the sustainability does not sacrifice luxe. You can read more about how these standards are measured and maintained in our Complete Guide To SLH Invited.

As of this month, the collection celebrates 43 hotels (almost doubling in size) along with almost 40,000 trees planted in collaboration with TreeSisters.

The SLH Considerate Collection has also introduced a first-of-its-kind partnership with new sustainability platform Weeva, and a collaboration with luxury amenities brand VANITY GROUP.

SLH is one of our preferred groups and with the Considerate Collection, your stay will leave the softest of footprints on our planet.
The properties within the Considerate Collection are stunning, so contact Rewarding Travel to learn more for your next sustainable, luxe stay - with free perks !