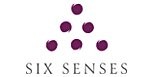 Six Senses Xala to open in 2026 - a new wellness on Mexico'spacific coast

Six Senses Xala to Offer a Restorative Coastal Haven haven on Six Senses Xala

Six Senses, part of the IHG Hotels & Resorts luxury and lifestyle portfolio, has signed a hotel management agreement with Activos Turisticos de Mexico (ACTUR) for the development of Six Senses Xala, which is scheduled to open in 2026.

Flanked by five miles of curving white-sand beach, the 3,000-acre terrain, located in the Costalegre or "Cheerful Coast" region of Jalisco, will offer both a sanctuary and a vibrant community among fragrant mango fields, coconut palms, pristine ocean, and the serene estuary waters of the Xola-Paramán.

Secluded within this verdant landscape, yet just 10 minutes from the new Chalacatepec International Airport, Six Senses Xala will offer emotional hospitality as nature intended to guests seeking adventure, rejuvenation, and reconnection. -

We love the Six Senses brand and its high-end, wellness-focussed resorts. Roll on 2026 !