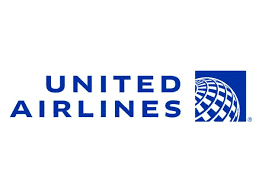 ACCC grants interim Authorisation for Virgin Australia/United code-sharing

On May 12th, the Australian ACCC granted authorisation for Virgin Australia to operate a "virtual global network" of routes using partnerships with other airlines, the first of which is United Airlines, but now subsequently Qatar Airways.

Virgin Australia intends to align with other "former and new partners" to expand its reach beyond short-haul routes, to which it is limited due to its existing fleet of narrowbody aircraft. Virgin Australia ceased all long-haul international flights and ended its lease agreements for its wide-body fleet during the pandemic. It has recently restarted flights to Nadi, Fiji and is planning to resume Bali, Indonesia flights in mid-June 2022.

The codesharing arrangements with United and Qatar airlines will provide Virgin Australia access to long-haul routes to Europe, the Middle East, Asia and the Americas.

Qatar Airways currently operates daily flights into Melbourne, Sydney, Brisbane, and Perth as well as three weekly flights into Adelaide continuing into Auckland, New Zealand. The codeshare agreement will enable Qatar Airways' passengers to travel seamlessly to 35 destinations on Virgin Australia's extensive domestic network on a single booking. QR's passengers will also have access to Virgin Australia's recently relaunched short-haul international markets, including Fiji and Queenstown, New Zealand.

United Airlines is flying the SYD - LAX and SYD - SFO routes and is keen to return to the Sydney - Houston (IAH) sector later this year. It recently confirmed the restart of its Melbourne (MEL) - San Francisco (SFO) flights from June 5, making it the only US carrier flying direct Mebourne to the US.

UA60 will take 15 hours and 45 minutes to make its way down to Melbourne, while the return flight UA61 will take 14 and a half hours to fly back to San Francisco. United is eyeing resuming the MEL - LAX flights later this year. United's 787-9 Dreamliner will operate the Melbourne flights, which for the 48 passengers in business class will have the latest United lie-flat Polaris seats, which considerably reduce the pain of long-haul flying.