Hilton Honors is a solid program with unique features. Good enough to be your primary program?
by Neil McPherson

4 November 2019 - original article.. You may also like to see the latest Hilton Promotions or Hilton Honors FAQ's
Last updated 10 June 2023.

The information in this Hilton Honors guide is based upon Hilton Honors Terms & Conditions dated June 30, 2021 1 January 2023
---
- Thinking about joining ?
It is easy to open an account and is free - Hilton Honors sign up.
If you are already an elite member of another program, apply for a HH status-match instead.
Once accepted as a member, interested business owners can apply for membership of the Hilton Honours Event Planners program.


---
Introduction
Hilton Hotels and Resorts has the second largest portfolio of properties (behind Marriott). It has a complex travel loyalty program with many "elite status" levels, each with varying entitlements to benefits (eg) room upgrades or complimentary breakfast. Such complexity can make it time-consuming to identify where to find the best value.
The Hilton Honors (previously called Hilton Hhonors) program rated well for Business Travellers (the "Road Warriors") and Business Owners in our comparison of the Best Hotel Rewards Programs. Such folk will find the resorts portfolio of Hilton to be a nice "release valve" from the commitments of business.
There are also significantly discounted room rates for Hilton employees and their family or friends, who must also be members of Hilton Honors to benefit.
So, imagine having a "road map" that cuts through the complexity and shows how to navigate both the "sweet spots" of the program as well as its pitfalls.
Our complete guide to the Hilton Honors program does exactly that. We go through the key features of the HiltonHonors program and then show you how to best use them, with specific tips and strategies.
Let's take a closer look.
---
Contents - All about the Hilton Honors program
---
Hilton Brands and their positioning
Hilton Hotels and Resorts has a range of 19 brands, covering the range from midscale to luxury (the latter branded Waldorf Astoria, LXR or Conrad) according to the company's description of each Hilton brand. Curio and Tapestry are for "soft branded" properties – independently-owned, but participating in Hilton's marketing and systems.
Table 1 - Hilton Hotel brands and approximate alignment with some competitor brands
Company
Luxury
Upper upscale
Upscale
Upper midscale
AccorHotels
Sofitel, Fairmont, Raffles
Swissôtel, Grand Mercure

Pullman, MGallery, The Sebel, Adagio Premium
Suite Novotel, Adagio,
Mama Shelter
Best Western Hotels


WorldHotels
Best Western Premier, Vīb, BW Premier Collection

Best Western Plus, Executive Residency by Best Western
Hilton Worldwide
Waldorf Astoria, Conrad Hotels, LXR Hotels & Resorts

Hilton, DoubleTree,
Canopy by Hilton,
Curio Collection
Embassy Suites by Hilton

Hilton Garden Inn, Homewood Suites by Hilton,
Home2 Suites
Hyatt Hotels Corporation
Park Hyatt, Grand Hyatt
Hyatt Regency, Hyatt Hotels, Andaz
Hyatt Place, Hyatt House Hotels, Hyatt Centric   


InterContinental Hotels Group (IHG)
Six Senses, InterContinental, Regent
Crowne Plaza, Kimpton Hotels & Restaurants

Hotel Indigo, EVEN Hotels, Staybridge Suites, Holiday Inn Select, HUALUXE Hotels & Resorts

Holiday Inn
Meliá Hotels International
Gran Meliá, ME by Meliá, Paradisus


Meliá, Innside


Marriott International
Ritz-Carlton, Bulgari Hotels, Edition Hotels, JW Marriott Hotels, St. Regis, Luxury Collection

Renaissance Hotels, Marriott, Autograph Collection, Delta, Marriott Executive Apartment, Gaylord Hotels, W Hotels, Design Hotels, Westin Hotels & Resorts, Le Méridien, Sheraton, Tribute Portfolio
AC Hotels, Fairfield Inn by Marriott, Courtyard by Marriott, SpringHill Suites, Residence Inn by Marriott, Four Points by Sheraton, Aloft Hotels, Element Hotels
MOXY Hotels, Protea Hotels,
TownePlace Suites
Millennium & Copthorne Hotels



Grand Millennium Hotels
Millennium Hotels,
Grand Copthrone Hotels
Copthorne Hotels, M Hotels
Source: extract from wikipedia.org
---
Geographic Spread of Hilton's Hotels & Resorts
The Hilton portfolio of properties consists of both urban hotels and resorts, with over 7,200 properties in 122 countries, but with concentration in the Americas (88%), followed by Europe (6%) and Asia (3.5%). This vast spread of locations (only Marriott and the more Asia-centric OYO have more) makes it easy to earn points from stays.
The majority of Hilton's upper-end properties also lie in the Americas, Europe and Asia.
Popular Searches for Hilton
Hilton Hotels Near Airport
Hilton Hotels in Paris
Maldives Hilton
Hiltons in London
Doubletree by Hilton London
Doubletree Hilton New York
If you wish to earn points with your selection, you must book direct with Hilton or through a Travel Agent (but not an online one like Expedia etc).
---
Special features of the Hilton Honors program
Hilton Honors is the membership rewards program for the Hilton hotel chain.
There are quite a few special or unusual features of Hilton Honors.
rollover of surplus tier credits
points pooling
points transfer to another member
milestone bonuses, including the ability to gift tier status to another member
5th night free for award stays for Members with elite status (Silver or higher).
Before going through them in detail, first a look at the basics.
---
Hilton Honors Elite Membership Tiers & Benefits
There are four Hilton rewards levels. A base level of Hilton rewards and three elite tier levels.
Base Membership
All members receive the following benefits. Note that the on-property benefits are not available for reservations booked through a non-Hilton-direct booking channel
All award bookings are cancellable and refundable.

A number of services and benefits ('Amenities') are available to Members of Hilton Honors. These Amenities are offered solely at the discretion of Hilton Honors and the individual hotel. Not all Amenities are provided by all hotels within the Hilton Portfolio. When payment of a resort charge is required, check individual hotel for availability of included Amenities:
Guaranteed Member Discount - Hilton Honors members will receive a discount of at least 2% off the eligible rate. Note that depending upon booking window, region or country, day of the week and other circumstances determined by Hilton Honors. Hilton Honors discount does not apply to all available rates. Early departure fees, deposit and cancellation restrictions may apply. If you are making a reservation by phone, please request "Hilton Honors Discount." Hilton Honors Discount is only available for up to two rooms per member per stay.
Private Hilton Honors Reservation Number in the U.S. and Canada: 1-800-4HONORS (445 8667). Outside the U.S. and Canada, call the Hilton Reservations and Customer Care office nearest you.
Dedicated Hilton Reservations and Customer Care offices for Member inquiries.
Email Contacts: HiltonHonors@hilton.com
Automated Account Inquiry: Telephone 24 hours a day, seven days a week. In the U.S. and Canada (toll-free): 1-800-548-8690. Outside the U.S.: +1-800-449-4155.
Pre-Registration and Expedited Check-In: Available to all Members for whom Hilton Honors has room preference information and a valid credit card number on file.
Online Point redemption for Hotel Reward Stays requests. Members may access their account online by clicking on the "Reward" tab.
2nd Guest Stays Free: A guest stays free in the Member's room on qualifying stays at hotels when there are additional charges for double occupancy. This benefit excludes stays at any hotel when the rate includes additional components (e.g., meals, activities, parking), specialized rates (e.g. package rates, bed & breakfast rates), or taxes that are quoted as a per person or per room charge.
Late Check-Out: Must be requested and is subject to availability.
Express Check-Out: Many hotels within the Hilton Portfolio offer expedited Check-Out. Ask for ZipOut CheckOut® or Video Check-Out.
At Qasr al Sharq, all Members will receive two complimentary bottles of water per stay.
Complimentary in-room and lobby Standard Internet access during stays at Waldorf Astoria® Hotels and Resorts, LXR Hotels & Resorts, Conrad® Hotels and Resorts, Canopy™ by Hilton, Hilton®, Curio - A Collection by Hilton, DoubleTree by Hilton™, Tapestry Collection by Hilton™, Embassy Suites by Hilton™ and Hilton Garden Inn® and Hilton Grand Vacations™.
Elite Membership Tiers
Hilton Honors has three elite status levels in addition to that of a base member - Silver Status, Gold Status and Diamond Status.
Members of each elite tier (a Silver, Gold or Diamond Member) will get every 5th night free when booking a reward stay of five nights or more using all Points.
Qualification for the elite tiers is determined by earning any of the following during a calendar year.



*Hilton Honors Bonus Points are earned at each elite membership tier (the tier bonus applied to Base Points earned). They do not count toward Elite tier qualification, only Base Points count..

Once attained, the Hilton Honors perks are as summarised below (source: Hilton Honors website).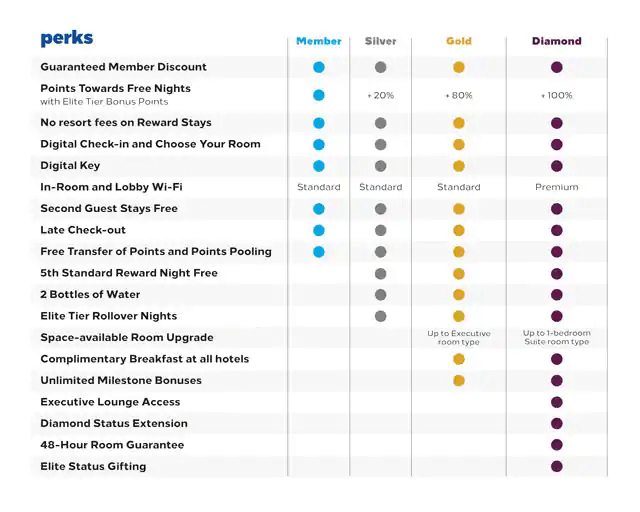 Hilton Honors Guaranteed Member Discount
All members receive a discount of at least 2% off the eligible room rate. The discount does not apply to all room rates. The discount is available for up to 2 rooms per member per stay.
No discount is available at China; Macau; Hong Kong or Taiwan properties.
Hilton Honors complimentary breakfast
Hilton Gold free breakfast - Gold members staying in a Canopy property will receive either complimentary continental breakfast each day for up to 2 guests in the same room, or 500 HH points per stay. For all other properties in the Luxury or Upper-upscale categories, the points amount is increased to 1,000 HH points.
Hilton Honors Diamond Members have the same entitlements plus Executive Floor Lounge Access (not available at Canopy by Hilton).
Temporary downgrade at US properties
This benefit seems to be (temporarily?) downgraded in the US (only) for the second half of 2021. Starting in July 2021 and continuing through the end of the year, rather than receiving a complimentary continental breakfast, Hilton Gold and Diamond members will instead receive a daily food and beverage credit that will vary by hotel.
This credit is valid at all luxury, full-service, lifestyle and Hilton Garden Inn properties in the U.S. This change is significant one, as the complementary breakfast for two as part of Gold and higher tier membership is a real differentiator from other programs' mid-tier status. Let's hope it doesn't last and isn't extended more widely or for longer.
Hilton Honors "My Way" on-property benefits

Members Gold status or higher may choose a My Way On-Property benefit. The benefits available vary at each hotel brand within the Hilton Portfolio.
Complimentary room upgrades
All upgrades are subject to room availability at the time of check-in.
Gold Hilton Honors Members may be upgraded to preferred rooms up to Executive Floor room types at any of the brands shown above as Luxury or Upper-upscale properties..

Preferred rooms may also include those not on the executive floor but conferring Executive Lounge access, the next-best available room types, rooms with desirable views or amenities or other rooms identified as "preferred" by the hotel and may vary within each brand.
All upgrades are granted on a space-available basis for the entire stay, as determined at the time of arrival.
Upgrades will be given only for one room for the member, regardless of additional rooms the member may have purchased at or after the time of booking.
Diamond Elite Members may receive upgrades to preferred rooms, based on availability at the time of arrival at the following brands: Waldorf Astoria , LXR, Conrad, Canopy by Hilton, Hilton Hotels & Resorts, Curio, DoubleTree and Tapestry Collection properties.
Upgrades for Diamond Hilton Honors Members may include upgrades up to "junior", "standard" or "one-bedroom" suites. Upgrades exclude executive suites, villas and specialty accommodations/floors/towers.
Executive Lounge Access

Executive Lounges are available only at select properties.
Guests qualify for access to Executive Lounges by
a paid stay in an "executive floor" room
an awards stay in an "executive floor" room
A Diamond member and up to one extra guest registered to the same room (at a property in the Luxury or Upper-upscale categories above) will enjoy complimentary access to the Executive Lounge, regardless of the room type in which they are staying.
Moving to a Higher Elite Tier
Members may earn a higher Elite status whenever they meet the criteria to qualify. Stays, nights or Base Points within a calendar year qualify the member for the next tier.
Maintaining Your Elite Status
Once a member has reached a certain Elite tier, the member may keep such status for the calendar year in which the Elite tier was earned and all of the following calendar year.
If you fail to re-qualify for your current tier, your status falls to the level consistent with the amount of points you did earn.
Elite Tier Rollover Nights

Elite tier members are eligible to rollover qualifying nights (including those from reward stays) in excess of those nights required to qualify for a member's elite status level at the end of the calendar year. Rollover nights are only valid until December 31st of the next calendar year (12 months) and expire thereafter.
Base-level Members are not eligible to rollover elite qualifying nights.
Diamond Status Extension

Members have a one-time opportunity to extend their Diamond status if they will not re-qualify via stays/nights/Base Points. To be able to use this benefit,, they must have either:
three total years with Diamond status (years do not have to be consecutive); PLUS either
at least 250 nights (paid or reward) OR
500,000+ earned Base Points since joining Hilton Honors.
This is a valuable benefit, as a Diamond member will not lose their status due to perhaps a year including illness or temporary change in circumstances that prevented them from making as many stays as usual.
Status-matching
Hilton Honors has a longstanding status-matching program. Applying for a match to Hilton Honors from another program is straightforward and done online.
To see which tier you can expect to be matched to, see the table at the bottom of our Best Hotels Rewards program guide.
---
Earning rewards points (Hilton Honors Points or "HH points") and Tier Status

How many Hilton Honors points are earned from a stay?
Stays made under the program at each Hilton brand other than Hampton, Homewood Suites, Home2 Suites and Tru qualify to earn Hilton Honors.
Eligible stays exclude those at Airline Employee rates. These bookings are made via the Airline Employee portal.
Eligible Stays earn 10 Hilton Honors points per USD spent for up to 4 rooms per stay across all brands on the room folio (the room rate plus eligible purchases charged to the room - except that Hilton points will not be earned for incidental charges at Hampton by Hilton, Tru by Hilton, Homewood Suites by Hilton, and Home2 Suites by Hilton).

There is no limit on the number of points that can be earned from an eligible stay. With occasional 4X points promotions and a family stay using multiple rooms, the number could be quite high.
How many Hilton Honors tier credits are earned from a stay?
Tier credits are based on only 1 room per hotel stay and tier benefits only apply to the member + 1 person staying with them).
For purposes of counting stays and nights for Elite tier qualification, elite status gifting and milestone bonuses, reward stays (including Points & Money stays) will count towards the number of overall stays and nights for achieving status and are eligible to be rolled over to the following calendar year.
Points & Money stays also earn points for the money portion.
Accrual of Milestone Bonus Points

Members will earn:

a fixed amount of Hilton Honors Bonus Points (Milestone Bonuses) after achieving a certain number of eligible nights during each calendar year.
10,000 Hilton Honors Bonus Points at 40 eligible nights and 10,000 Hilton Honors Bonus Points for every 10 additional eligible nights thereafter during a calendar year (January 1st through December 31st)
a further 30,000 Hilton Honors Bonus Points on their 60th eligible night per calendar year. These Hilton Honors Bonus Points are in addition to the 10,000 Milestone Bonus Points achieved at that night threshold.
There is no need to register. Milestone bonuses are awarded automatically.

In a year when a member has total stays of 100 nights, they would earn 100,000 Hilton Honors points and be able to gift one other member instant elite tier status. The gifted status lasts 365 days from when the gift is made (rather than "earned" tier status which lasts from the day earned through to December 31st of the following calendar year (ie more than 365 days).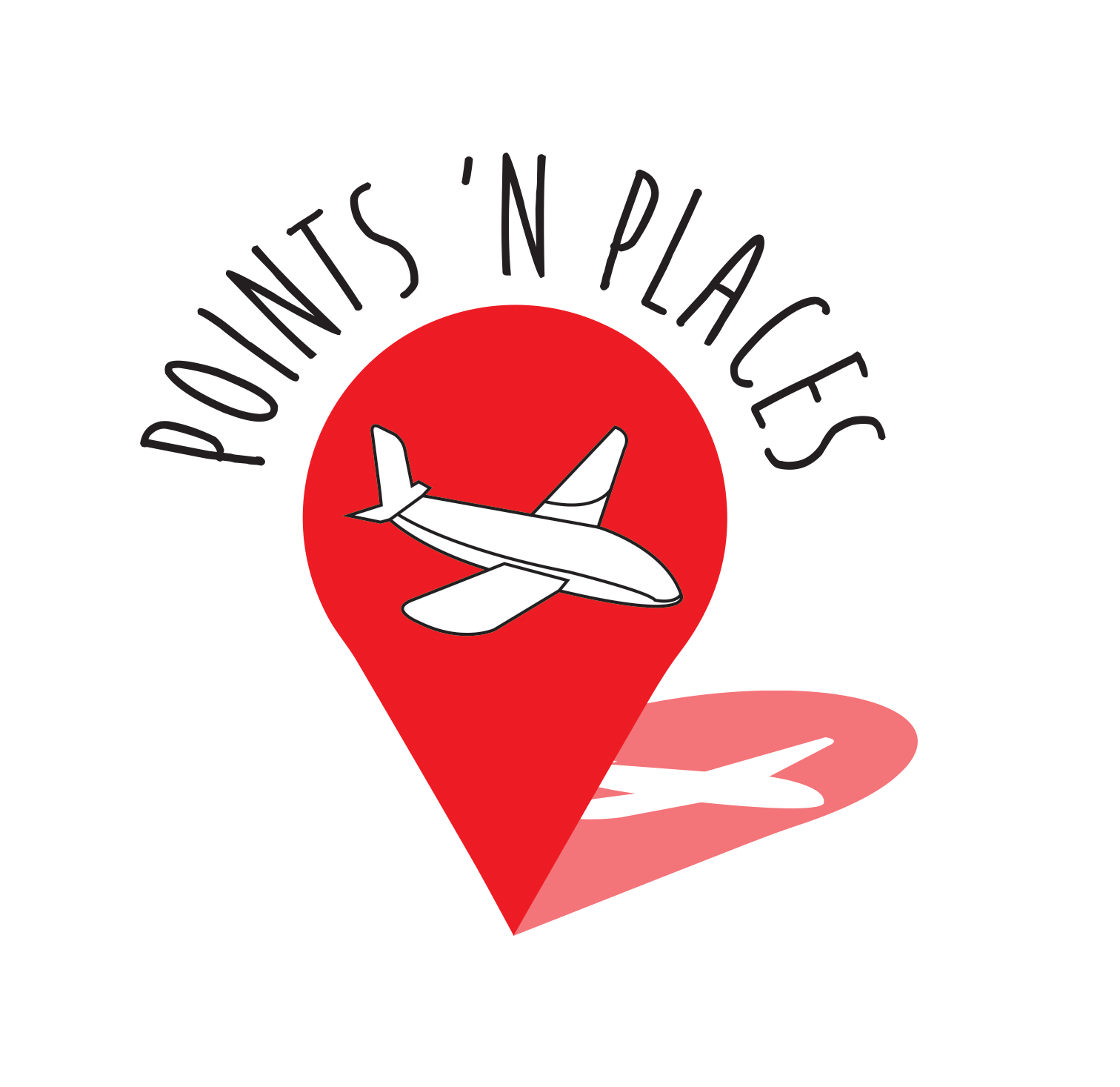 Tip : A member can only gift status once per calendar year. So wait until towards the end of the calendar year before gifting it. It only starts from the start of the following calendar year and by gifting earlier, say after 60 nights, you will not be able to gift Diamond status (if you used your gift for the lesser Gold status).
Hilton Honors Dining
If you live in the US, another easy way to earn extra Hilton Honors points is by signing up for its dining rewards program. To join the Hilton Honors Dining program, go to the Hilton Honors Dining website. You'll fill out a short form with your first name, last name, zip code and email address. You'll need to agree to the program's terms and conditions. You'll likely want to opt-in for emails to maximize your earning potential. When dining and paying with the credit card you link to the program, you earn:
8 bonus points per dollar when you dine 11 or more times in a year and opt-in for email notifications from Hilton Honors Dining. This earning level is referred to as VIP level, and you maintain it for the year you earn it, as well as the year after.
5 bonus points per dollar when you dine 10 or fewer times in a year and opt-in for email notifications from Hilton Honors Dining
2 bonus points per dollar when you don't opt-in for email notifications.
Note that this is only relevant for people living in the US. So if you live outside the US, your access will be blocked.
Credit Cards and Hilton Honors
If you live in the US, you can use a dedicated Hilton Honors credit card (with varying qualification criteria). Each Hilton credit card may have a differing annual fee, points earning rates and they often have a welcome bonus for new applications. Some even offer a free weekend night reward. If you hold one of these cards, they can provide a way of building your points balance.
In the UK and Australia, there are no dedicated Hilton Honors credit cards available.

For American Express cardholders, AMEX Membership Rewards points can be transferred to Hilton Honors points. Conversion rates vary by jurisdiction (and perhaps card eg Australian Gold Amex points convert to HH points at the rate of 2 for 1 - not a great value) so check with your local program's terms and conditions.
Buying Hilton Honors Points
All members can buy Hilton Honors points through their points-buying service.
There is a minimum amount of 1,000 points per transaction. Each member can buy up to 80,000 points per calendar year (this is sometimes increased while a points promotion is active).
Note that to be eligible to buy points, you must have already been a member for 90 days, or only 30 days if you either have a paid stay or make a purchase from a program partner during that time.
Points purchased are "bonus points", not base points and do not help you qualify for elite tier status.
Hilton Honors Points Promotions
Hilton Honors has regular promotions. I don't recommend buying speculatively, or hoarding them, but if you buy during promotions for an intended stay, they can really slash the cost. Especially if used in combination with the Points & Money feature of the program.
For example, a recent promotion provided 100% more bonus points when you purchased points.
That cuts the cost of a stay in half !
---
Retaining Hilton Honors points
Hilton Honors expiration

Members who do not have "eligible activity" in any 15 consecutive month period may be removed from the Program (and forfeit any accrued points). At the discretion of Hilton Honors, such Members may be permitted to remain in the Program and removed after five years of inactivity (but will still forfeit the points).
Note that with the covid-19 crisis affecting travel so significantly, Hilton Honors has extended Points expiration to December 31, 2022, giving you more flexibility to use your Points for your return to travel.
"Eligible activity" on the account, is defined as either:
Note that transferring or pooling points does not qualify as activity. Nor do transfers from credit cards that are not co-branded (eg AMEX).
This is quite tough. Not monitoring your balance could cost you dearly. Fortunately it is quite easy to prevent points expiry if you plan ahead.
Strategy prior to expiry
If cutting it fine, you can quickly reset the activity date and retain your HH points by:
Spending USD 10 to buy HH points (for a minimum 1,000 but you could buy more, subject to your annual limit).
This provides an almost immediate reset.
You could spend some cash in the online portal (not good value and you may not find something you actually need), or donate points to charity (commendable, but why reduce the points balance you are trying to protect? Better to donate cash).
Points earned from car rental may take 6 - 8 weeks to post, so this isn't my preferred solution to prevent expiry.
If in this position, I would spend the minimum amount of USD 10 to get more points and extend the expiry date for all my points.
Strategy within 18 months of expiry
If you do miss the expiry date, but realise within 18 months of your points loss, you can apply (for a fee) to restore your HH points. Points.com is one of our advertisers and we receive compensation should you use this link to restore your points. You don't have to this link, but we appreciate your support when you do.
This feature should only be used as a safety net, as each member can only do this once. Ever.
Restored points do not count towards tier status qualification.
The cost to restore points is a reasonable USD 2.50 per thousand (capped at USD 250 for up to 1 million points).
But it is far better to schedule to once per year spend a modest amount (USD 10) for peace of mind and retaining points that qualify for tier status.
Unfortunately, after the 18 months, it is too late.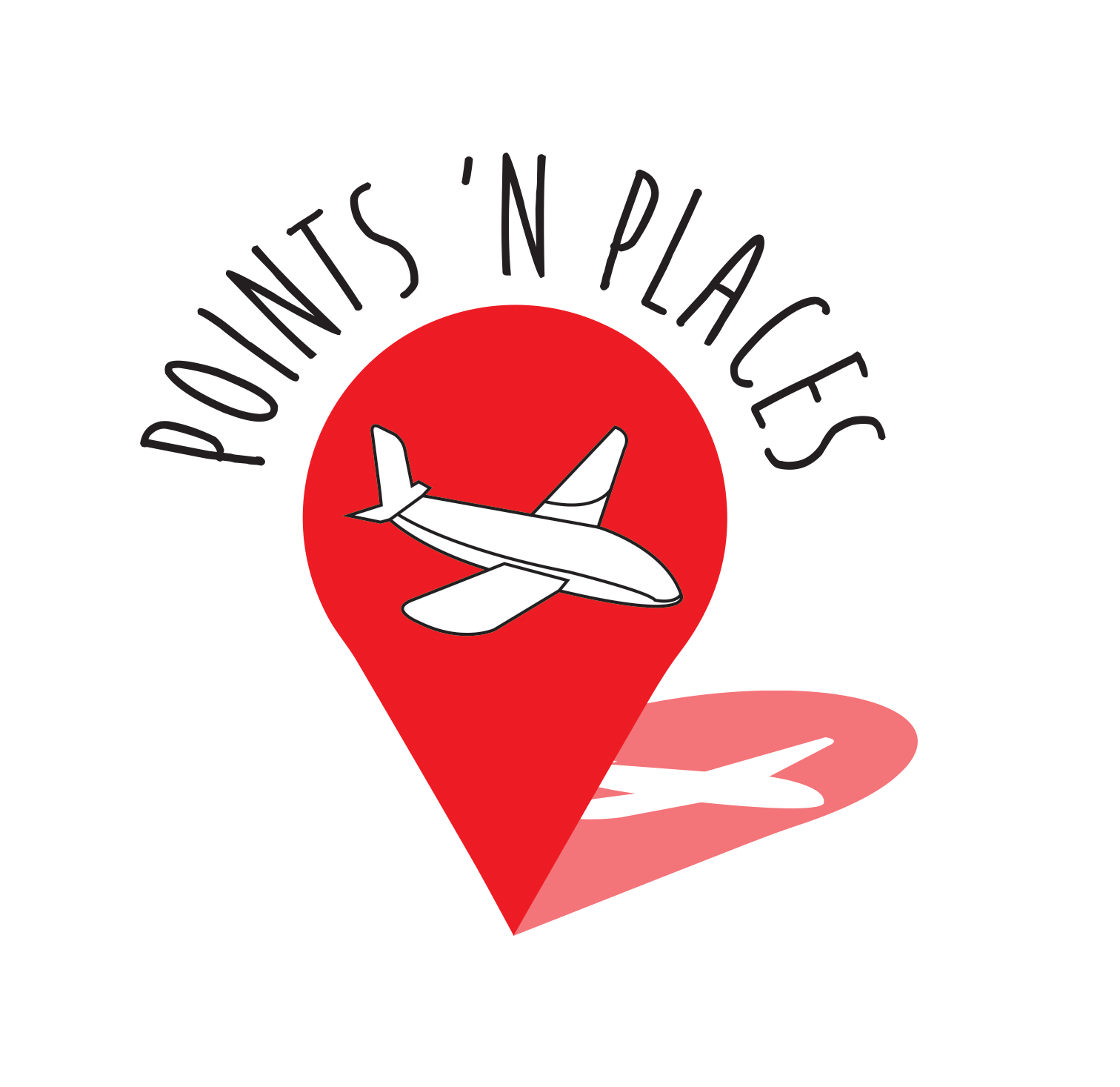 Tip : To track my points balances and expiry dates, I use Award Wallet. It is very handy if you have many rewards programs as it offers an extensive list of airlines, hotels and other rewards programs. It allows you to keep track of points balances of your various programs and receive expiry reminders for up to 3 of them. If you are a member of more programs, for a modest fee of USD 30 pa, you can remove this restriction. Using the notifications feature should help you avoid having to pay to reinstate points.
Points.com offers a similar service, without the notifications (you need to login regularly), but is free. Note: points.com is one of our advertisers.
---
Using Your Hilton Honors Points

HH points have flexible uses and can be used for: ·

Free stays in standard or premium rooms
Redemption Experiences (similar to, but not yet of the high standard of Marriott Bonvoy)
On-property or "instant" rewards, such as spa treatments or dining packages
Travel partners such as airline / rail miles or car rentals
Donating points to not-for-profits (via Hilton's portal)
Exchanging points
Pooling and transferring points amongst family and friends.
Hilton Honors Free night

All rewards stays are available, with no blackout dates.
When redeeming Hilton Honors Points for a reward stay (any stay using points or Points & Money), members must either book a Hilton Reward Stay online or call Hilton Honors on 1-800-446-6677 from the U.S. or Canada for reservations and advise the reservationist at that time that you will be using Hilton Honors Points. Members outside the U.S. and Canada must call the nearest Hilton Reservations and Customer Care.
Hilton Honors Awards Table

The table below shows where Hilton's properties are located and the maximum points required for a night's stay. For the majority of properties this is either 30k, 40k or 50k. Use this to start your planning. Once you want to home in on your selection, the Hilton points explorer tool is then more useful.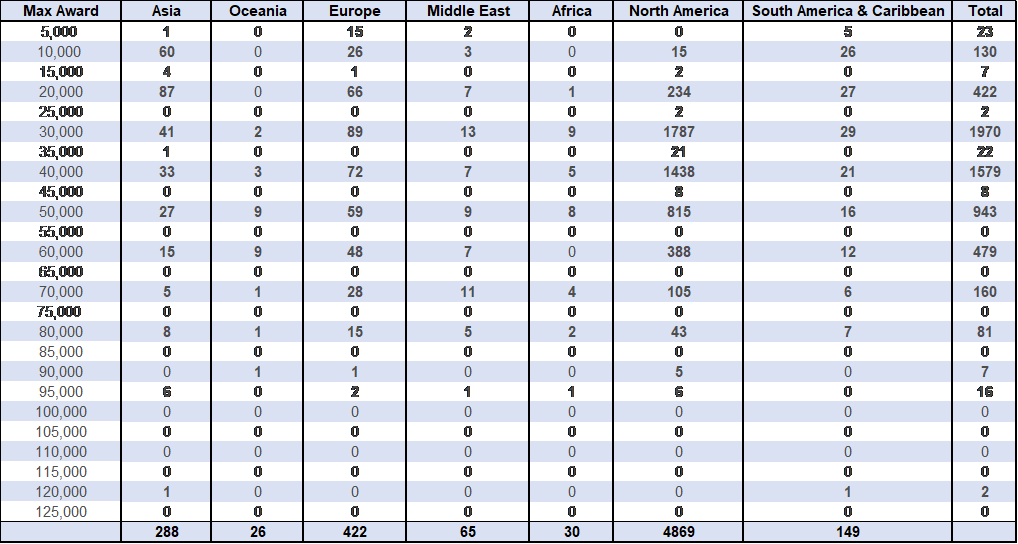 New properties are planned for Melbourne over the next couple of years. The recently opened Hilton Melbourne Queen Street is near Melbourne's legal precinct and a short walk north-east to the city centre or to Southern Cross rail station in the opposite direction. It will feature an Executive Lounge.

A grander property due for completion in 2023 will be the Hilton Melbourne Square. Located in the middle of the entertainment area between Southbank and the Arts Centre, it will be a 15 minute walk into the city centre (less by tram). Mid to upper levels will have either views of the bay or overlooking Melbourne's Yarra river and Royal Botanic Gardens.
Using your points for the booking
Members may book a reward stay for standard or premium room types using nearly any combination of points and money, in increments of 1,000 Points and starting at 5,000 Points.
To pay for your booking you can use points in your account:
earned from earlier stays
including milestone bonus points
transferred from another member (ensuring you allow enough time for the transfer to take place)
or from a pool to which you belong.
If you don't have quite enough points for the stay you desire, you can either:
purchase points; but it is generally better to
Elite Tier Members who book a rewards stay in a standard room of 5 nights or longer receive every 5th night free. This is up to a 20% discount and a valuable benefit. Note that it only applies to a standard room.
Pooling and Transferring points
A key difference from many other programs is the ability to pool HH points amongst family and friends. Members of the pool do not need to have the same address. There are no fees associated with either the pooling or the transferring of points. Up to 11 members can be in a single pool. Each member must have a balance of 1,000 points to be eligible to join the pool.
Hilton Honors facilitates this via Points.com (one of our advertisers) and we receive compensation should you use our links to either make a transfer or to create a points pool.. You don't have our link, but we appreciate your support when you do.
Create your own pool through the HH portal. You can then arrange transfers between members, which must be for at least 1,000 points and no more than 500,000 points per person per transfer. A member can receive multiple transfers to a maximum of 2 million points per calendar year.

Both features enable:
Two family members to earn points from separate stays, then combine them for stays together (eg work vs vacations).
Pooling also overcomes a potential issue that other programs have of "what happens to my points when I die?". With Hilton, it is not an issue, as they can be part of a pool and remain accessible to other pool members. For most other programs it is not this simple.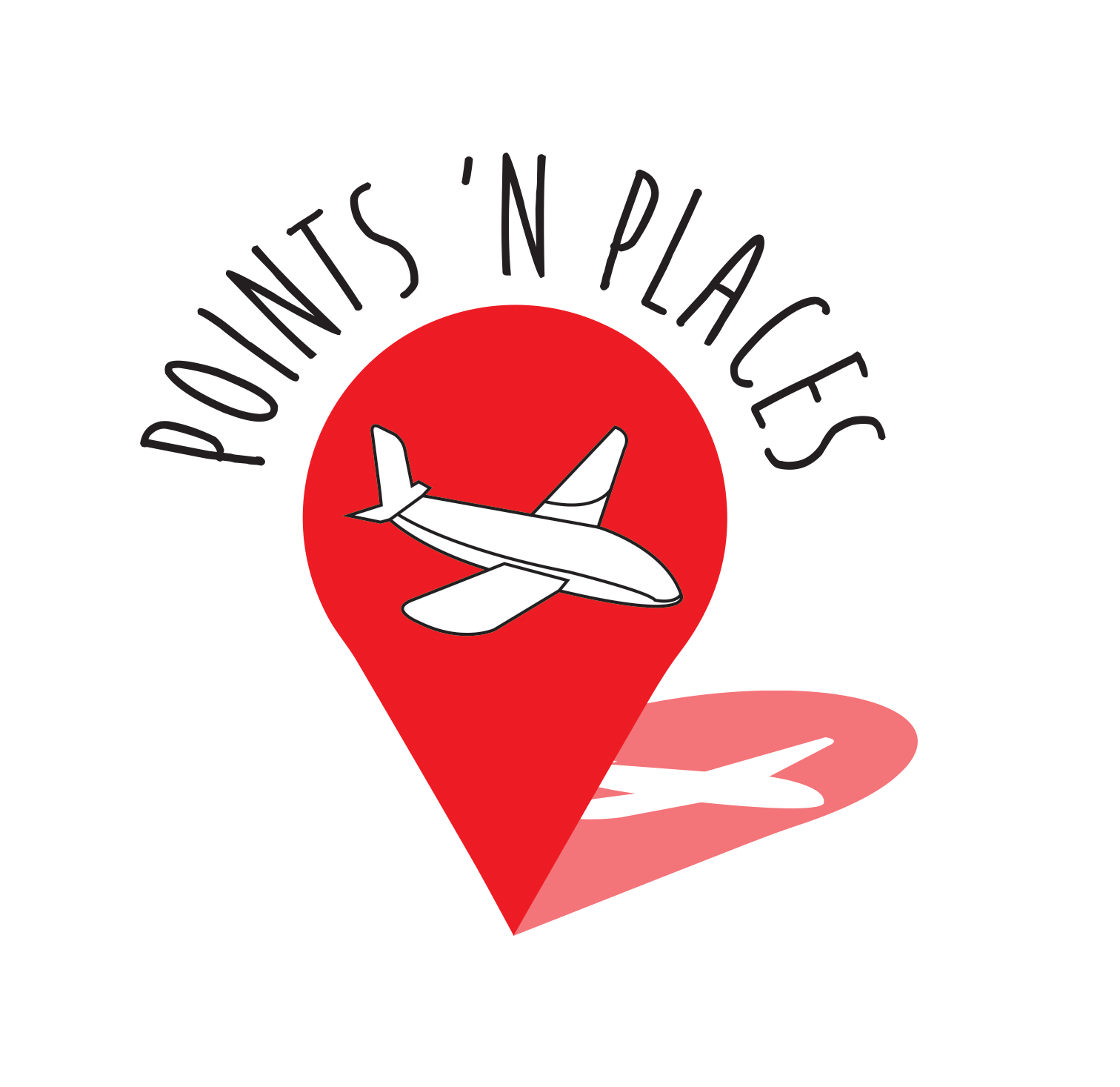 Tip In my opinion, every HH member should set this up as a matter of course. It is a far simpler solution (as long as it meets your objectives) than the process for transferring points as part of your estate. It will save many headaches for loved ones at a stressful time and in the meantime you get to share more holiday time together, So discuss this idea with whoever is handling your estate planning.
To include someone who is not yet a member, they will need to apply and then wait 90 days (or only 30 days if making any purchase through any program partners) before spending the USD 10 for the minimum required of 1,000 points.
Hilton Honors Points & Money
Starting at 5,000 Points, you can choose a combination of points and money in 1,000 point increments to pay for your hotel booking.
The money portion is calculated using the rate as if you were using only points - not the higher rate at which you would purchase points.
The money-portion earns HH points.
Being a type of rewards stay, full tier credits (nights and stays) are also earned.
This earning of both tier credits and (some) rewards points makes Points & Money a particularly valuable benefit.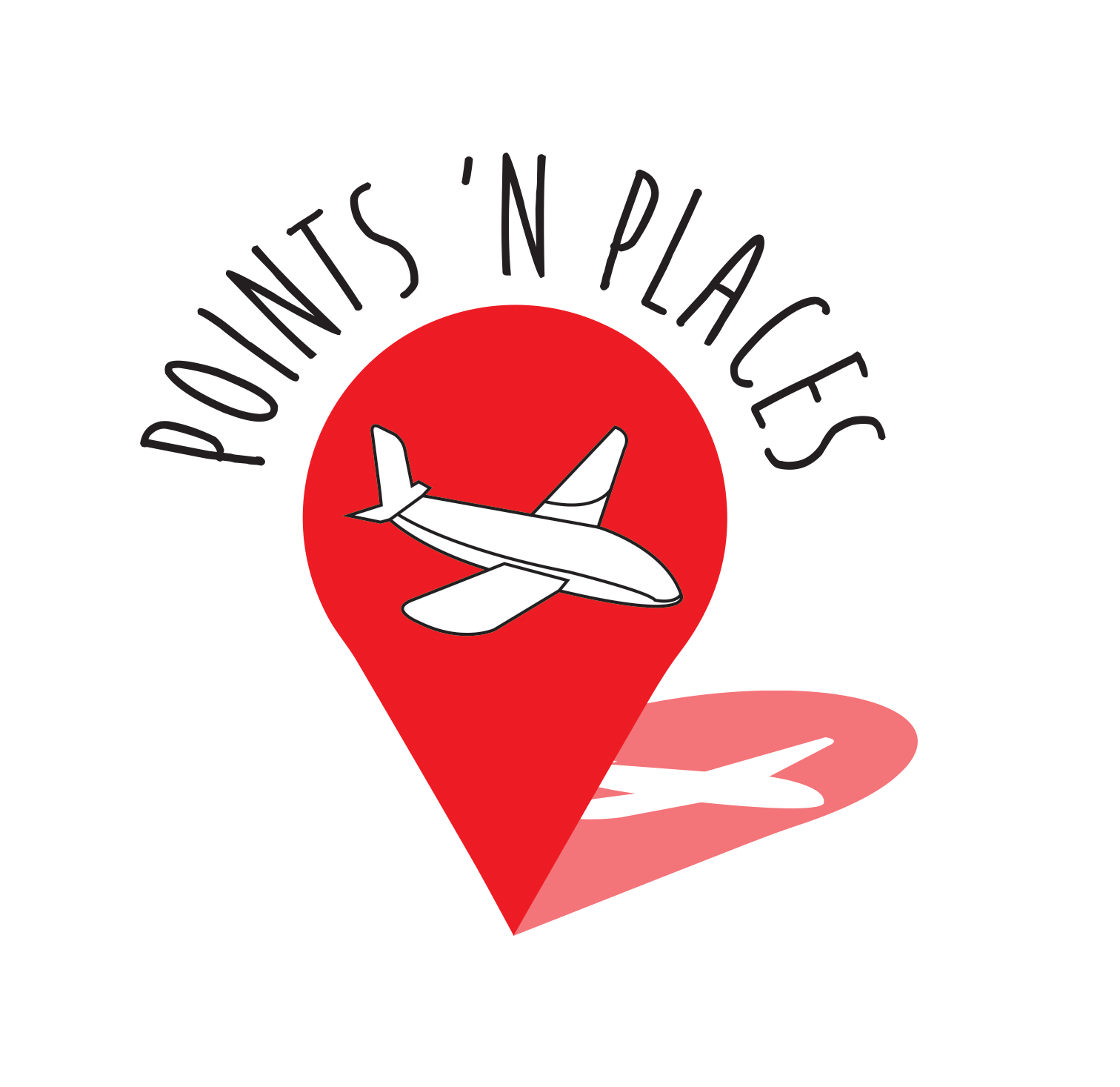 Tip : Points are earned on paid stays and the money portion of a Points & Money stay. Tier credits are earned on paid stays, awards stays and Points & Money stay. If a little short of points required for a desired stay, use the Points & Money feature, rather than buying more points, as
Bought points do not contribute to tier status, while Points & Money do. 
The money-portion earns Honors points.
You also receive the points at a lower cost per point.
5th Night Free
Elite Tier Members who book a reward stay in a standard room of 5 nights or longer receive every 5th night free (up to 4 times per stay). This is a discount of up to 20% and a valuable benefit. Note that
it only provides for the 5th night in a standard room
it applies to Standard Room reward stays only and not to paid stays or Points & Money Rewards.
The discounted number of points is calculated based on the average number of points per night for the 5 nights. This is better than the similar Bonvoy feature where the free night is the cheapest one.
Exchanging points
Exchanges with other partner programs may only be made in the specific increments provided. Both the partner program account and the Hilton Honors account must be in the same name. Once an Exchange is made, it cannot be reversed and fees will not be refunded.
You should allow 60 days for the Exchange to conclude.
---
Hilton Honors Program partners

Should you wish to use your points for additional airline miles, you can exchange HH points for frequent flyer miles with a range of carriers. Points earned are readily transferred to airlines' mileage program (the way say Marriott Bonvoy allows), but transfers can take 30 days to be reflected in your account.
The exchange rate for most airlines* (Asiana, Cathay, Etihad, JAL, Qatar and Turkish Airlines) is 10,000 points to 1,000 miles. The sole exception is Singapore Airlines (better at 8,000 points to 1,000 miles).

Using frequent flyer miles to top up your HH points isn't as easy. You'll need:
5,000 Amtrak points for 10,000 HH points (US and Canada call 1-800-307-5000)
10,000 Hawaiian miles for 15,000 HH points (US and Canada call 1-877-426-4537)
10,000 Virgin Atlantic miles for 15,000 HH points. (US and Canada call 1-800-365-9500, ROW +44 1293 538 888)
You can also use HH points to buy gift vouchers, make purchases with either Amazon, or in the Hilton Honors shopping mall.


* The following ceased to be partners effective from 15 June 2021: Aeroflot, Alaska Airlines, Avianca, Amtrak, Finnair, Frontier Airlines, Garuda Indonesia, Hawaiian Airlines, LATAM Airlines, Philippine Airlines, & South African Airlines
---
Are there Hilton Honors member only offers?


There are ongoing Hilton Honors offers that offer good value, with some special offers for mature members, (US) military families and others providing points bonuses or rebates for particular properties or types of stays. including a 15% discount for Advance Purchase/Non-Refundable bookings.
Hilton Honors also have regular promotions, including discounted points purchases or reduced redemptions, that make the program more attractive than at first appears.
Stacking these with a redemption discount promotion can provide exceptional value.
Promotions at a cost of USD 0.50 per point USD 50 per thousand) are right on our valuation. So you will easily find a good use for those points!
Not that I encourage storing them for long-term, as all points schemes regularly de-value their points. But if you have a travel objective in mind, buying points at our valuation will get you there at low cost.
---
Does Hilton offer a program for business owners?

While rating highly for business travellers, Hilton does not offer a separate :business rewards" program in the way that some of its competitors do. Perhaps so many of its HH members are business travellers that they don't see the need for a separate program. They do however offer a program for Event Planners.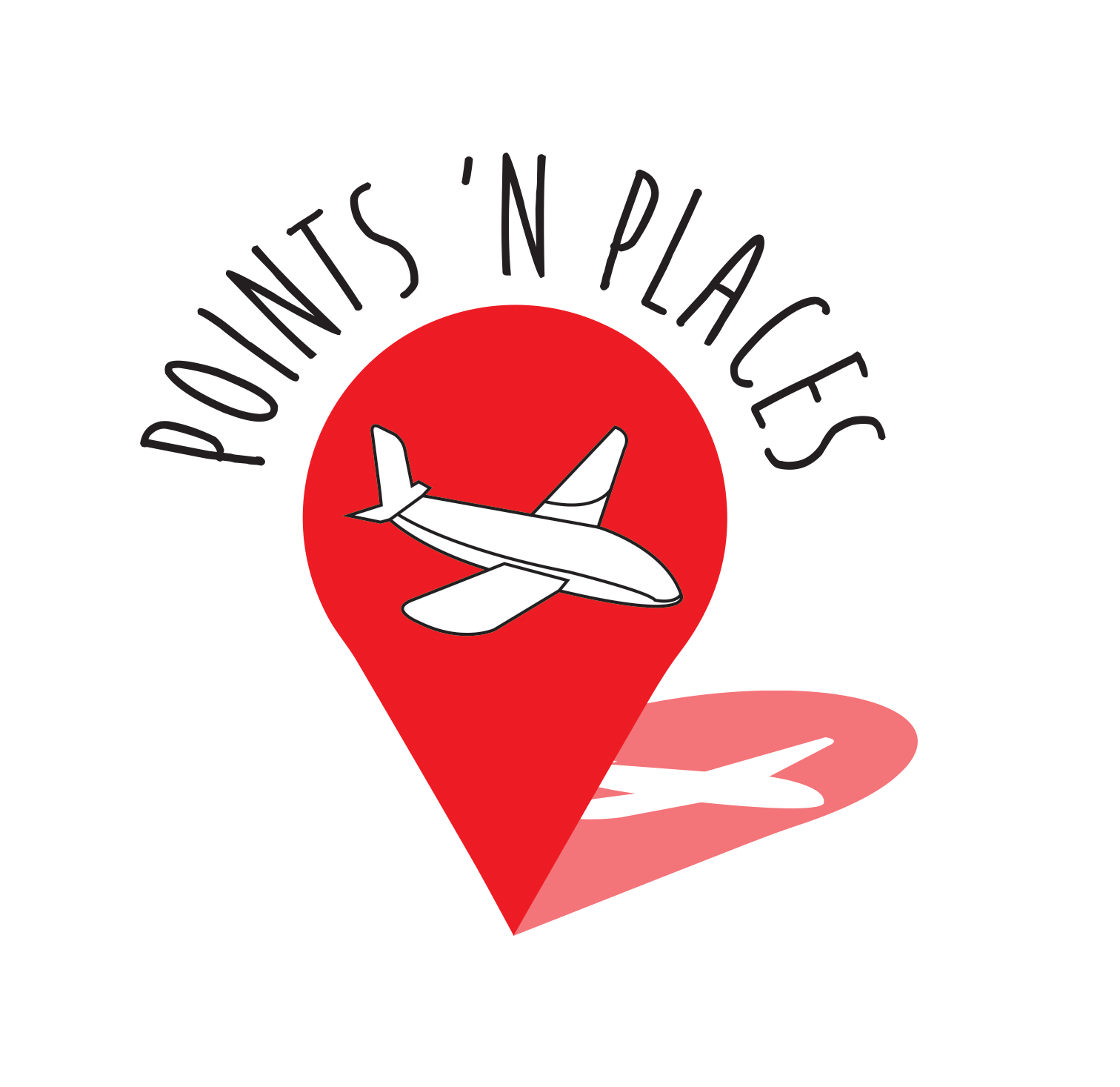 Tip : In a smaller business, this could be the owner or a close family member, so registering as an event planner for your business' meetings or client functions may be a way to accrue additional HH points that could be pooled.
Hilton Honors Event Planner points
An often overlooked feature of the Hilton Honors program is the event planners program. The Hilton Honors Event Resources page includes handy event planning guidelines and checklists, but also the amount of points available to accumulate for bookings you make. It should be noted that in order to qualify for Honors points for the event, the event planner must be spending a minimum of $1,000 and already be a Hilton Honors member.
Point accumulation is equal to one Honors point accrued per dollar spent.
Event planners can instead receive airline miles (one airline mile accrued per dollar spent.) as compensation, but only if they use one of the participating airlines (all major airlines are included in the list).
A much lower rate than for paid stays, but every bit helps, especially if you are going to hold the event anyway. It might ease the hip-pocket nerve pain from Wedding receptions too....
---
Observations - Hilton Honors
There is a wide range of properties and locations. This means there will be something to suit everyone, especially in the US, Europe or Asia. New properties (and brands) are being added.
All members are entitled to the following attractive benefits:
use points to book an award stay
ability to use Points & Money
accrual of milestone bonuses
ability to buy points
ability to exchange points into other programs via points.com (after checking the exchange rate!)
ability to pool points.
Elite members are also entitled to
rollover surplus tier credits (Elite Rollover Nights) to the following year, making qualifying easier that year

the 5th night free for award stays
The Gold status is very attractive – breakfast is included and the tier-bonus jumps to 80%, accelerating your points earning from stays. However the additional benefits at the next level (Diamond) seem weak relative to the higher qualifying criteria.
HH's fifth night free is more transparent than that of Marriott Bonvoy. Technically though it only applies to award stays in a standard room. Marriott Bonvoy's stay for 5, pay for 4 can be at any type of room (for a paid stay), but your free night is at the cheapest night of your stay. All members of Bonvoy are eligible to use their version - only elite tier members of Hilton's version can use theirs.
---
Conclusions - Hilton Honors
There are attractive benefits at the Gold tier level. Automatic tier matching via a credit card (or status matching from another program) is the cheapest way to attain it.

The program is quite flexible and the benefits are generous at the Gold level, less progressively attractive at Diamond level.
As with other large programs, the member entitlements (breakfast, room upgrades and amenities) can vary markedly across brands and this can result in confused or disappointed members.
Also like many others, it's a case of knowing how to extract the maximum value from the program to suit your particular travel needs..
These I think are the stand-out features that make Hilton Honors a program that should be on your short-list:
A large pool of locations means you will almost certainly have an option available to you, no matter where your intended location lies (as long as it is either a city or resort). Then it is a matter of whether the style of property is to your preference.
Points & Money is a very attractive feature for all members
ability to pool points (making reward nights easier to attain)
ability for elite tier members to rollover surplus tier credits to the following year, making qualifying easier that year
the 5th night free for award stays (elite tier members)

Other program features are also very attractive:
potential gifting of tier status as part of a member's milestone bonuses
the ability to exchange points into either airline miles or other programs via points.com (after checking the exchange rate!)
status extension for Diamond tier members.
Hilton Honors is a solid all-rounder with some unique features. Is it good enough to be your primary program?
Based on the above, Hilton Honors is a very solid choice of program.
But should it be your only program? This begs the questions:
Among the giants, which to have: Marriott Bonvoy or Hilton Honors – which is better?
Is Hyatt closing the gap (in number of locations) with its recent acquisitions (eg Alilia) and the partnership with SLH?
What about IHG (now you can redeem points for stays at Six Senses properties) and its new partnership with Mr & Mrs Smith?
Perhaps use Hilton Honors as your "primary" program, but supplement it with another, smaller program. This "secondary" program could be selected on the basis of :
it has specialty properties or specific ones that you especially like for holidays;
it offers elite-like benefits with easier qualification requirements. Using those benefits will make your holiday stays even more "special".
you have Gold HH status via a credit card;
you can find value deals to keep your total cost down - eg by using Hilton's Points & Money feature and/or buying HH points when "on sale".
The issue with membership of more than two programs is that you can end up with small balances in each one and don't benefit from any free stays with either
The two programs idea also isn't as effective if you want higher levels of status (stick to that one program to help ensure you maintain your desired status level).
So limit this idea to only one other program. But which one…..?

---
How to Join / Status-match to Hilton Honors
It is easy to open an account and it's free to join Hilton Honors. If you are already a member of another program, you may prefer a Hilton Honors status-match. A table showing the tier level to expect to receive can be found in our Guide to the Best Hotel Rewards Programs.


---
How to Manage your Hilton Honors points
Hilton Honors out-sources the day-to-day management of its points program to Points.com. Terms and conditions apply, but through this service, you can:
---
How to get the Best Value from either Hilton Honors Points or Cash
Here, we show you not only how to use Hilton Points and Money, but more importantly, when to use points vs cash.
When booking your room, follow the following steps to extract maximum value from a combination of points and cash.
Look up the room at the destination you want, noting the points required and the cash price for the room on your dates.
Check the table below to find the maximum cash price you should pay (for your membership tier). If less than this amount, book using cash-only.
If more than this amount, pay using points-only, or better yet use the Points & Money feature to make your booking. Note that you need a points balance of at least 5,000 to use Points & Money and points are purchased in lots of 1,000. You will receive points for the money portion and tier status credits for the full value of the booking!

So if the room you want is available for 60,000 points per night and is showing a cash price of $280 per night, a standard member or Silver elite member should pay cash for it, but a Gold or Platinum elite member would be better to redeem points.
Note that you can't use Points & Money for a 5th night free stay - that would be unbelievably generous!
Table - Hilton Points and Money chart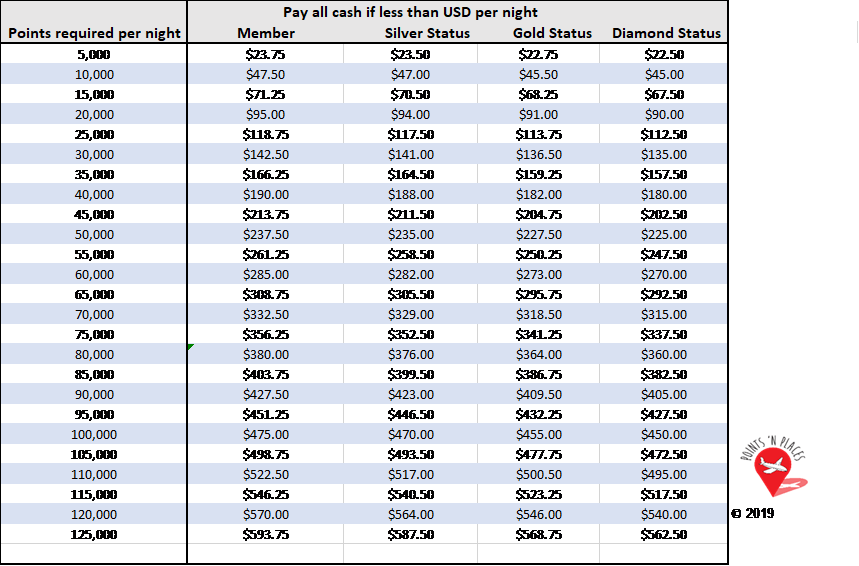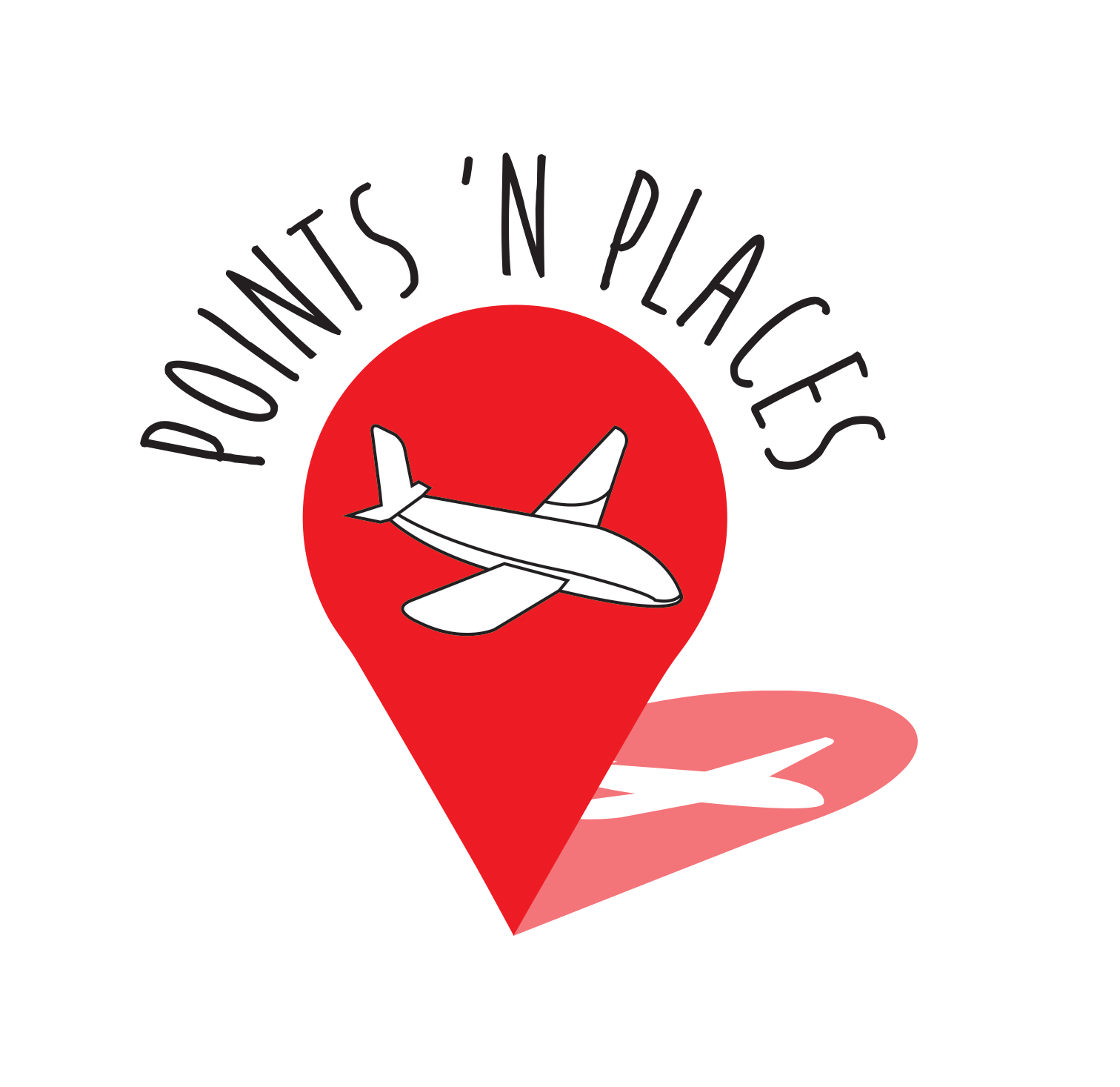 Tip :
If you don't have enough points to make your desired booking, DO NOT purchase points to make up the difference. Only 
purchase enough points to get you up to the 5,000
minimum required, then use
Points & Money
for the rest. You will
be effectively paying a far lower rate (about 45% less) for the points than purchasing them outright.
receive points for the money portion of your stay
receive tier status credit for each night. So 2 nights using 50% Points and Money is even better than paying for 1 night on points-only and the other night on cash-only.
Combining Points & Money with Points Pooling opens up some more ideas - but that's for another day!
---
Timeline
15 November 2019 updated to include the Points & Money strategy.
15 June 2021 updated to reflect removal of some Airline partners.
1 October 2021 updated to reflect covid-19 related Hilton Points and Status Extensions
FAQ - Hilton Honors