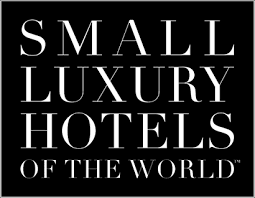 SLH Invited: your complete guide to this all-luxury program
Originally published 14 June 2020.
Last updated 7 October 2021.

This guide is based upon the current SLH Invited Terms & Conditions, version 2, dated 1 September, 2019.

---
Thinking of joining SLH Invited?
It is easy to open an account and is free - SLH Invited sign up.
SLH Invited does not offer status matching. While it did a couple of years ago offer automatic tier status for folk joining with American Express or Mastercard memberships, those promotions are no longer offered.
This guide is aimed at folk who are less familiar with Small Luxury Hotels of the World ("SLH") and its loyalty program - Invited.
---
Introduction to SLH
SLH is not a chain of hotels, rather it is a marketing alliance, where luxury, boutique hotels join and subject to meeting ongoing standards (there are 750 criteria measured every year by 100 mystery inspectors) are able to participate in the marketing and loyalty systems of SLH.
SLH has a very strong ethos and sense of itself. Its properties are selected based on having an "independent spirit" that will appeal to "independently minded" travellers seeking authentic experiences along a path less travelled.
It is a mindset very different to a hotel chain; in fact they describe themselves as "anti-chain, anti-same". Despite this, some properties that are part of a chain may still be found, reflecting their independent style fitting into the SLH ethos (eg a small number of specific Ayana, Ovolo, Viceroy properties).
This mindset flows through into all that SLH does, including its loyalty program - Invited. This makes for a very interesting program with a very different approach.
Let's take a closer look.
---
Contents - All about the SLH Invited program
---
SLH Brands and their positioning
Different to the major chains and their brands, SLH occupies a market segment across brands.  Properties are comparable to those of Rosewood, Leading Hotels of the World, Relais et Chateaux, Preferred Hotels & Resorts, The Connaught and more recently Edition (a Marriott brand targetting the independent luxury boutique segment). To a lesser extent Hilton (Curio) and Marriott (Autograph) are also competitors, but occupy the next lower segment.
The properties retain their own branding, are distinctive and offer a very different experience to that of a large chain hotel.
Sustainable Stays
In October 2021, SLH launched its sustainable "Considerate Collection", in collaboration with respected sustainable travel and luxury hospitality players including:
Global Sustainable Tourism Council (GSTC) the international, independent, not-for-profit body established by the United Nations Environment Program (UNEP) and the United Nations World Tourism Organization (UNWTO);
hospitality sustainability consultancy, The Considerate Group, to develop bespoke toolkits to support its member hotels;
and
Greenview, whose platform is the only GSTC-recognised sustainable tourism management tool.
Each hotel within the Considerate Collection has been either certified by a GSTC Accredited Certification Body, certified to a GSTC Recognized Standard, or has passed an assessment by the SLH Sustainability Advisory Panel with review by the GSTC.
SLH's quality inspection reports, carried out annually by its international mystery hotel inspectors (all SLH hotel guests), have also been revamped to include a 60-point Considerate module focusing on customer-facing, front of house initiatives.
SLH has also turned the microscope on itself to update its corporate head office policies to ensure it practises what it preaches to hotel members. These include the introduction of volunteer days for staff and the launch of a partnership with reforestation charity - TreeSisters.
---
Geographic Spread of SLH property locations
SLH's portfolio of properties consists of both urban and country hotels, together with luxury resorts. There are over 530 properties in 90 countries, but with concentration in the Europe (324 locations), Asia (82 locations) and Central/South America and the Caribbean (66 locations).
This makes it comparable in size (by number of locations) to GHA (560) and also places it between Preferred Hotels (730) and Worldhotels (350+) in number of locations.
Relative to the hotel chains, it has more properties in its portfolio than Melia and fewer than IHG and Radisson.
All SLH properties are boutique and luxury in style. Some might describe properties as being quirky, others "distinctive" or "authentic". Definitely not "cookie cutter".
This makes for another difference from other hotels. With large chain hotels a wide spread of locations is important, to ensure you will have some choice located in any planned destination. With SLH properties, the property is part of the experience and you are more likely to choose the property and location as one, rather than first your desired location then selecting a property for your stay.
It's a different mindset. One that I like.
---
Special features of the SLH Invited program
By now you will expect that there are quite a few special or unusual features of SLH Invited relative to the loyalty programs of the large hotel chains.
No Points Required
Tier status is based (almost entirely) on number of nights from eligible stays. There are no rewards points to earn.
As a result:
no points devaluations to be concerned about.
no points pooling.
no points transfers/sharing with another member
no varying number of points required at different hotels - there are only cash prices that may be offset if you stay enough nights to earn a rewards night voucher.
Rewards Nights
Reward night vouchers are earned:
upon attaining Indulged status: then
for every subsequent 12 nights stays while on Indulged status.
Each voucher is for USD 300 to offset the cost of single night's stay in a standard room (can be upgraded at the member's cost). While USD 300 is stated as being the average value of a one night stay at an SLH Hotel, if the cost of a night's stay is under USD300, no change is given. (T&C 8.7.5)
Note that the vouchers:
can be used for up to 5 consecutive nights. (T&C 8.7.20).

must be used within 12 months of being issued. (T&C 8.7.6)
cannot be used on food, beverages, or other incidental costs (T&C 8.7.17).

Reward Night reservations are non-flexible and once confirmed by SLH, no alterations or cancellations can be made. (T&C 8.7.18)

Mystery Inspectors
One of the special features of the program is that SLH has a team of mystery inspectors who travel and stay throughout the property network to assess each one against over 700 criteria to ensure high standards are maintained. They also assess the vibe of the hotel and the ability of its staff to make every guest's stay memorable and different before giving a hotel the "SLH Seal of Approval".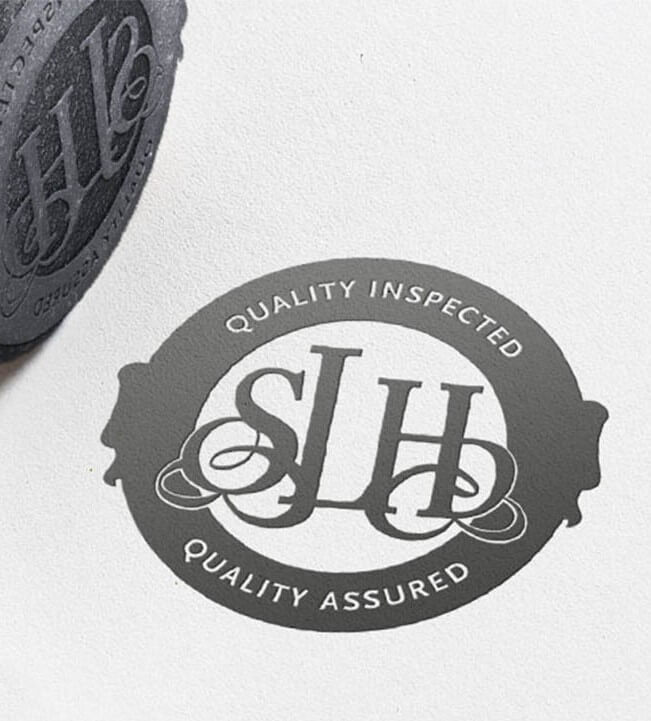 The mystery inspectors are experienced travellers and you can read about SLH mystery inspectors' favourite stays.
SLH Staff Rates
While there is no "friends and Family" type program similar to the larger chains, SLH does offer a heftily discounted rate for all employees of Small Luxury Hotels of the World™ affiliate hotels and the management company. Terms and Condions apply, but it is a very attractive benefit, especially considering the quality of the properties and stays.
It's a smart idea. It helps SLH team members experience the wonderful hotels within the brand, allows folk to learn from similar-minded people and fosters a network or community in a similar way that the loyalty program creates a community for SLH guests. Again, I like the SLH mindset..
---
SLH Invited Elite Membership Tiers & Benefits
There are 3 reward levels of SLH Invited. To qualify for the benefits listed below, reservations must be made through either SLH online or the SLH Voice Reservation team.
Base Membership
Upon signing up you are registered within 24 hours of validating your account (via email, google of facebook). You are then assigned to the Intrigued tier.
Free wifi, early check-in and late check-out are benefits you receive immediately as a member, not as part of an "elite" tier as with many other programs.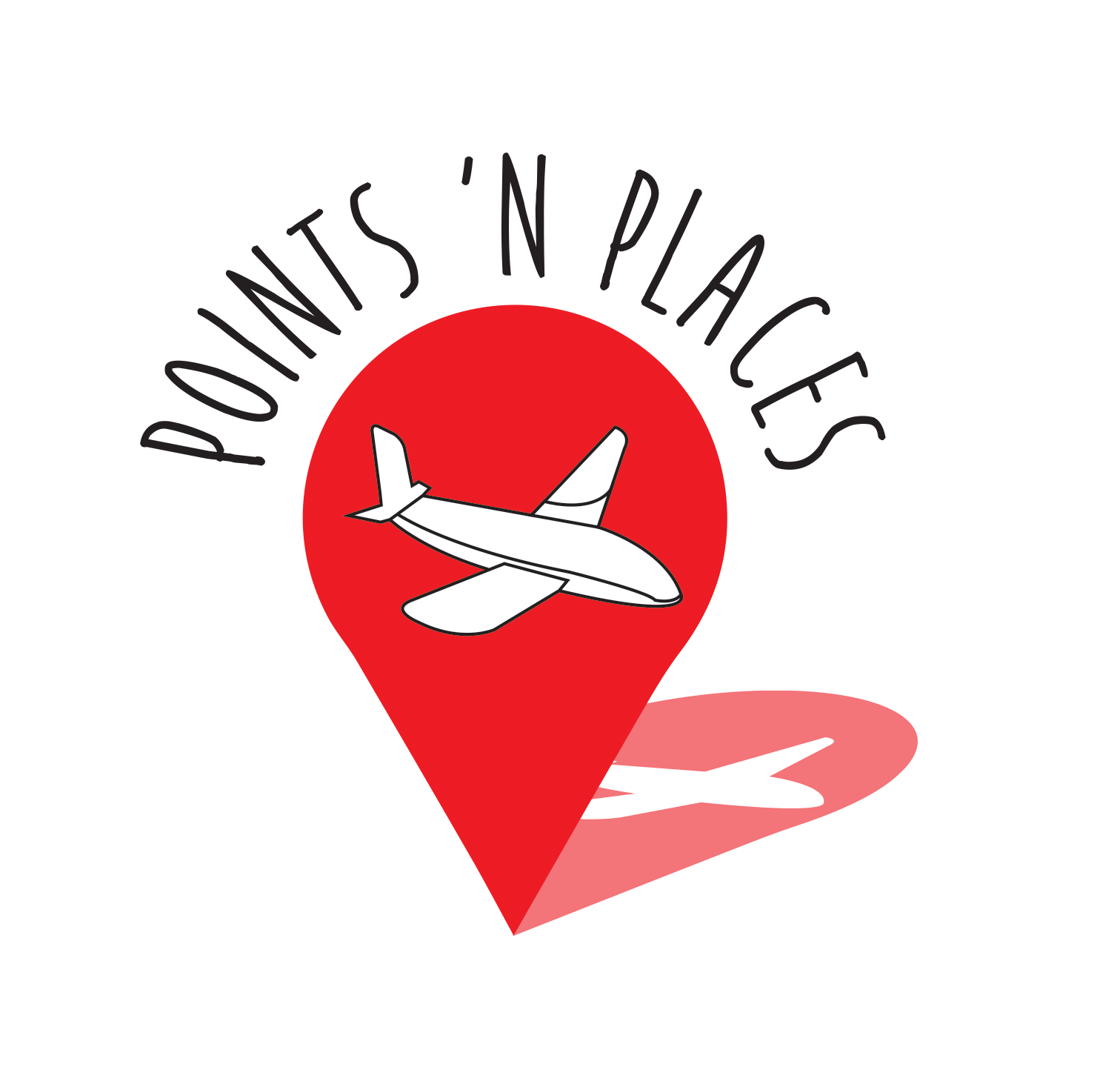 Tip : Note that to receive tier benefits, including the 10% discount, on your first stay, you need to be registered at least 72 hours prior to your booking arrival date (T&C 3.3).

SLH Invited Elite Membership Tiers
There are only 2 additional tiers. Given the number of qualifying stays required, it is relatively easy to progress through the tiers.
The tier benefits are generous at each tier and compare very favourably to those of tiers at major chains, even allowing for the above average spend associated with each stay at participating properties.
Qualification for the elite tiers is determined by earning any of the following number of stays during a calendar year: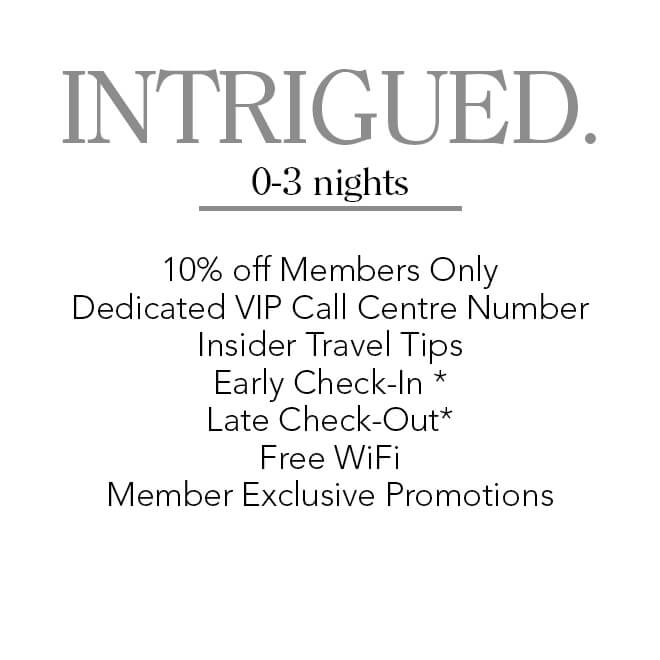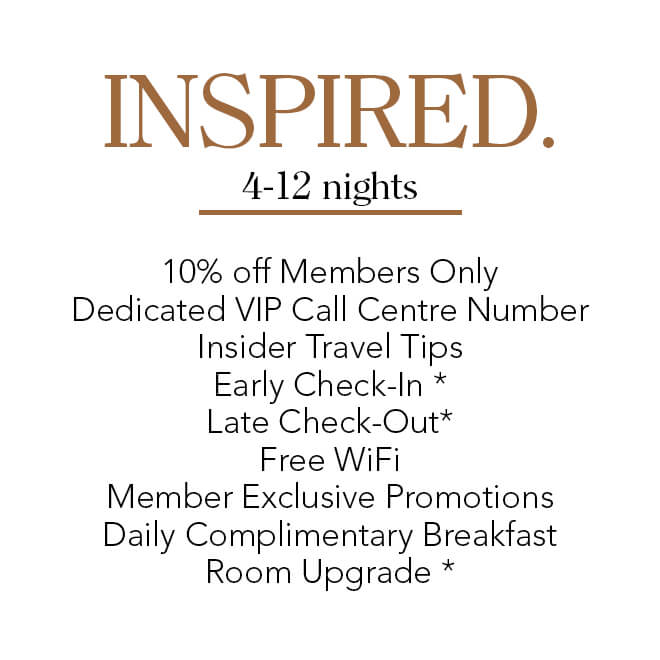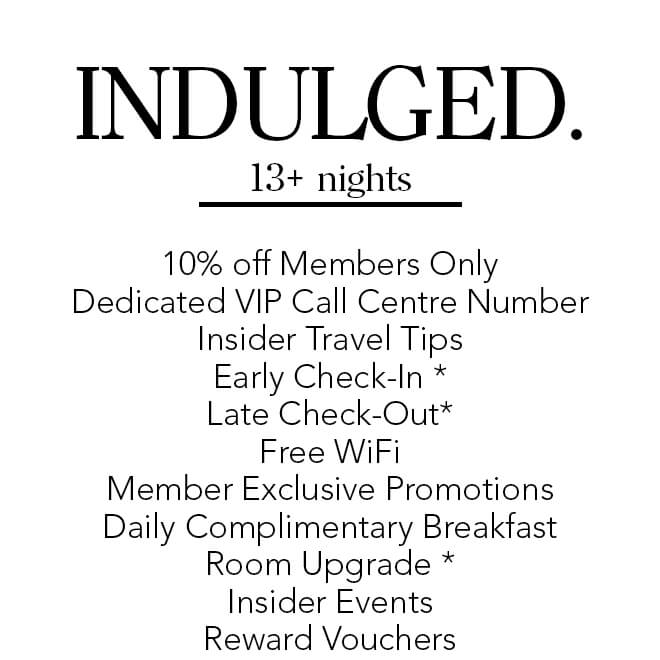 Once attained, the SLH Invited perks are as summarised below (source: SLH website).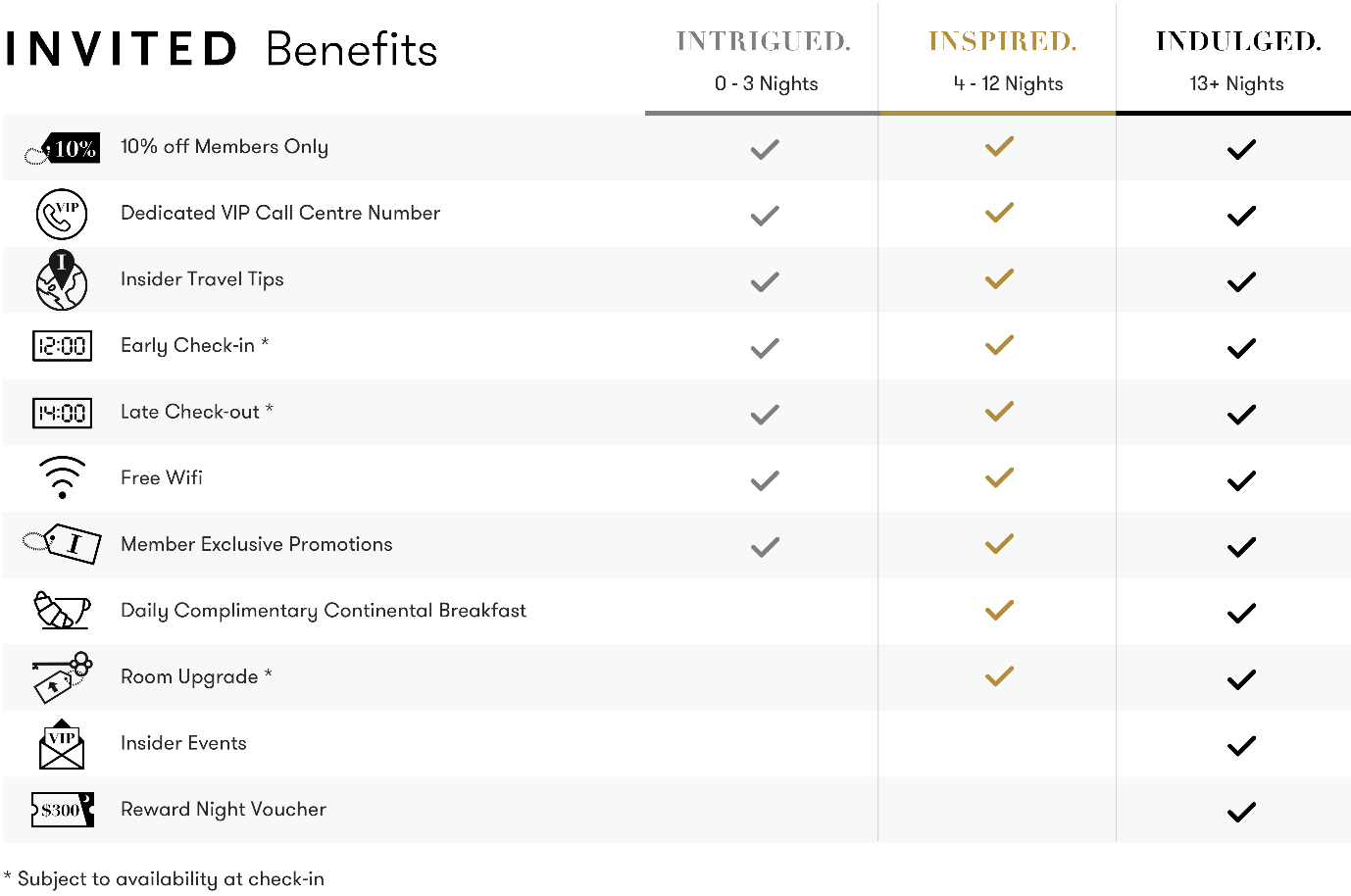 Of the benefits, the most attractive ones are:
Early check-in, Late check-out
All Invited members are entitled these benefits, which help make your stay that little more relaxed. Note that they must be requested at the time of making your booking. So don't forget or you'll miss out!
Early check-in must be requested at least 5 business days prior to check-in (T&C 8.3)
Free breakfast
SLH free breakfast - Inspired and Indulged members are entitled to a free continental breakfast on each day of their stays.
Complimentary room upgrades
Inspired and Indulged members are entitled to SLH's complimentary room upgrade by one category for each day of their stays.
All upgrades are subject to room availability at the time of check-in.
Upgrades will be given only for one room which must be occupied by the member, regardless of additional rooms the member may have purchased at or after the time of booking.
Reward Nights
Indulged members receive a voucher for USD 300 to offset the cost of single night's stay in a standard room (although the room can can be upgraded at the member's cost). Reward night vouchers are received:
upon attaining Indulged status.
for every subsequent 12 nights stays (or USD 6,000 spent) while on Indulged status.
there is no limit on how many vouchers may be earned in any Tier Period.
If staying enough nights to qualify, this is an attractive return on your spending - approx 8% if all your stays are around the same cost.
There are conditions attached to the vouchers:
Vouchers must be used within 12 months of being issued. (T&C 8.7.6)
Vouchers cannot be used on food, beverages, and other incidental costs (T&C 8.7.17)
Vouchers can be used for up to 5 consecutive nights (1 voucher per night, not in aggregate value).
While USD 300 is stated as being the average value of a one night stay at an SLH Hotel, if the cost of a night's stay is under USD300, no change is given. (T&C 8.7.5) .
Reward Night reservations are non-flexible and once confirmed by SLH, no alterations or cancellations can be made. (T&C 8.7.18)
All booking requests using a Reward Night voucher must be pre-booked at least 14 nights in advance of check-in (T&C 8.7.10) by emailing invited@slh.com and including:
the SLH Hotel name;
arrival date;
number of nights;
number of adults;
number of children and their ages; and
the best way for SLH to contact the Member including approximate time and date. SLH will aim to reply within 72 hours of receipt of your email.
Moving to a Higher Elite Tier
Members are automatically promoted to higher Elite status whenever they meet the criteria to qualify. The additional tier benefits apply to stays occuring after their promotion. Once promoted, your 12 month Tier Period is reset.
Maintaining Your Elite Tier

Once a member has reached a certain Elite tier, the member retains that status for 12 months from when it was attained (and commences a new "Tier Period"). To retain this status, you must have the required number of stays during the new Tier Period.
If you fail to re-qualify for your current tier, your status falls to the level consistent with the amount of night stays you had during the Tier Period and a new 12 month Tier Period commences (T&C 7.7 )
Status-matching
SLH Invited does not offer a status-matching program. However, World of Hyatt may provide an idea - read on.
---
SLH Invited Program partners

There are no program partners like airline programs etc. However there is a strategic alliance with Hyatt Hotels that is very interesting...
There are over 300 participating SLH hotels that allow all World of Hyatt members (who book through Hyatt) regardless of tier status to earn and redeem their points and receive on-property benefits that are equivalent to SLH Inspired status - which includes complimentary continental breakfast and a room upgrade.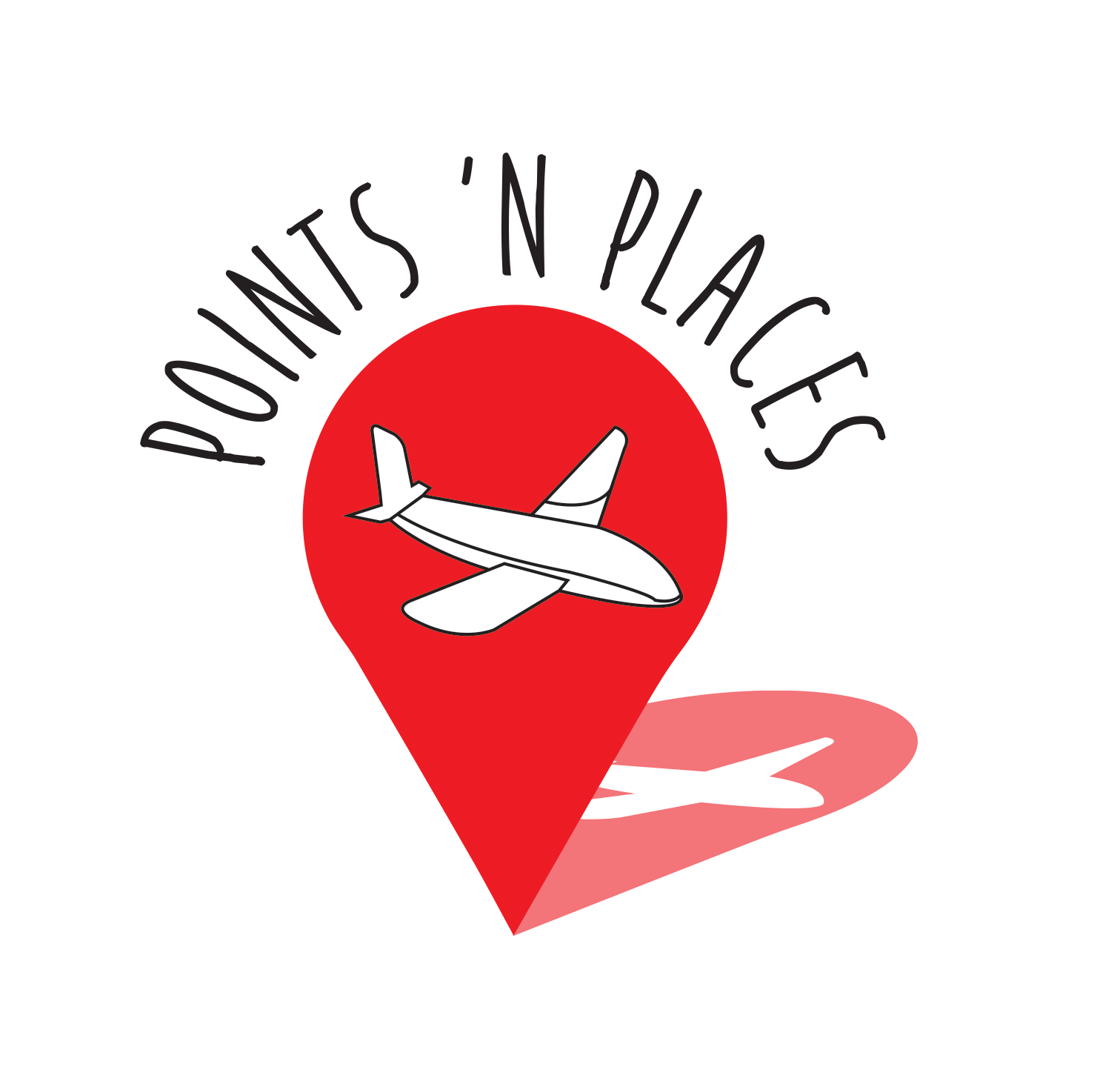 Tip : World of Hyatt is free to join, so this may be a free way to obtain the same benefits as an SLH Inspired member without the spending. Simply join World of Hyatt then before spending a cent, book a stay with an SLH hotel and receive SLH Inspired benefits for your stay. Note that you must book via Hyatt to receive the benefits and the price differential may result in savings for only a shorter stay (prices on Hyatt's website can be 20% more than for the same stay on SLH's website). But it's definitely worth doing the calculations if you are an SLH member currently at the first tier, or not yet a member of either program.
---
Are there SLH Invited member-only offers?


There are ongoing offers from SLH for its hotels (SLH offers) that offer good value for complimentary nights, golf rounds, spa treatments.
SLH Invited also offers its members special promotions. These can include additional discounts off rates at selected properties..
---
Observations - SLH Invited
There is a wide range of properties and locations. This means there will be something to suit everyone, especially in the US, Europe or Asia.
New properties are being added (selectively).
All members are entitled to the following attractive benefits:
Early check-in @ midday
Late check-out @ 2pm
Early check-in is a benefit of many other programs 1st elite tier (exceptions are Hilton and Marriott, where it is a 2nd elite tier benefit), as is late check-out (not IHG, Hilton or Marriott). So offering this to all members compares favourably to other programs.
SLH Inspired status is very attractive and most likely the "sweet spot" – complimentary breakfast and a room upgrade are both included.
The Reward Night available only to Indulged members is perhaps not as attractive as first appears - you only receive it for every 12 nights of stays, with nothing for up to 11 nights. If you book a single 13 night stay somewhere, you can't use the voucher until your next stay.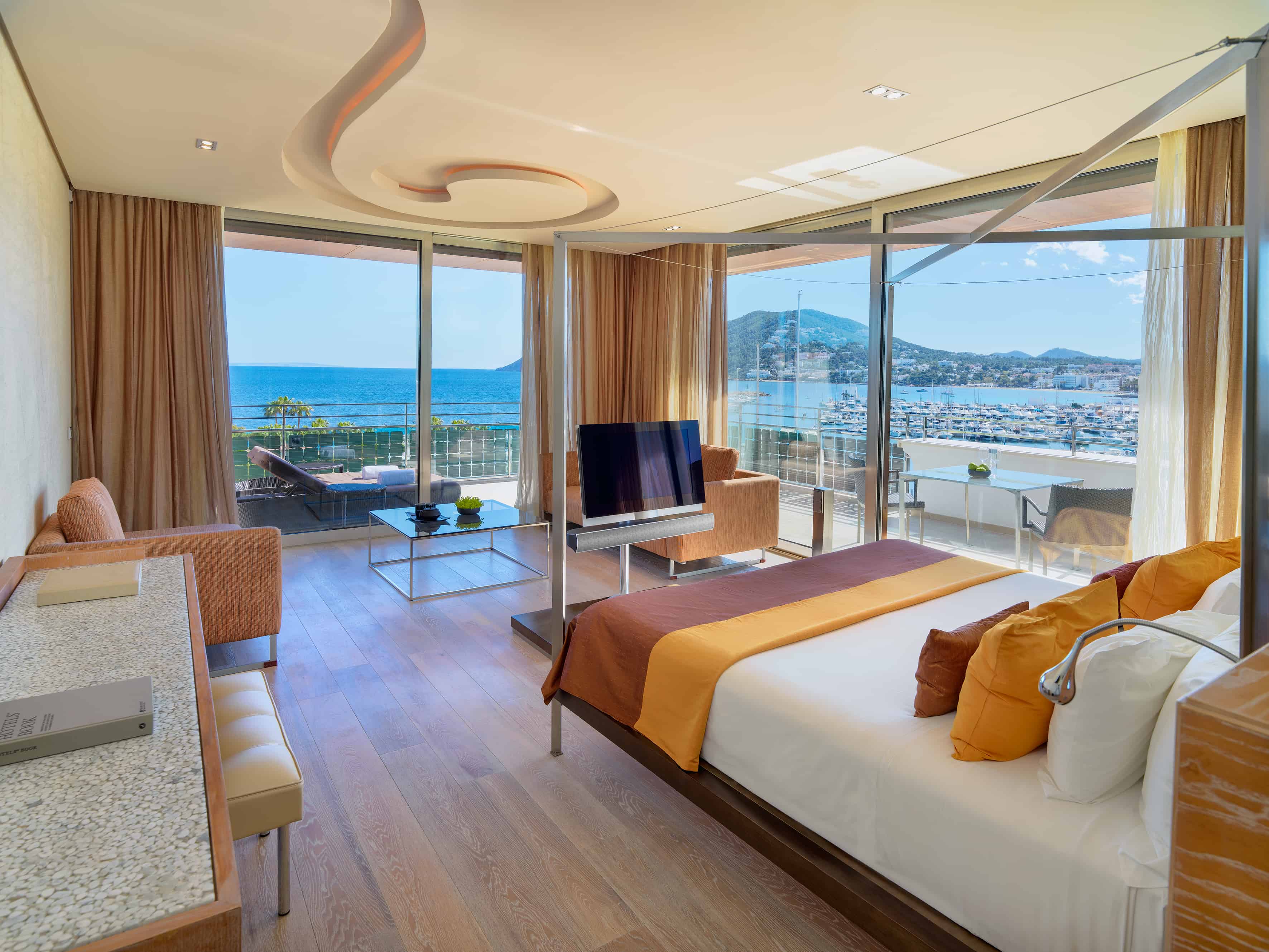 The Aguas de Ibiza Grand Luxe Hotel - what a view!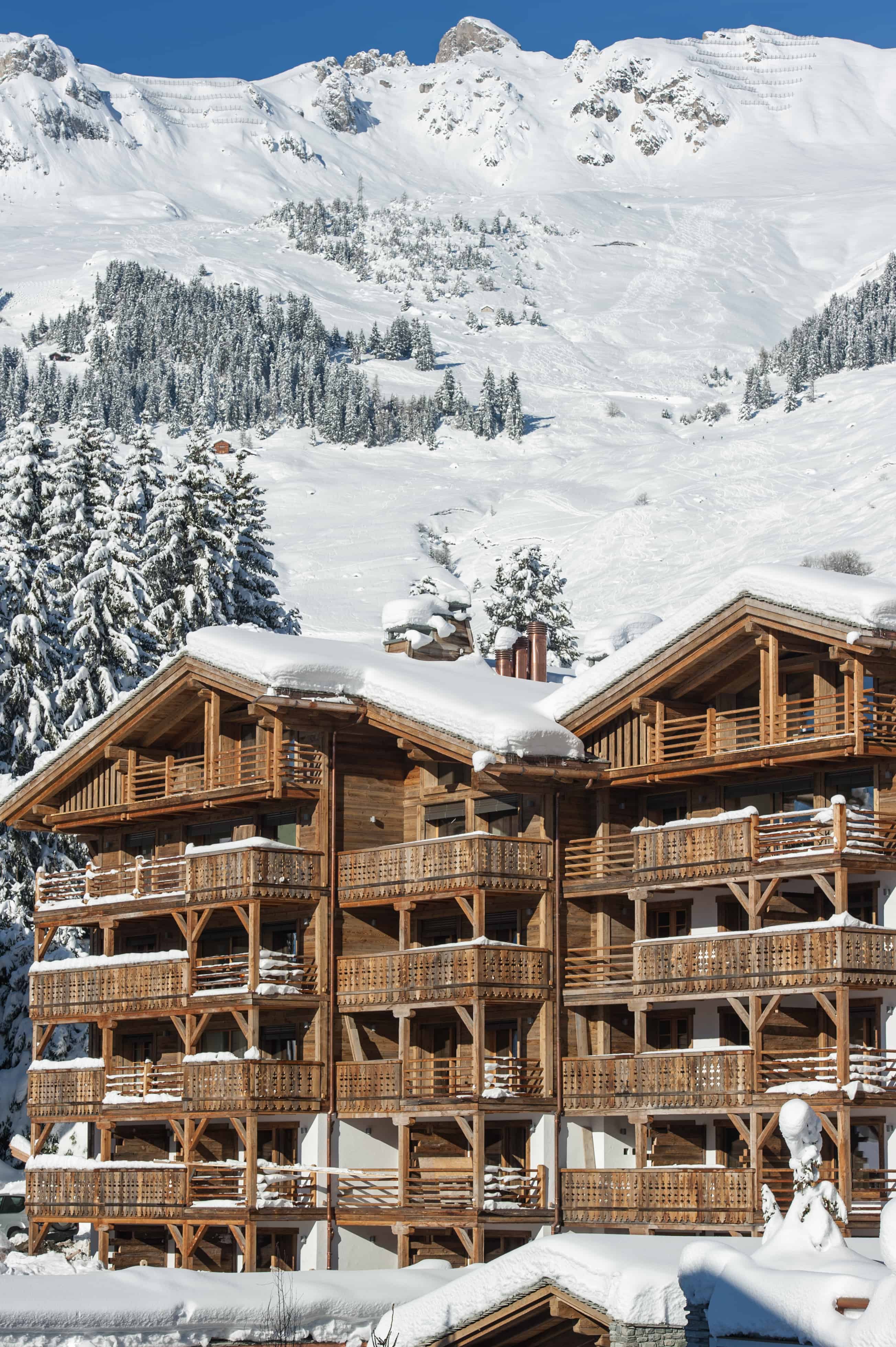 The Cordée des Alpes Hotel
On a more positive note, if you book a holiday in the same 2 weeks each year (perhaps one of the ski locations, such as the Cordée des Alpes Hotel in Verbier, or a beach location like the Aguas de Ibiza Grand Luxe Hotel, you could use last year's voucher for a free first night, paying cash for the remaining nights. This would earn you a certificate ready for next year's stay.....
The "spend" required to earn the free night depends on the cost of your paid stays. Using SLH's stated average of USD 300 per night (certainly achievable in Australia or Asia - ex Japan) then the spend to receive a free night of accommodation (at luxury hotels) is a reasonable USD 3,600.
Compared to the other programs covered in our Guide to the Best Hotel Rewards Programs, SLH's spend required to earn a free night is mid-range (6th lowest of the 14 compared, but in fairness, numbers 4 and 5 were both only USD 50 less).
With a far more "independent" attitude than the chains.
---
Conclusions - SLH Invited
There is a lot to like about SLH Invited. The benefits are generous and consistent with the standard of the accommodations which are all well-positioned in the luxury market segment.
Tiers and associated benefits are based on nights stayed rather than a points system. Simple. Transparent.
You are entitled to a room upgrade (st availability) and free continental breakfast every day after accumulating only 3 nights of stays !.
Not a program for everyone. But for folk who want real value and a more intimate hotel experience without the fun-and-games of a points based rewards program, I think SLH will find itself a loyal or even devoted membership that values it being Independently minded.
So, get yourself Invited.
---
Applying to become an SLH Invited member
It is easy to open an account and is free - join SLH Invited.
Status-matching is not available..
---
Timeline - SLH Invited
Updated 7 October 2021 to reflect the launch of the Considerate Collection.


---
FAQ - SLH Invited