Qantas & Accor crossover...
...will enable "double dipping" points earning in Asia Pacific
Published 21 November 2020
Updated 6 June 2021 following announcement of covid-19 vaccination incentive.
Updated 17 November 2021 to reflect the final terms released at launch.
This article is based on Qantas Media Release: "Qantas and Accor unveil strategic partnership to give customers greater rewards", dated 19 November 2020.
To save sifting through all the T&C's, for key details on the Accor program and what they mean for you, please refer to our Accor Live Limitless guide.
---
Accor ALL and Qantas FF "double dip"
Qantas and Accor have commenced their crossover alliance that will see mutual members of their loyalty programs being able to double-dip for rewards points. 
The alliance is similar to other crossover programs (eg Marriott and Emirates; Shangri-La and Singapore Airlines; Hyatt and American Airlines). Scheduled to launch mid-2021, it is the first partnership of its kind between an airline and hospitality group in the Asia Pacific region.

This new partnership will give eligible members of both programs the opportunity to boost their rewards by simultaneously earning both Qantas FF Points and ALL – Accor Live Limitless Reward Points on either:
Qantas' domestic and international flights (nb must hold at least ALL Gold or QFF Platinum status).

hotel stays at any of Accor's 1,240 hotels, apartments and resorts in the Asia Pacific region.
* Accor brands include: SO/, Sofitel, MGallery, Art Series, Pullman, Swissôtel, Grand Mercure, Peppers, The Sebel, Mantra, Novotel, Mercure, Tribe, BreakFree, ibis, ibis Styles, ibis Budget.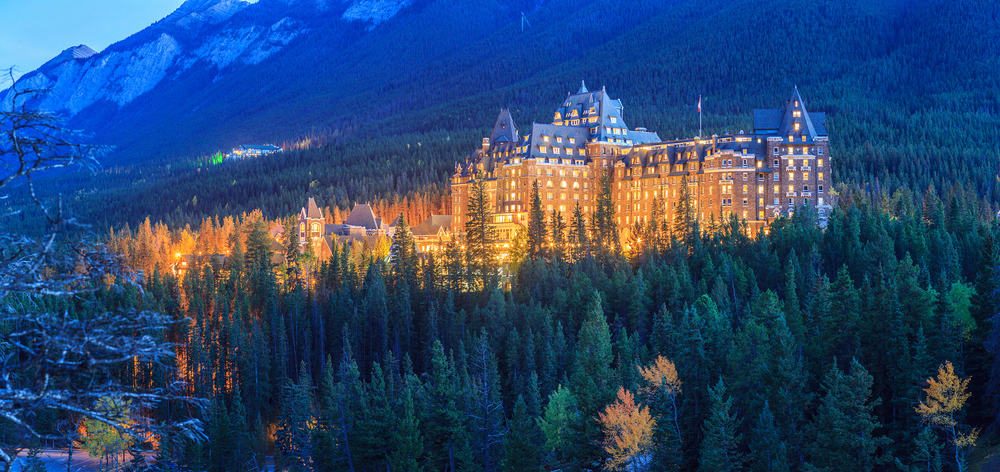 ALL members can already convert their ALL – Accor Live Limitless Reward points to Qantas Points at the rate of 1:1.
Qantas Frequent Flyers can earn points from Accor stays also at the 1:1 rate. But ALL points could not be earned from Qantas flights.
Double-dipping will give mutual Qantas/ALL members the ability to keep their ALL points and earn awards flights. So you can fly and stay in the APAC region then later, redeem ALL points at locations like the Fairmont at Lake Louise much sooner .
Benefits to members of the programs
To take advantage of this crossover benefit, you must first link your QFF and ALL membership accounts.

Qantas Frequent Flyers
This presents a great way to boost your QFF points with stays at brands like Raffles, The Sebel, Art Series, Novotel, Sofitel Mantra, Peppers and Pullman.
Qantas Frequent Flyer Gold members (& above) & Points Club Plus members will automatically reach ALL Silver status after their 1st stay. Points Club members will reach ALL Silver status after 2 stays of 2 nights.
Accor ALL members,
In addition to the usual Status and Reward points, members of ALL will also earn 3 Qantas Points per AUD 1 spent on each eligible stay at Accor hotels, resorts and apartments in Asia Pacific. Note that you need to hold either ALL Gold status or Qantas Platinum status to earn ALL points on eligible Qantas flights .
The alliance provides points-earning capability with a leading airline that is a member of the OneWorld alliance.
Accor Plus members who are over age 18, with Gold status and above and who reside in Australia will get complimentary Qantas Wine Premium membership.
---
Observations
Accor Live Limitless (ALL) members in the APAC region already enjoy many attractive benefits not available to members in other regions, so I expect this crossover program to spark strong interest among mutual members and also be likely to boost membership of both programs. More details on the APAC benefits of ALL are discussed in our detailed guide to Accor Live Limitless.

The catalyst for this strong interest in the crossover program, is the pent-up demand for travel late in 2021.  There hasn't been much of either flying or hotel stays lately due to border closures and the Australian summer holiday period is just around the corner. As travel restrictions ease, this could be a great opportunity for Australians seeking a staycation close to home

We noted when the proposed crossover alliance was announced in November 2020 that with Accor's similar crossover program with Air France/KLM, while you must be a member of both programs, you do not need to hold any tier status with either Accor or Air France/KLM. Unfortunately, this will not be the case with the Qantas partnership.

Nevertheless, it will be a very attractive feature for Australian families who fly to APAC destinations where they stay at any of the leisure-oriented Accor brands including Peppers, The Sebel and Mantra.  It will be a very easy way for anyone with appropriate tier status to boost rewards earning with both loyalty programs.
I bet there will be many astute members who cannot wait to start.

---