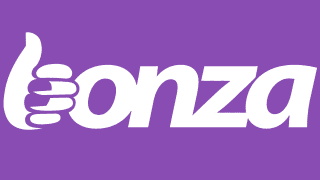 Bonza sale ! Australia's new carrier has fares starting from $49

After much fanfare around its arrival, Australian low-cost carrier Bonza is finally open for business.
Twelve destinations on 15 routes are on sale for
travel until late October 2023, with fares starting from just $49 one way
.
The carrier's first flight will take place on Tuesday, 31 January, from the airline's Sunshine Coast home base to the Whitsunday Coast.
Bonza says flights from its second base at Melbourne Airport should go on sale in the next few weeks.
Among the routes to go on sale from today are Sunshine Coast to Coffs Harbour ($49), Newcastle ($59), Albury ($69), Avalon ($79), Whitsunday Coast ($59) and Cairns ($79).
Flights from Cairns to Mackay ($49) and Rockhampton ($59), Rockhampton to Townsville ($49) and Newcastle to Whitsunday Coast ($79) are also on sale from today.
"The wait is over! 2023 is the Year for Australia, with low cost air travel to many holiday spots, some of which are relatively undiscovered. It's time to see more of your own backyard for less," Bonza chief commercial officer Carly Povey said.
The airline's promise
Bonza says that the flights on sale indicate "what's here to stay" for the airline.
"It's important that Aussie travellers know
we're on sale, not having a sale
. We're committed to low cost fares which will in turn, stimulate new markets for Australia's domestic tourism industry," Povey added.
"We're confident whenever customers choose to travel, all our fares and not just our starting fares will represent great value."
Meanwhile, Sunshine Coast Airport CEO Andrew Brodie said Bonza's launch into the Sunny Coast would be a massive boost to two-way tourism.
"The Sunshine Coast is a wonderful place to holiday and visit and now with Bonza, more people can experience our beautiful region," Brodie remarked.
"Not only will people choose to holiday here, they will also use our airport to easily connect through to other regions making travel for our regional visitors a whole lot easier."