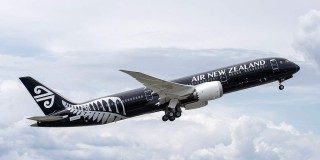 Top 20 Safest Airlines for 2022

Airline Ratings has announced its 2022 rankings of the Top 20 Safest Airlines, taken from the list of 385 different airlines it monitors.

Qantas lost its long-held spot at number 1. This year, the winner's prize travels across the Tasman sea to Air New Zealand.

When announcing the results, Airline Ratings noted that "there is very little between the top 20, they are all standouts." So all of these 20 are excellent choices from a safety perspective.

Two of the ME3 were in the top 5 with Singapore Airlines and TAP.

Qantas dropped to 7th spot. The Virgin cousins ranked 10th.

The full list of rankings are:
Air New Zealand
Etihad Airways
Qatar Airways
Singapore Airlines
TAP Air Portugal
SAS,
Qantas
Alaska Airlines
EVA Air
Virgin Australia/Atlantic
Cathay Pacific Airways
Hawaiian Airlines
American Airlines
Lufthansa/Swiss Group
Finnair
Air France/KLM Group
British Airways
Delta Air Lines
United Airlines; and
Emirates.
Congratulations (and thanks) to all these airlines for their ongoing commitment to safety !