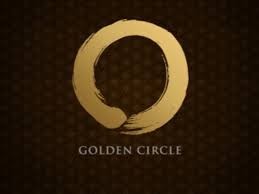 Shangri-La extends status of its Diamond & Jade members until end of 2022 !

Shangri-La's Golden Circle has extended tier status for all of its Diamond and Jade members globally. With this extension, all Golden Circle Diamond and Jade members will maintain their current tier status and benefits until 31 December 2022.

American Express Platinum (multiple jurisdictions) members had the Golden Circle Jade status benefit discontinued on 31 March 2021, so this tier extension is definitely welcome news. Golden Circle members typically need the following stays and nights to qualify or maintain their status in the year ahead - Diamond: 50 Nights or 25 Stays or Jade: 20 Nights or 10 Stays.

But the Shangri-La status does not just have benefits by itself, but also, it has many associated perks which come with it, including:

1. Short-cut to Star Alliance Gold status - Shangri-La Jade-tier and Diamond-tier members receive instant KrisFlyer Silver status once they join up their Shangri-La Golden Circle and Singapore Airlines KrisFlyer accounts. After that, Shangri-La Jade Members need to take 3 flights on Singapore Airlines, or just 1 flight as a Diamond member to receive KrisFlyer Gold status.

Once you have KrisFlyer Gold status, you have the equivalent of Star Alliance Gold status, which means you unlock the associated benefits on flights on Star Alliance members across the globe.

2. Enjoy Taj InnerCircle Gold status - Under the terms of a strategic alliance between Shangri-La Golden Circle and Taj Inner Circle, there is an automatic status match between the tiers of the programmes. Golden Circle Jade members match to InnerCircle Gold and Golden Circle Diamond members match to InnerCircle Platinum (and vice-versa).

While Taj InnerCircle is mostly an Indian hotel company's loyalty programme, Taj also has hotels in various countries worldwide, such as the US, UAE and UK.

Shangri-La will also waive the cancellation charges regardless of booking channel for all guests, if cancelled more than 24 hours prior to arrival date. The hotels reserve the right to contact all inbound international guests at least 30 days prior to their arrival dates to confirm or cancel their reservations.

These changes are part of the Shangri-La Cares program.