You are here: News, Views and FAQs › Latest news on Airlines & Their Loyalty Miles › Qantas News - Timeline for Qantas and Frequent Flyers › 2019 Qantas Ff Program Overhaul

What does the Qantas FF overhaul mean for you?
By Neil McPherson
23 July 2019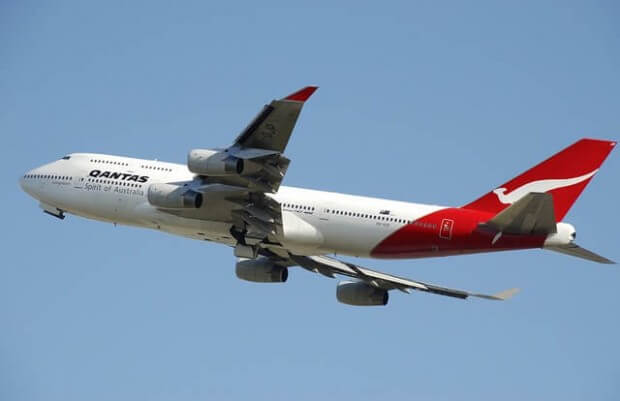 Key points
award seat availability boosted with new partnerships
carrier charges reduced, but not enough to be considered "cheap"
Qantas points redemption requirement for Economy reduced, but increased for other cabin classes
Innovative "points club" to launch in September
Some positive changes, with greater award seat availability, but at a higher cost the further forward you travel.
The announcement
Two gripes held by most Qantas frequent flyers have been the relatively high "carrier charges" and the lack of availability of award seats on popular routes or at popular travel times.
This week saw significant updates to a couple of large loyalty programs. Thankfully, both surprised in a good way.
The Qantas FF program is a significant one, with approx. 13 million members (over half the population of Australia) and contributes a significant portion to Qantas' revenue and profit (an ABC News report in July 2018 revealed that "its frequent flyer program brings in more than $400 million a year in profit for Qantas, which is more than it makes flying people overseas. It is also a very stable money earner for an industry that is known for its volatility in earnings and is highly reliant on oil prices."
Qantas had flagged that it was soon to announce "the biggest overhaul to the airline's loyalty program in its 32-year history". Details were released on Thursday morning (Sydney time) June 20th of the project which will run over the next 12 months, with some immediate changes, some scheduled for September launch and others (mostly IT related) rolled out over the course of the next year.

These are the key points for travellers, together with my observations and points to watch out for.
More award seats
Two gripes held by most Qantas frequent flyers have been the relatively high "carrier charges" and the lack of availability of award seats on popular routes and/or at popular travel times.
Both are being addressed, with carrier charges being reduced (but perhaps not as much as could be done) and an boost of over 1 million additional Classic Flight Reward seats available per year, through both Qantas itself and newly minted arrangements with Air New Zealand, China Airlines (and soon) Air France, KLM, and Bangkok Airlines, although only for limited routes for them (similar to Alaska Airlines' partners), which are:
Air New Zealand – within NZ only
Air France – between Singapore, Hong Kong and Paris
Bangkok Airways – within SE Asia
China Airlines – between Australia and Taiwan
KLM between Singapore and Amsterdam.
While Qantas has had codeshare arrangements with (eg) Air France, this will be the first time that Qantas points can be used to book flights with these partners.
Qantas stated that there will be a 30% increase in international premium seats (subject to availability) during peak travel periods to its most popular destinations including London, New York, Hong Kong and Singapore.
Surcharges cut
Qantas surcharges will be reduced "by up to 50% …saving members on average $200 per return journey" on international flights. For example "a return Classic Flight Reward seat from Sydney or Melbourne to London will see fees reduced from $1,080 to $700 in Business while a return Economy reward seat from Sydney to New York will see fees reduced from $360 to $180".
(Mostly) increased "cost" of award seats
Together with more availability, there are redemption cost changes. Economy flyers will benefit from a 10% reduction in points required, effective immediately. However, international flights in Premium Economy upwards (excluding direct flights to NZ) will see an increased requirement (award seats by up to 15% and upgrades up to 9%. Partner award seats increase by about 12.5%). Domestic business class bookings and upgrades will also require more points. Registrations for upgrades will still be prioritised based on your membership tier.
These increases will be effective from 18 September 2019, so a 90 day grace period from the announcement. Here are the tables for updated Qantas reward seat pointsand updated points for Qantas upgrades.
Following the "brass band" announcement on Thursday 20th, Qantas subsequently (and more quietly) announced an increased redemption requirement for its partner awards too (completing the overall devaluation of its points).
Improved search for award seats
Updated systems will make it easier to find seats for points redemptions. Up to a year's worth of seats will be able to be seen, including the next available award flight. An add-in to your browser will also be available that will alert you if an item you are looking to buy is available (with points) in the Qantas store.
Other system changes will be rolled out over the next 12 months but the changes so far appear useful. Any significant changes to major systems take a lot of cash and time to deliver properly, so Qantas' direction in this regard looks good to me.
NEW Qantas FF tier – Platinum Lifetime
Frequent flyers who attain 75,000 status credits over their lifetime will now be granted Lifetime Platinum status, with all the benefits of platinum status no matter how often they fly.
That's equivalent to almost 130 business class return trips between Melbourne and London – if done monthly it would take over 10 years. By comparison, Lifetime Gold is attained after 14,000 SC's, so the number of SC's required for Platinum Lifetime (more than 5x that required for Lifetime Gold) is high enough to induce nose-bleed. Or perhaps the first person who will attain this is yet to be born. 😊
(joking aside, I understand that Qantas expects the number of its 13 million frequent flyers who will qualify will be in the hundreds, but not thousands)
NEW Qantas Points Club
Perhaps the most innovative change is the introduction of Qantas Points Club to supplement the Frequent Flyer club.
This innovation is aimed at folk who earn most of their points from non-flying activities (credit card earning and spending with Qantas' partners). There will be two tiers, based on points earned over a 12 month period. Qualifying members will in future have access to benefits previously only available to folk with tier status (including lounge access and bonus status credits) which required flying.
The lower tier will require 150,000 points. The requirement for the upper tier will be announced when the Points Club is launched in September.
Winners & Losers?
Short-term wins
If you are travelling and want an award seat in Premium Economy or better, ensure you book (not necessarily travel) prior to 18 September 2019.
Ongoing wins
Economy travellers will benefit from both reduced surcharges and points required.
If you acquire a large number of frequent flyer points, you will potentially now have more opportunities to actually redeem them for flights, and for fewer points if you choose to travel in the economy cabin.
If availability provides anywhere near the 30% increase in international premium seats during peak travel, this will be a welcome boost to availability and provide far better ability for Qantas frequent flyers to use their points for premium travel to popular destinations at times that suit them. Note that given the limited prior availability, the 30% is applied to a low number, so the actual increase in seats, while welcome, will still be low.
The points club will provide access to more folk to lounge access (more over-crowding?) and status bonuses – a definite bonus.
The technology changes look to be heading in a good direction and will benefit all members.
"Possible" wins
There are expected to be a boost to the supply of award seats through the new deal with Air France etc, but those seats are not guaranteed. Will they be made available only to fill unmet demand on those carriers? Will they be available across all classes, or concentrated in the economy cabins so that some carriers retain more (highly profitable) premium seats? So this increased supply "up to" a million new award seats may in reality be somewhat less. We shall see.
The new points club is aimed at giving members who gain their points through spending in the Qantas store or with other Qantas frequent flyer partners, newfound access to flight-related benefits. But some questions remain as yet unanswered:
Will these points have the same "value" as flight-earned points? Or will there now be two types of Qantas points (possibly three if you include Qantas business rewards)?Will purchases of Qantas frequent flyer points count towards earning its spending-related points? We need to wait until September to learn the answers.
In its announcement, Qantas cited two examples of surcharge reductions –
$380 reduction in surcharges for business class return MEL-LHR, but an increase in points required from 256,000 to 289,200. This is bearable value, equating to $A1.145 cents per point, when valuations are approx. $A 1.4 cents each for economy (and $A 2.5 cents or more each for business class).
$A200 reduction in surcharges for business class return SYD-LAX, but an increase in points required from 192,000 to 216,800. This equates to $A 0.726 cents per per point – really not such a good deal at all. So it looks like the surcharge reductions will not fully offset the increased points requirements for premium seats, with some routes suffering even more than others.
Definite Losers
Anyone seeking to redeem their points for flights towards the front of the plane, either domestically or on international flights.
Mid to lower tier members seeking upgrades are unlikely to benefit from the increased supply of award seats, as access is still prioritised by tier, so the higher tier members will continue to benefit most.
On the other hand, if the spending-earnt points have a lower value than the flying-earnt points, then the lower redemption requirement for economy may see concentrated demand from frequent buyers, freeing capacity in the more premium cabins for frequent flyers. An unintended consequence…?
My thoughts overall
Do the changes make the broad Qantas rewards program more attractive?
No.
Well, perhaps for the business owners and other members who accrue points via credit card sign-ups and spending and are loyal to the Qantas brand. But the program itself in my view, still does not offer great value – other programs offer much better value, some requiring less points to fly on a Qantas plane than Qantas does itself. For folk feeling "locked into" the Qantas ecosystem due to hard-earned status, there are ways to overcome that hurdle.
Do I use Qantas ? A little, yes. It remains quite easy to accrue points from Qantas frequent flyer partners by spending on everyday items like petrol. So I continue to earn points by spending with partners, but only on core spending and only to accumulate points to use for short-haul connections (eg MEL-SYD, LHR-GLA/EDI or LHR-AMS) or on the excellent Emirates (a story for another day). For longer flights between Australia and Asia or Europe/UK, there are other programs offering better value – so horses for courses.
Perhaps the biggest "win" from the changes is that Qantas isn't adopting the 'dynamic pricing' model adopted by several overseas airlines (eg Delta) where the number of points required varies for a particular flight, depending on demand for seats on it.
I also do find it interesting that AF/KLM is offering seats for Qantas members at a time when Virgin Atlantic (which they partly own) is looking to make more of the relationship and streamline the points programs between itself and Virgin Australia, where the most obvious tie-up is on the Australia-UK and Australia-USA routes.
The newly announced code-sharing between Qantas and Air New Zealand for NZ domestic flights also looks interesting – potentially squeezing Virgin Australia out of that market.
Interesting times!